Question a Mod's decisions, here.....
Chichikov
Veteran


Joined: 27 Mar 2016
Age: 43
Gender: Male
Posts: 570
Location: UK
Just had another annoying run-in with mods. Had a post deleted that didn't break any rules, it was merely a factual answer to a valid question. Granted an answer that would be hated by anyone with strong left-leaning views, however as I said it was not opinion, I was simply stating facts. I wasn't sent a PM to say why it had been deleted, I started a thread asking why it was deleted that has been ignored for over 24 hours. I have asked in the "correct thread" for a reason why, and I am simply being ignored. The moderator doesn't even have the courage to own up that they did it and explain why they did it, and given *no* moderator has said anything I can only assume there is some kind of behind-closed-doors collusion going on. It's simply disrespectful to treat people this way and certainly no way to moderate a forum. How can anyone ensure what they post is within the rules if they are not told what the rules are or what rules they've broken that caused a post to be deleted? If the fact was on some list of banned-facts-we-don't-like is there a complete list somewhere of all the facts that I'm not allowed to mention? Can I say the Earth is round? Can I say there are no dinosaurs in The Bible?

Not being told why a post was deleted is neither here nor there if the reason is obvious, but to not be told then be deliberately ignored when asking for a reason is on a completely different level. Hang your head in shame moderators.
Aaron Rhodes
Yellow-bellied Woodpecker


Joined: 17 Jun 2017
Age: 22
Gender: Male
Posts: 65

Since the mods are just as human as anyone else here, perhaps someone should work on a program that does the moderation of the site. I know it's a lot easier said than done, and I'm sure it's been tried before, but it would take out the biased opinions and favoritism on many of the controversial topics, leaving only the intended purpose of moderation. The removal or editing of posts should be something that the poster has control over if and when prompted to do so. As long as it keeps posts in line with the site rules and guidelines, removing/editing posts or locking threads is a necessary evil.

I don't have any personal issues with the mods, and as far as I know, they are doing exactly what they're supposed to do to keep the site as a safe and respectful place for people to discuss their issues. Perhaps when anything is changed or removed, there should be a placeholder that gives an explanation for the editing or removal of the post/thread, that way something won't just vanish and leave people confused as to the reasoning for it.

_________________
I would rather be alone the rest of my life than replace the feelings I have for the one I love.
TheSpectrum
Veteran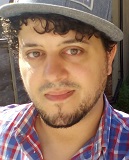 Joined: 14 Jun 2014
Age: 32
Gender: Male
Posts: 1,359
Location: Hampshire
Totally agree, Aaron.

The playstation forums do exactly that on every moderated post. The mod dealing with it posts something on their account, or adds a footnote to moderated posts saying it was them and why they did it. There needs to be some sort of accountability.

_________________
Yours sincerely, some dude.