Did you ever get extra time in exams? +when I got extra time
Page 1 of 1 [ 5 posts ]
Lost_dragon
Veteran


Joined: 6 May 2017
Gender: Female
Posts: 622
Location: England
I did at one point when I was 15, I remember being taken out of lesson and having to do a bunch of tests to see if I was entitled/ eligible to have extra time. It was quite eye opening really, because in some areas I scored average (even above average in a few) but in some...not so well.

The tests showed two main points for concern, my visual processing and my writing speeds. I was later tested at 17 and my visual processing scores were still the same, but my writing speed had improved so I was no longer eligible. Which seems odd to me because when I was first tested on visual processing I scored in the 1st percentile.

Ouch. I mean, I knew I was bad but damn. To put this in perspective, my score for auditory processing and memory was around the 73 to 75% percentile. Granted, this was at 15 so my scores may have altered since then.

Without the low writing speeds, I wasn't entitled to extra time even though my rapid naming/ visual processing scores were terrible. Still, I managed to pass my English, but sadly the same can not be said for my maths.

When I was allowed extra time, 25% more time was given, which is the average for people with extra time.

How about you?

_________________
Age and orientation: 18, Homosexual.
Diagnosis progress
Autism: I have some traits, but it's just sort of a "Eh, maybe" at this point. Not currently pursuing an evaluation.
Dyscalculia diagnosis progress: planning to apply for private testing.
OCD, and GAD: both possibilities, but I'd rather get tested for Dyscalculia first, before I address what's causing my underlying anxiety.
Fireblossom
Veteran


Joined: 18 Jan 2017
Gender: Female
Posts: 526

I wasn't. When I went to study business the teachers said that I could get extra time later if it became clear with my first tests that I could answer more questions right if I just had more time, but since I returned the papers before time was up most of the time they decided it wasn't needed. I was always among the last ones making the tests though, even when it was a subject where I was good at and got almost full points on said tests.
shortfatbalduglyman
Veteran


Joined: 4 Mar 2017
Age: 34
Gender: Male
Posts: 2,153

When a neuropsychiatrist diagnosed me, I was 21. UCSD. Third year. Undergrad. 2004.

At that time, I had gone on academic probation for several quarters and flunking out of school

Structural engineering





Anyways after he gave me the written report, I turned it into Office of Students with disabilities

The director called me into her office

She then had the nerve to ask me why it took til third year to get a diagnosis

She made it sound like I forged the document, with

freelance creativity





She acted (I think) overly dramatic, condescending and rude

But that just an opinion, not a fact





And she did not do anything illegal

She did not invent anything

She did not set a record





So, ucsd never bothered giving me testing accommodations

And I did not have enough cash or energy or intelligence to take out

a civil lawsuit



But whatever

On the other hand, testing accommodations could only help so much

Maybe even with testing accommodations I would have flunked out of structural engineering




AspieSingleDad
Velociraptor


Joined: 6 Sep 2017
Gender: Male
Posts: 439

When I was taking my prerequisites to get into my physical therapy program, they purposely made some extremely difficult classes designed to weed out college students who wouldn't be able to complete the demanding health programs my college offers, i.e. physical therapy, nursing, dental hygiene, etc. So I had to take classes like Advanced Biology, Physics, and Anatomy and Physiology. They were courses that would build upon physical therapy, but they were made considerably more difficult than most colleges because so many people try to get into the healthcare field through my college.

Anyway, they would have these tests with 90 to 100 questions and like 5 essay questions that needed to be answered in detail. In the biology class I was pulling A's without extra time. However, the last exam had a ton of extra questions and had 10 essay credits with a lot of extra credit. Not only did I have trouble with the questions, I couldn't even complete everything and only got a 73 on the test (considered a D because of how hard the class is). Fortunately, I had so many points built up from previous tests and projects that I still completed the class with an A, but I realized I needed help.

So I went to the disability center to prepare for the next semester and they allowed me gave me 50% extra time to complete my tests. This took pressure off of me when I took Anatomy and Physiology, etc. So yeah, I know where you are coming from and have had this experience.

Ironically, now that I'm in the physical therapy program I didn't utilize the disability resources because I'm too embarrassed of being "labeled" by the professors in the class. I'm also afraid word could get around and harm my chances of employment. With that said, I've only had one test so far where I had difficulty completing it within the assigned period of time, but I was actually able to complete it to my satisfaction with like a minute to spare (and we had three hours to complete this exam, just to give you an idea).
nick007
Veteran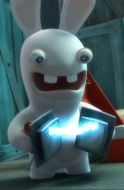 Joined: 4 May 2010
Age: 35
Gender: Male
Posts: 18,110
Location: was Louisiana but now Vermont
I had extra time in skewl because of my dyslexia.

_________________

But I don't want to go among mad people, Alice remarked.
Oh, you can't help that, said the Cat: we're all mad here. I'm mad. You're mad.
How do you know I'm mad? said Alice.
You must be, said the Cat, or you wouldn't have come here.