What's your favorite music genre?
Page 1 of 1 [ 8 posts ]
burnt_orange
Pileated woodpecker


Joined: 23 Jan 2017
Age: 34
Gender: Female
Posts: 198
Location: Ohio USA
Sweetleaf
Veteran


Joined: 6 Jan 2011
Gender: Female
Posts: 25,677
Location: Somewhere in Colorado
Metal old stuff and new stuff...Like I like the classics like Iron Maiden, Black Sabbath, Dio and stuff like that, but I also certainly like newer bands like Dimmu Borgir, Children of Bodom and Behemoth.

I really like Folk Metal where they combine folk music or more traditional instruments with metal music...Some bands like that are Finntroll, Svartsot Korpiklaani and Fejd. It tends towards scandinavian folk music, but there's some from other regions to. I like classic rock, psychedelic rock and the neo-psychedelia which a lot of times is included in the Indie catagory, post punk, goth some regular punk but I certainly lean more towards post punk or goth. I also like some industrial and electronic music as well.

You might like The Growlers, if you like modest mouse...they are one of those neo-psychdelia ones. Lol me and my brother both like both of those bands.

_________________
Don't go on, put it back
You're reading from the Bible Black!
nick007
Veteran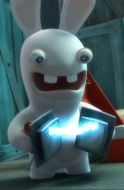 Joined: 4 May 2010
Age: 34
Gender: Male
Posts: 16,495
Location: was Louisiana but now Vermont
Pop like Miley Cyrus, Britney Spears, Lady Gaga, & Ariana Grande

_________________

But I don't want to go among mad people, Alice remarked.
Oh, you can't help that, said the Cat: we're all mad here. I'm mad. You're mad.
How do you know I'm mad? said Alice.
You must be, said the Cat, or you wouldn't have come here.
AlanMooresBeard
Snowy Owl


Joined: 19 Apr 2013
Age: 30
Gender: Male
Posts: 150
Location: London, UK
I'm really into metal. Love the classic artists such as Black Sabbath, Judas Priest, Iron Maiden and Dio as well as contemporary acts such as Gojira, Mastodon and Lamb Of God. I particularly like thrash metal and I'm a big fan of groups like Slayer, Kreator, Anthrax and Megadeth along with newer thrash bands such as Power Trip and Vektor. I also like some extreme metal too (primarily Immortal, Death, Suffocation, Carcass, Behemoth and Satyricon).

Aside from metal, I also like classic rock (Van Halen, The Who, Deep Purple, Led Zeppelin, Thin Lizzy), progressive rock (Pink Floyd, King Crimson, Rush, Opeth, Porcupine Tree), punk (Ramones, Misfits, Rancid, Bad Religion, The Clash), indie/alternative (The Cure, Dinosaur Jr, Kurt Vile, Sonic Youth, Interpol, PJ Harvey), industrial (Killing Joke, Nine Inch Nails, Rammstein), singer/songwriters (Tom Waits, Leonard Cohen, Nick Cave, Neil Young) and jazz (Herbie Hancock, Miles Davis, John Coltrane)
rvacountrysinger
Pileated woodpecker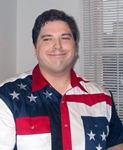 Joined: 26 May 2013
Gender: Male
Posts: 180
Location: Richmond, Virginia
I love Country and Western Music. The older kind. I also enjoy Folk, Celtic, and Classical music
I love Church Music- Organ Pipe Music, Yodeling music, and Christian Music- outside of CCM.
Gospel music is great too. And soothing. I don't have any music that I don't like, I just don't really listen to Jazz, Rap, or Metal music .
XeroFur
Velociraptor


Joined: 7 Aug 2016
Age: 16
Gender: Male
Posts: 411
Location: Out of step... With the world!
I've been obsessed with hardcore music, specifically "Emotive-Hardcore".

For hardcore, it'd be Minor Threat, Black Flag, Career Suicide, and such. For Emotive-Hardcore, it'd be Embrace, Rites Of Spring, Moss Icon, and such.

_________________
My point of view is, I'm just a person, and there are times when I look at other people and think, 'My God, they spend so much time thinking about things that seem so absurd.' But I'm sure people must think the same thing about me. - Ian Mackaye
crystaltermination
Veteran


Joined: 17 Nov 2016
Age: 26
Gender: Female
Posts: 566
Location: UK
I like a whole range of music genres - I'd get utterly bored listening to just a single type of music. To slightly narrow it down, I often do find a lot of metal, industrial and electronica bands I enjoy, though. Some of my old favourites include Samael, KMFDM, The Prodigy, Moonspell, Massive Attack and much else besides. I enjoy classical music as well, but listen to that on a more fixed basis, i.e. it doesn't help me study better, but helps me run better?

Lace-Bane
Veteran


Joined: 11 Nov 2010
Age: 30
Gender: Male
Posts: 2,101
Location: Ontario, California
will pretty much willingly listen to anything that isn't perceived vulgar(vulgar, just being used to refer to lyrics that encourage either vanity or hatred/prejudice, and those that's words aim to degrade/humiliate.)in it's premise for expression or/and doesn't physically hurt or cause disorientation to the senses.

have mostly been listening to post rock(explosions in the sky, mogwai, god is an astronaut), jpop(haven't yet been keeping track of who's who in being a new interest, but two that come to mind are natsumi kiyoura and akino arai), jazz(django reinhardt), pagan folk(faun, the moon and the nightspirit), traditional world musics(just a few examples: satomi saeki, alcvin ramos, kala ramnath), game/anime/film soundtracks, classical(rachmaninov, chopin, mozart, bach, beethoven, paganini, etc... would probably be far easier to just list the composers of works unappreciated. favorite soloists: sergei rachmaninov, vladimir ashkenazy, hilary hahn, andrés segovia, christopher parkening), elvenking(their wyrd and heathenreel albums. they're probably considered folk/power metal.), apocalyptica(some... they're a cello group that does metal), and a few solo artists(joe satriani, jon gomm, hope sandoval[hope sandoval & the warm inventions, mazzy star], and a little yngwie malmsteen[almost exclusively the neo-classical instrumental tracks of the rising force album].) lately depending on mood/health(it's migraine season or something).