Why have open profile online? (Nightmare to me)
Page 1 of 1 [ 6 posts ]
alpacka
Snowy Owl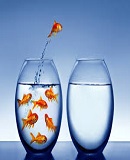 Joined: 24 Apr 2016
Gender: Female
Posts: 142
Location: Santa Carla
Why some people choose to have open personal profiles online? (Like on Facebook, Instagram, LinkedIN). Have they never heard about stalkers, catfishing or just meaningless ghost followers who know e v e r y t h i n g what you are doing, eating, sitting, with who, where, when and why should they?

I don't even have Facebook but if I had it would not be personal with pictures inside my home and no tagging where I work (if I had a job), no pictures inside workspaces, never in my parents or siblings home....and so on, especially not with a open profile.

How do you see it:?:

_________________
"My heart is open. Never closed, never locked. It needs no key"
elbowgrease
Blue Jay


Joined: 1 Aug 2017
Age: 31
Gender: Male
Posts: 83
Location: Arcata,CA
Mine is about half and half. Some of it is public, but the parts that aren't are pretty restricted. The parts of it that are public don't really provide much information, on Facebook or anywhere else. Partly because I have a difficult time writing about myself, sometimes because I don't have the information to fill in the blanks, and sometimes because it's just nobody's business. There are a few pictures of me, the house I used to live in while I still lived there, even some videos I made while I was traveling and some of me playing my guitar. But there aren't all that many pictures of me anywhere, anyway. It was a few years before I was ok with having pictures of me on there, and I think it was only when my girlfriend (at the time) put some pictures of us up that I started to be alright with that. I still don't use my full name on there, rarely anywhere on the internet.
Part of why mine is relatively accessable is so people can find me, if they want to. And there aren't that many people who've tried to find me. And there is so little real information on my Facebook page, I don't think anyone would find anything all that useful, really. I rarely say anything, there or anywhere else.
I think I've posted more here I. A few months than I have there in the last ten years.
GiantHockeyFan
Veteran


Joined: 18 Jun 2012
Age: 34
Gender: Male
Posts: 2,922

I certainly get that and think it's ridiculous to have such an open profile but in my experience, if you are too private people start making assumptions. In the past few years I have been much more open to show people I am a "normal" person. I do not discuss any divisive things mostly because I don't tend to have extremist views. I do tag where I work because it is a very well known and well respected employer in my city and any perspective employers could see I am a 'safe' hire.

As a group that is normally seen as "weird" it's about the only way we Aspies have to combat people's ignorance.
BeaArthur
Veteran


Joined: 11 Aug 2015
Age: 63
Posts: 2,081

The people who post a lot of stuff about themselves are sometimes seen to be exhibitionists or narcissists. Who cares what you had for breakfast? Oh and yeah, I've seen several dozen selfies of you, I don't need to see more. I don't need to see your workout or you at a party having fun. These people cultivate a little coterie of enthusiasts who all "like" and "comment" on each other's Facebook posts regularly. I see these people as pretty weak emotionally, but I'm sure they don't, they just think they have healthy egos.

I was found by someone I worked with and dated 40 years ago who wanted to friend me. I had not looked him up in at least 30 years. He posted a lot of "cute animal" shares which mostly just bored me. I was looking around and commenting on autism groups on FB and he messaged me, "Why were you looking at an autism page?" I replied "none of your business" and changed his status to "acquaintance," which means he sees nothing any more.

I would unfriend him but people seem to really get hurt when you do that - even if you never message each other. Some of my friends have given up Facebook altogether, but I use the groups feature extensively to follow hobby sites, and don't want to lose that contact.

_________________
As part of the enlistment process, [Bea] Arthur underwent interviews that resulted in the production of "personality appraisal" sheets. One such analysis described her conversation as "Argumentative" and her attitude and manner as "Over aggressive." In a handwritten note, the Marine interviewer remarked, "Officious--but probably a good worker--if she has her own way!"
Skilpadde
Forum Moderator



Joined: 7 Dec 2008
Age: 40
Gender: Female
Posts: 23,326
Location: Alola
Although I have a Facebook account (that I seldom use) I have never posted any pics of myself or my home, nor do I make personal posts. It's all about interest related stuff. Same for my Twitter.
The_Walrus
Forum Moderator



Joined: 27 Jan 2010
Age: 22
Gender: Male
Posts: 5,699
Location: Reading, England