Page 1 of 1 [ 8 posts ]
I'm a bit scared because I stopped my Abilify (aripiprazole) because it was giving me scary side effects and it is STILL giving me the scary side effects-- most notably sharp 2-second pains deep in my chest. I also slept 12-16 hours a night for 3 weeks. I also gained EVEN MORE weight. So I stopped the Abilify. I have my limits. Mind you, I just went from 60 to 0 mg 2 days ago so it's still in my system, maybe that's why the pains are continuing.

I am also having mood swings-- very happy, very angry, very sad, very anxious and nervous and terrified. Right now I'm starting to calm down and am entering a happy phase.

Anyway, I've been thru so much therapy that I think I can counter the mood swings (that come with going off Abilify) with CBT techniques.

My damn doctor is on vacation for 2 weeks!! ! Oh well, I'll see him when he gets back.

I'm still on 30 mg of Celexa (citalopram) a day and have a once-a-month Invega (paliperidone) injection of 75 mg.

What are you guys's experiences going off Abilify?
nick007
Veteran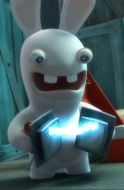 Joined: 4 May 2010
Age: 34
Gender: Male
Posts: 17,063
Location: was Louisiana but now Vermont
I was on Abilify off & on for 5 years. I tried other antipsychotics but I kept going back to Abilify. I was only on a lower dose but I weaned myself off of it & didn't really notice any bad side-effects. It may of helped hold me together at 1st but I got over things as I moved on from a bad experience & my life situation improved. It was just causing me side-effects in the end like shakiness, stuttering, slurring, & bad dry mouth.

_________________

But I don't want to go among mad people, Alice remarked.
Oh, you can't help that, said the Cat: we're all mad here. I'm mad. You're mad.
How do you know I'm mad? said Alice.
You must be, said the Cat, or you wouldn't have come here.
Kiriae
Veteran


Joined: 30 Mar 2014
Age: 28
Gender: Female
Posts: 2,023
Location: Libiaz, Poland
You mean you went cold turkey, after taking 2x the recommended amount(10-30mg/day)? Did your doctor suggest it?That's not what you are supposed to do, unless the medicine is dangerous to your life(but in that case you need some other drugs to deal with the withdrawal).
Psychiatric drugs should be tapered off. You do it by taking half of the dose for a few days and gradually taking less and less. Not following it causes bad withdrawal effects, especially for those on high doses. And your dose was high. Maybe the drug itself wasn't at fault but the dose wasn't right? Did you try taking less? For every medicine you should only take as much as required - and doctors tend to overestimate the dose, at least from my experience. I usually cut the tablets in half(if allowed, you can't cut some medicine) when I start a new medicine because full dose gives me bad side effects but half doesn't. And I increase the dose slowly, stopping at the point where I am feeling OK - which usually is about 30-70% of prescribed dose.
I'm scared it MIGHT BECOME dangerous to my life because I'm getting pain in my chest... and it says on the internet stop the drug immediately when you get that problem... yes, I was prescribed 60 mg... 50 used to suffice (and I've been on as little as 15) but it didn't work as well any more for controlling "mania"... and my doc wouldn't give me my Celexa (SSRI antidepressant that sometimes makes one manic) unless I also took something to even me out... other antipsychotics just made me sleep or eat WAY too much... mood stabilizers ( gave me bad side effects or just made me spacey... for example, lithium made holes in my teeth and made me shake an break out badly and sleep too much and gave me a pain in my kidneys, Lamictal made me sleep too much, Depakote/Epival made me spacey and feel like I wasn't all there. Tegretol made me feel like I was burning everywhere, even my eyes, and gave me pains in my bones.
Noca
Veteran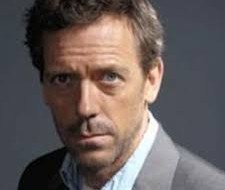 Joined: 9 May 2015
Posts: 2,304
Location: Canada
Tried Saphris yet? Taken at night doesn't really make you that drowsy in the day and it has the least amount of weight gain for all the atypical antipsychotics (~3 lbs). It does taste awful though, temporarily numbs your tongue and you can only take it sublingually, though certain countries have it available in a cherry flavour.

_________________
The top gets higher the more that I climb...

Your neurodiverse score: 150 of 200
Your neurotypical score: 51 of 200

officially diagnosed with Asperger's as of 09/11/15

Reassessed 04/11/16
DSM-V: ASD level 2 with Social Communication Severity: level 2, Restrictive Repetitve Behaviour: level 2

ADOS-2 classification: Autism
I tried Saphris and there are actually regular pills for it. Unfortunately I only tried it for a few days and then the doctor changed it, deciding something else at the time was better, so I don't know what Saphris would have done to me. Maybe I'll suggest Saphris to the doctor I have now. Or maybe staying on just the Celexa and Invega is fine.