Wanting to write a book (Either creatively or to publish)
Page 1 of 1 [ 11 posts ]
dcj123
Veteran


Joined: 2 Sep 2009
Gender: Male
Posts: 9,279

Hey guys,

I am in a period of depression in my life and I want to create a new hobby to occupy my mind, creative writing comes to mind. I have been told I write ok or pretty good and I want to write a book either creatively or to publish. I have some stories in my mind but I curious to know what kinda of setting interest you guys in a novel? I was going to write a crime novel and I have included a sample of that story below. I included it because that story line is too close to other novels and wanted to avoid plagiarism so I am not using it even though I thought of the idea myself. It was pointed out to me afterwards that there is a book with that story already.

What kinda of settings should I use for a story? Medieval? Fantasy? Futuristic?

Also is my writing good enough to write creatively? Below is a sample. Please be honest, if it sucks, I can handle it. I would be disappointed more if someone lied and said it was good. Anyway to give some context to this story, the man in it is a criminal and is murdered by a serial killer that kills criminals he views as less righteous than himself. That was premises for this story but I abandoned it when I realized there are millions of stories with that story line, Dexter as an example.


Sample Text wrote:
On a particularly cold dark night in the outskirts of Atlanta, a single brown and rusted truck is the only vehicle dominating the silent streets in the winter's fog. The hour is beyond late, the prefect time of night for the type of man driving the truck. A man who lived in complete isolation in a small neighborhood, a strange personality leaving nothing but questions as to the purpose of his late night ventures. His neighbors would describe him as odd, never going to work and never leaving the house. Neighborhood children would describe his house as creepy; the kind of house children tell fabricated stories about to their peers. The truck slows to a stop than turns into the driveway of a small and poorly maintained house amongst a fairly decent subdivision of homes.

The lawn is overgrown and a partially collapsed fence surrounds the backyard. The house itself is the smallest one on the block and a broken window that's been boarded up completes its rather dilapidated appearance. The house stands out amongst its counterparts and would appear abandoned if not for the mysterious man's truck and commotion throughout the night keeping his neighbors awake. The tall and skinny mysterious man exits the truck holding a camera in one hand and keys in the other. His brown hair blowing in the night's cold breeze and his hands shaking from what appears to be anxiety as he quickly makes his way to the entrance of his home.

The mysterious man, now within arm's reach from the door of his home is shocked to find the door unlocked and ajar. The man drops the camera on the ground beneath him and removes a revolver from his jacket; his anxiety and shakiness increasing as he opens the door slowly. Finding no one, the man closes the door behind him and continues to search with his eyes for any sign of an intruder. The interior of the house was barely furnished with little to have been knocked out of place. The man finally descends to his basement which was set up as a dark room for photography to continue his search. After approaching the last step on the stairway of his descent, the man hears a loud crash coming from the dark room. The man lifts up his gun in fear and response to the noise and suddenly a shadowy figure appears from the darkness.

Gun shots are then fired from the figure piercing the mysterious man's chest as he grasps in pain. The shadowy figure emerges from the darkness firing more shots into the man's head finishing off his groans of pain and forever silencing him. The shadowy figure is a large man wearing a black trench coat and fedora holding a revolver smoking from his most recent deed. He stares at the corpse of the mysterious man for a second before picking the victim up and leaving the basement. Several moments later the front door to the house opens and the new figure gets in the old brown truck as if it was his own leaving the house as abandoned as it appeared.
Thoughts on my writing? Feel free to steal from any part of this text, I have abandoned this story for good.
Kraichgauer
Veteran



Joined: 12 Apr 2010
Age: 50
Gender: Male
Posts: 29,888
Location: Spokane area, Washington state.
Your writing isn't half bad. I couldn't help but notice you write in the present tense rather than the past - there's not a thing wrong with that, and if that's your style, go for it. Most writers tend to use the past tense, but hey, that could be your signature style.


_________________
-Bill, otherwise known as Kraichgauer
sonicallysensitive
Velociraptor


Joined: 13 Nov 2014
Gender: Male
Posts: 486

If you have to make a decision, you're not ready to make it.

If you were ready, you would have made the decision.

Asking what decisions you should make implies you aren't ready to make those decisions yourself - otherwise you wouldn't ask

If you wanted to write a book, you'd write one.
Jojopa
Raven


Joined: 30 Oct 2012
Gender: Male
Posts: 122

My advice is to write whatever interests you most. Medieval, fantasy, futuristic... there's a market out there for all of those. I prefer writing either fantasy or science fiction, since I like creating my own worlds and letting my imagination run wild. My current project would be best described as a sci-fi fairy tale for children, set on a post-apocalyptic terraformed Mars. Don't be afraid to mash genres together in creative ways, some of the best of our culture emerges that way (e.g. Star Wars, pretty much martial arts/wuxia in space)! How about setting your crime drama in medieval times, or in the future for example?

Also, since I've seen other new writers concerned about this before, I'd say you shouldn't sweat too much about original ideas. Obviously you shouldn't take the whole plot of an existing book and just dump it in a slightly different setting, there's no harm though in taking characters and plot devices from works you already like and mixing them up in an original way. There must be millions of novels, television shows, films, video games out there, it's impossible to create anything completely unique!
Phemto
Pileated woodpecker


Joined: 7 Sep 2015
Posts: 191
Location: Gaitherburg MD
Write what excites you. Write what's fun. If it's helping with your depression, that that's reward enough.

If you want to get better at writing, then write. Also read. Read books about writing, about grammar, about pacing, about story structure. Internalize them and then ignore them whenever they're in your way. Read books you like. Try copying their style. All fiction is fan fiction on some level.

You'll reach a point where you're skills at identifying good writing will exceed your skills to writing good. You'll know what you're writing sucks. Keep doing it anyway. Write your first Cr*ppy story, so you can write your so-so second one and your awesome third one.

Oh. and one other thing. DON'T buy into the myth that your depression fuels your writing. That you need to stay depressed to write well. There were plenty of amazing writers with mental illness. None of them did they're amazing work while they were suffering. If you feel you need treatment, get it. And keep writing all the way through.
Kuraudo777
Veteran


Joined: 20 Sep 2015
Posts: 14,743
Location: Seventh Heaven
Good for you, dcj! I'm writing a book as well [a fantasy epic]!
What Phemto said. When I'm depressed I can't write, because writing is [usually] fun for me.
_________________
Quote:
A memory is something that has to be consciously recalled, right? That's why sometimes it can be mistaken and a different thing. But it's different from a memory locked deep within your heart. Words aren't the only way to tell someone how you feel." Tifa Lockheart, Final Fantasy VII

Alien_Papa
Veteran


Joined: 7 Nov 2008
Gender: Male
Posts: 667
Location: Minor Key
cathylynn
Veteran


Joined: 24 Aug 2011
Age: 60
Gender: Female
Posts: 8,879
Location: northeast US
i'd read that book. the writing is crisp (not over-fussy) and clean. the story gives me questions i want answered so i'd likely keep on reading. there are a limited number of plots, all repeated in many good books. no reason for you not to give your own take on one of those plots. i question the trench coat as perhaps a cliche for a mysterious figure. everything else is positive.
MisterSpock
Velociraptor


Joined: 17 Jan 2012
Age: 25
Gender: Male
Posts: 471
Location: Manchester, UK
Is your writing good enough to write creatively? Yes. Everyone's is. Write to express yourself, not to impress us, or your imagined audience.

If you don't have your big idea yet, set yourself mandatory writing tasks with set goals, like 1000 words on a jungle explorer, or the shortest horror story you can imagine. Hopefully these will spark something which you can build and mould into something you want to write a lot about.

You have a defined writing style, though it's a little machanical at times (the phrasing "fabricated stories to their peers" really jumps out at me). And personally, I'm not over-fond of being told someone is mysterious - can I not ask my own questions? "Why did he do that? He's just mysterious, I guess. We'll never know." Show, don't tell.

Most ideas have been used before (if not all). The trick is making it yours. I was talking to someone about this the other day: stories are the same, just the settings are different. The Martian is just Castaway. Make it yours.

_________________
Do not hate a thing, love its antithesis. Do not fear human differences, marvel at human diversity.



Repudiate the cultural hegemony!
xxZeromancerlovexx
Veteran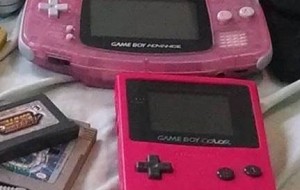 Joined: 24 Jul 2010
Age: 23
Gender: Female
Posts: 2,502
Location: A place that has mountains, snow and maple syurp
PhosphorusDecree
Snowy Owl



Joined: 3 May 2016
Age: 36
Gender: Male
Posts: 158
Location: Yorkshire, UK
I say, go for it! I have had chronic mild depression for years. Doing creative things has been a great way to make life feel more worthwhile- I honestly think writing songs has saved my life. You've clearly got some talent for narrative writing already, so that's a head start.

Word of caution (also from experience): if you're depressed, beware of thinking that all your writing has to be perfect or all part of one huge ambitious project. If you take that attitude and hit a patch when the writing isn't going well, you risk it becoming one more thing to be depressed about.

But if you do small side-projects (such as short stories or flash fiction), they can be experimental or a bit daft. That allows you to try things out, fail and try again without any pressure.

Good luck!

_________________
The squid knows many things. The clam knows one big thing.