Anyone else have no interest in socializing?
Page 1 of 1 [ 10 posts ]
Allagash
Tufted Titmouse


Joined: 13 Jul 2012
Age: 24
Gender: Male
Posts: 36

I'm sitting in my college dorm write now alone on a saturday night. This is the exact same thing I've done pretty much every night this entire school year. I absolutely despise small talk and usually feel exhausted when I'm around people. I have no friends at college and only a few back at home. To be honest, I don't even really like hanging out with my friends at home that much. I'm perfectly content sitting here by myself and am not sad or depressed or anything like that. However, I feel like if I told my family or pretty much anyone that I spend 99% of my time by myself they would think that there is something seriously wrong with me. Anyone else feel similar?
pawnstorm
Butterfly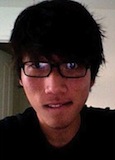 Joined: 3 Feb 2013
Gender: Male
Posts: 10

I'm going through a similar situation as you (except for being unsatisfied with how I'm living my life).

Eh, it could possibly be that you're in denial of your situation (i.e. "given up" on maintaining social life and feel it's not worth the effort). Personally, I always believed happiness comes from other people. As social primates, our brains are hardwired to want social acceptance.
However, if it's truly how you feel, what you're describing sounds like being an introvert (one who's content with being alone) rather than a person with social inhibitions. Seeing that you're in college, there should be some counselor/therapist that you could talk to (as hard as it may seem). I did 4 years into college, and that's when I finally found out I had anxiety issues (I was blind to many things about myself for 21 years).
bethmc
Snowy Owl


Joined: 10 Mar 2011
Age: 47
Gender: Female
Posts: 127
Location: Here and Now
People are exhausting and I need time to decompress. Before I got together with my boyfriend (who also needs a lot of alone quiet time) and we moved to the country, sometimes I'd wish I had my own room just to go to be alone.

I think people mistake "being alone" with "being lonely" - they're two very distinct concepts.
I don't mind being alone - I like my company.
People who are afraid to be alone are often very lonely people who NEED other people to validate them.

If you like being alone, then be alone.
Don't worry how others view your situation - you're the one who's living it, right?

hey_there
Toucan



Joined: 22 Aug 2012
Gender: Female
Posts: 270
Location: Right Here
RaspberryFrosty
Toucan


Joined: 5 Dec 2012
Gender: Female
Posts: 282
Location: Eugene, OR
ASDsmom
Veteran



Joined: 27 Apr 2011
Gender: Female
Posts: 805

Ditto, that.

I don't think being social is for everyone. I like being social to a point but find the majority of my time, is better spent doing my own thing. Having said that, I do enjoy spending time with my wife and son. I also enjoy spending time alone. That's me and I have the right to choose how I want to live my life - and in comfort.
hey_there
Toucan



Joined: 22 Aug 2012
Gender: Female
Posts: 270
Location: Right Here
RaspberryFrosty wrote:
I'm more comfortable being by myself rather than socializing with other people. I don't like socializing with people my age. I'm more comfortable around older people.
me too.

_________________
I only have a few traits of AS and don't meet the diagnostic criteria.
Beef_n00dles
Tufted Titmouse


Joined: 17 Sep 2010
Age: 25
Gender: Male
Posts: 28

I feel like I could go weeks without any interaction with other people and I'd be fine. It's difficult to want to put up with all the little rules of social discourse. I'm not saying people are easy to offend in general, but before you say anything you always have to be very careful about what you might be implying about yourself and others. Also there is the vast scope of potential subjects on my mind that would be of no real interest to the average person, I'm not kidding myself in believing other people are interested in such things. Why confide all of these personal musings in them when I can just think it over in my own head alone in a quiet tranquil setting and completely understand the conception of every new idea.

Most people lack a variety of interests, there is little diversity in the general population. I'm not criticizing what they are interested in, but I have a feeling that the lack of variety is due to a sacrifice they made. Wanting to relate to more friends, as opposed to fitting their interests to their personalities. Again I don't make value judgments on trade-offs like this, because from my perspective, I know I don't have the same innate values to judge from.
chlov
Veteran


Joined: 6 Jan 2013
Gender: Female
Posts: 972
Location: My house
whatamess
Veteran


Joined: 27 Aug 2007
Age: 47
Gender: Female
Posts: 1,272

I think sometimes it is best. I would rather be alone, love to work on things on my computer, read, listen to music.
I do love spending time with my husband and son and SOME friends. Most people drive me insane. Funny, it is those who constantly put me down the ones who complain the most about me not wanting to be around other people.

At this point, I am glad you wrote this and I see others feel the same. No doubt I will stay alone, NEVER lonely, from now on. If people don't like it, too bad.