Would you survive Disney Land/World?
Greenhat
Blue Jay


Joined: 3 Aug 2014
Gender: Female
Posts: 96

glider18
Supporting Member


Joined: 8 Nov 2008
Gender: Male
Posts: 7,932
Location: Ohio
My first trip to Walt Disney World was as a child in 1973. We stayed at the Contemporary Resort Hotel about 5 months before President Nixon delivered his "I'm Not a Crook" speech from the hotel's ballroom. I enjoyed the Magic Kingdom and have fond memories of it. I went there two more times as a child, once during my college years, and once as an adult. I can say that my biggest problem is the heat. I am prone to sweating. The crowds can also get to me, especially around the parades. I have made reservations for a week at the Contemporary Resort Hotel for next summer. I am not for sure if we are going, but the reservations are there just in case. I have some issues with the crowded buses that haul patrons from many of the other resort hotels, so I prefer a hotel with monorail service. The crowds do get to me at the theme parks, but I find the parks fun nonetheless.

_________________
"My journey has just begun."
Lukecash12
Veteran


Joined: 12 Apr 2012
Age: 54
Gender: Male
Posts: 1,031

nick007
Veteran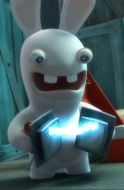 Joined: 4 May 2010
Age: 35
Gender: Male
Posts: 18,110
Location: was Louisiana but now Vermont
I've been to Disney World a couple times as a kid & I hated it. I would of much rathered spend my time at home watching TV & playing video-games than dealing with lines, crowds, noise, rides I don't like, & a two day car ride to get there. My parents accuse me of being no fun a lot & blamed me for why they couldn't have fun. I'm so glad I moved the hell out of there.

_________________

But I don't want to go among mad people, Alice remarked.
Oh, you can't help that, said the Cat: we're all mad here. I'm mad. You're mad.
How do you know I'm mad? said Alice.
You must be, said the Cat, or you wouldn't have come here.
BobinPgh
Deinonychus


Joined: 5 Apr 2012
Gender: Male
Posts: 344

Last year I went to Disney world as an adult, because I wondered if it was worth the hype. I never went as a kid. I want to say that I definitely enjoyed it and will go back at least once again (but not often as some do). I have some tips specific to our condition as an adult and more to come if you want:

Go during the off season. I went in October almost last year to the day. You will pay less and get discounts like the Disney dining plan. Many of the rides that would be so crowded in the summer will be a walk on or a very short line.

Resort: We stayed at All Star Sports and it has the food court and is an "Value" resort. Its a bit small inside but clean and I didn't have too much trouble with any noise. Didn't spend much time there anyway. I don't know if Deluxe or Moderate resorts would be better if one had an ASD but you do pay a lot more for them. You do get the Disney Magical Express from the airport so you don't need a car but it is an hour long ride. Disney is bigger than you think it is so you spend a lot of time on busses. Still I liked the break from driving.

Parks: Epcot has an aspie side, Future World, and an NT side, World Showcase. I didn't enjoy WS so much compared to my sister. American Adventure is a good show but the Cast Members who work there have a stuck up attitude. Maelstrom is in the Norway building and has a one of the few rides there. Actually, I though Pirates of the Carribean was better. FW has Mission Space - try the green mild version first. Spaceship Earth is an outstanding dark ride but the narrator's voice makes my skin crawl. I did like Journey Into Imagination with Figment though it is a "kid's ride". Test Track is about my limit as far as speed and loudness, but there is a lot of interesting stuff in the pavilion if you are into cars. Ellen's energy adventure has a good dinosaur scene but the rest of it is Ellen making a fool of herself on Jeopardy and it takes 45 minutes. The Living Seas with Nemo and friends is a lot of gibberish and there's not much in the aquariums. The pavilion with the most for us is The Land which has Soarin and Living with the Land is educational and they offer behind the scenes if you are interested in that kind of stuff. Avoid Innoventions - it's noisy and there's not much in there. But overall, Epcot is mostly for NTs. I will write about Magic Kingdom next if you want to know.
Imperfect
Butterfly


Joined: 16 Oct 2014
Gender: Male
Posts: 11

I don't mind the lines or crowds or noise particularly. I love rides and theme parks actually, what I can't stand is peoples's absolute fetish surrounding disney land, it is a load of tacky plastic crap designed for children where you have to wait for two hours for a slow, small cild friendly experience and is seen by loads of NTs my age as the pinnacle of fun. I can't stand it probably for the same reason that I cannot stand Doctor Who - people absolutely love it but I can't get around how childish the plots and acting are.
GibbieGal
Snowy Owl



Joined: 29 Mar 2014
Gender: Female
Posts: 153

FracturedRocket
Veteran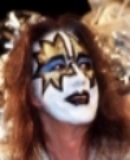 Joined: 24 Jul 2014
Age: 39
Gender: Female
Posts: 1,111
Location: Planet Jendell