How related are intense, frequent mood swings to ASD?
Page 1 of 1 [ 4 posts ]
sparrowblue
Yellow-bellied Woodpecker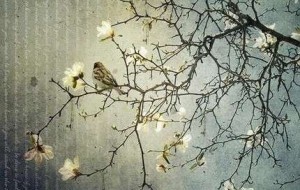 Joined: 27 May 2013
Gender: Female
Posts: 69
Location: UK
This post ended up slightly too long. Tl;dr at the end if you don't want to read.

Mood/emotion is probably the thing that I struggle with most, but I don't know if it's due to ASD, something else, or simply the way I am. I can't handle my own emotions and everything in my life revolves around it. Some people with ASD are very adherent to a routine but I'm the opposite - I can't ever keep one. Likewise I can't keep up friendships, interests or really anything. Sometimes there's a clear reason for the way I feel but usually I don't know. Because of this in the past I have self-harmed, isolated myself entirely, starved myself, dropped out of school.

Sometimes I cry for hours every day, day after day. I can love life, and be a pretty spiritual person in a non-defined sort of way - appreciating it as a learning experience so that suicide truly does seem a waste. But sometimes I get strong suicidal thoughts and have been scarily close to doing it at more than one point. I will become crushedly upset to the point where it feels like everything is finished and have meltdowns where I can't function and it seems like everyone wants me to die and I'm going to. Hide out in my room for weeks in the dark not doing much but crying. It's extremely hard not to get tunnel vision and become convinced there is nothing else.

When I'm excited I act possibly more autistic, stimming, moving/literally running around, talking nonsense (which I think may be a kind of stim) to myself, etc. I'm intense and get frantic or overly emphatic over things, and it drives the people around me crazy. Or I'm just overly emotional, a mess of undefined emotions all merging into each other, frustration and desperation and misery, spending a long time just going between crying and laughter and talking and activity and bed. I don't know. Is there anyone else who really struggles managing their emotions? Someone suggested to me it might be borderline personality disorder. I am diagnosed with ASD, but it's still possible that I am on the wrong forum.


Tl;dr: I struggle a lot with managing my emotions. I'm extremely overemotional, my emotions make little sense and spill out and into one another and I'm not sure if that's due to ASD but I think it might be. Anyone else? Does anyone know the reason behind it?
EyeDash
Snowy Owl


Joined: 14 Nov 2013
Age: 61
Gender: Male
Posts: 174

Thanks for raising the issue, sparrowblue

I have very frequent and intense changes in mood - have always had them. I can feel like life is over and the world is despicable, thinking of losses and eternal frustrations and how I'd be happy to check out off the planet and then happen to walk outside and immediately feel optimistic and start thinking about things I'd like to do. I can go from being upbeat to being in a deep black hole literally in seconds. It can almost feel like I got injected with a medication that induced the mood change, it's that fast and tangible.

I've come to understand that my feelings are integrated with my thoughts in a different way than is typical. My feelings react much less to verbal communication than they do to lighting, temperature, smells, geometry of rooms, and whether I get reminded of old patterns that have been imprinted in my memory since I was a child. Because of my mental integration, it's often hard for me to know quickly what my feelings are a result of. I really have to do conscious internal dialogue to be aware of physical- or emotional-type feelings. And so I can go on behaving in a certain way while my feelings are not good. In my case, I work long hours to be successful in my career, and that has functionally 'worked', but it leads to feelings of isolation and hopelessness for me personally. As I go through life, with my behavior not responding freely to my feelings, my feelings end up all over the place. I may let myself be talked into going on a drive that I know will terrify me because of my fear of heights. I want to start dating again, but I'm perpetually busy, and so I go through long-term loneliness. It's like my steering mechanism is exceedingly slow, so I hit the guard rails a lot...
I was mistakenly diagnosed as having bipolar disorder over this. I'm autistic and I have cPTSD, but I've since been repeatedly told by professionals that the bipolar II was a wrong diagnosis. Needless to say, the medications I was given for it didn't help - in fact they were plain awful.

The reason for my mood swings and confusion over emotional feelings and physical sensation apparently comes both from my autism and from the disorganized way the feelings are transmitted between nuclei in my brain. I have some specific neurological issues that make that even a little harder. I can easily mistake hunger for being nauseous, is one problem that dogs me. Excitement, fear, anger - at any one time I could be feeling anything - how can I pull one feeling out of the big ball of feelings? I am unable to name my current feelings directly - not if I'm honest with myself. I have get to them by observing my heart rate, respiration, and other effects. And also by internal dialog, which in my case turns out to be critical. I want to live a life where I get my needs met and do things that make me happy and have goals. Those require integration of feeling and cognition, and I've been working on that in therapy for awhile.

I get so hopeless over this issue, but I can't seriously consider suicide. I can be feeling so blackly, hopelessly defeated, and then walk into the next room and one of my cats talks to me and then I'm in a different world and it's hard to remember what was bothering me. Plus I care a lot about helping others, including doing animal rescue, and that's a reason for sticking around that is not dependent on my personal fortune.
I'd love to hear what others do in this regard - handling the overwhelm, the frustration that can build and build, the gut-grabbing intense fear that shuts everything down, the dehumanized feeling that comes when in conversation and NTs start looking at you like there's something wrong with you, the sadness from the death of the dream of accomplishing all that others around you do with ease. I'll be 58 tomorrow and the roller-coaster of feelings takes its toll over time.
ralphd
Raven


Joined: 24 Dec 2014
Age: 48
Gender: Male
Posts: 100

Waterfalls
Veteran


Joined: 21 Jun 2013
Gender: Female
Posts: 3,087

ralphd wrote:
They're not. See DSM or ICD.
Meltdowns due to being overwhelmed are related to ASD, but in the right environment those don't even happen.
I agree with this up to a point, however, no reality I know of allows for the right environment, consistently, so becoming overwhelmed may be normal for many.