Page 1 of 1 [ 4 posts ]
TheTheoryFox
Emu Egg


Joined: 19 Jun 2017
Gender: Female
Posts: 1
Location: Grafton WI
My step son was recently diagnosed with high functioning ASD. He's been seeing a psychologist and more recently a psychiatrist to prescribe. Despite telling her his inability to swallow pills or liquid she prescribed a liquid anxiety medication and said give it a try and we'll follow up at next apt. We already know this is going to be a nightmare, he cannot even take a fever reducer unless diluted enough in apple juice which is all he drinks outside of milk and water. Does anyone know of an alternative in patch or tasteless liquid form? We've been told he should be on meds for anxiety and a mood regulator.
nick007
Veteran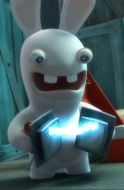 Joined: 4 May 2010
Age: 34
Gender: Male
Posts: 16,945
Location: was Louisiana but now Vermont
I think most all the meds for anxiety only come in pills & liquid besides injection but those are usually done at hospitals for tests or surgery.

_________________

But I don't want to go among mad people, Alice remarked.
Oh, you can't help that, said the Cat: we're all mad here. I'm mad. You're mad.
How do you know I'm mad? said Alice.
You must be, said the Cat, or you wouldn't have come here.
TheSilentOne
Veteran


Joined: 10 Aug 2015
Gender: Female
Posts: 1,819
Location: Looking for aliens in Cardiff
I had the same problem as a kid. I was put on Zoloft at age 6 and had to take it in liquid form until I was about 8 and could swallow pills. The liquid I had was mixed with orange juice, and I would drink it in the morning every day. It might be mixable with apple juice too, I'm not sure. My mom had me practice swallowing pills with Reese's Pieces in the meantime so I would eventually swallow pills on my own. Good Luck!


_________________
Have you never seen something so mad, so extraordinary, that just for one second you think there might be more out there?
Diagnosed PDD-NOS, 1997, High-Functioning Autism, 2013
Noca
Veteran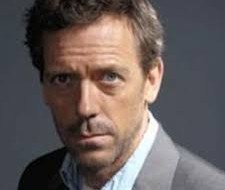 Joined: 9 May 2015
Posts: 2,247
Location: Canada
Remeron is available in an orally disintegrating tablet which tastes great. Clonazepam natually tastes like candy and you can melt it under your tongue instead of swallowing it which makes it kick in quicker.

I used to have problems swallowing pills too but I taught myself to (up to a point). Start with small pills and use yogurt instead of water. Line up capsules so that they arent gonna go down sideways. Hold the pill in your mouth with your tongue and start sucking then release the pill with your tongue and swallow. This sends the pill flying down your throat making it less likely to get stuck and gag.

Try to avoid meds that aren't coated, if they start to dissolve immediately in your mouth then they can get stuck a lot easier in your throat. Any gag relfex will set your stepson back in overcoming his fear of swallowing pills.

Try asking the doctor to prescribe smaller dosage size pills in higher quantities like 4 x 25mg Seroquel instead of 1 x 100mg. Seroquel 25mg pills are among as small as pills can get, they are really tiny and can work as a mood stabilzer.

You can use a pill cutter to break pills into smaller pieces as long as the medication is not long acting nor specifically indicates not to crush or chew the pill.

Escitalopram is an antidepressant that comes in very small pills which should be really easy to swallow.

_________________
The top gets higher the more that I climb...

Your neurodiverse score: 150 of 200
Your neurotypical score: 51 of 200

officially diagnosed with Asperger's as of 09/11/15

Reassessed 04/11/16
DSM-V: ASD level 2 with Social Communication Severity: level 2, Restrictive Repetitve Behaviour: level 2

ADOS-2 classification: Autism