How do I get out of this uncomfortable situation?
Page 1 of 1 [ 5 posts ]
Enceladus
Snowy Owl


Joined: 12 Nov 2011
Age: 32
Gender: Male
Posts: 171
Location: Norway
I recently moved to another city to get away from all the people who bothered me and got me isolated in my own home. Moving away solved all those problems, but now it's starting all over again I'm afraid. The big problem is my uncle living in this city. He invited me to cinema today with some of his friends. I'm not honest/open about my issues and diagnosis (Autism Spectrum Disorder and Social Anxiety) and it scares me to death just thinking about going out with him and his friends or his family. This is a typical situation that will give me lots of physical and mental pain.

Luckily today I already had planned going to that same movie he invited me to with some Aspie friends I have been getting to know. That made it easy to decline his offer. But this will happen again. I already lied when he proposed we could go to another movie later or maybe to eat something. I said that would be nice... because that is what you're supposed to answer when your're a normal human being with a life, a job and family. It will not be nice, I'll only do it if I'm cornered with no natural ways to decline. This might bring me in to an isolation again to avoid getting requests. And I don't want that. I don't want to isolate myself like I did in the last city I lived.

I don't know how to handle this!! ! Another big issue is I currently got no job and I'm on disability benefits. He don't know that. He's under the impression I'm looking for a job. And he'll likely ask me how that is going. I have no idea how to answer that question. It'll lead to lots of difficult questions I can't answer.

Being honest is probably the best option. I know that. But that is really really hard. It seem like an impossible task. There's lot's of prejudice against people on disability benefits, against people on the spectrum and with mental health issues like me. I'm f***ing scared to death!
nick007
Veteran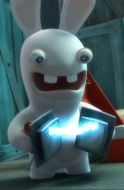 Joined: 4 May 2010
Age: 35
Gender: Male
Posts: 18,081
Location: was Louisiana but now Vermont
How tolerant is your uncle of different people in general


_________________

But I don't want to go among mad people, Alice remarked.
Oh, you can't help that, said the Cat: we're all mad here. I'm mad. You're mad.
How do you know I'm mad? said Alice.
You must be, said the Cat, or you wouldn't have come here.
Enceladus
Snowy Owl


Joined: 12 Nov 2011
Age: 32
Gender: Male
Posts: 171
Location: Norway
I can take a guess. He's a nerd like myself an we share similar interests. But unlike me he has been able to use he's skills to get well paid jobs.

He's married to an Asian girl and got two daughters so I suppose he's no xenophobe.

Some years back he was very open about a crisis he had (I'll not go in to details).

He's brother is gay and from what I've heard that has been a struggle for my gay uncle and the rest of the family trough their life. Both of my uncles are doing very well in life now. In today's society gays are accepted and there is not much prejudice against them where I live.

Once again I know the only reasonable way out of a situation like this is to be honest about my issues. I've been able to gradually do it with other family members whenever I had a crisis I could not hide from them. Then I've vaguely told them I have some issues with people and that I'm diagnosed with something. Some I've told I have Social Anxiety to when pressed up in a corner. Only my parents know about my autism diagnosis.
Uhura
Deinonychus


Joined: 27 Oct 2006
Age: 45
Gender: Female
Posts: 366
Location: Wisconsin
ismiledinstead
Butterfly


Joined: 19 Mar 2017
Age: 25
Gender: Female
Posts: 9
Location: Indiana, USA
I could definitely be wrong, but it sounds like you see three choices.
One: lie about why you can't spend time with your uncle
Two: tell the truth(which you've expressed you really don't want to do)
Three: isolate yourself (which you've expressed you really don't want to do)

But you can't lie forever. It will tear you apart. Maybe you could be honest, but not detailed. I don't know if that would make it any easier for you. Instead of saying "I can't do these things with you because of ASD and Social Anxiety," maybe you could try "I would like to spend time with you, but I get stressed in crowds/around loud noises/"whatever it is that's the problem.
If that still seems difficult, maybe you could invite him to do something so that the situation is in your control? It could be just the two of you, instead of him and a group of his friends. It could be somewhere quiet and not so crowded. That way, he still spends time with you, but in a way that you're comfortable with.

Or is it that you don't want to see him at all? I just now considered that. Is he the problem? Or is hiding details about yourself the problem?