Is AS more likely to survive in a technical world than NT?
Page 1 of 1 [ 4 posts ]
ToadOfSteel
Veteran


Joined: 23 Sep 2007
Age: 30
Gender: Male
Posts: 6,716
Location: New Jersey
The world we live in today is highly technical and scientific... two things that go well with AS. I have been giving thought to what an AS world would be like. I would like to advance the following hypothesis about what the world would be like if aspies were the majority...

1) More aspies are inclined towards working in engineering, science, or technology fields, all three of which have grown exponentially over recent years.

2) Since aspies are more likely to make rational decisions (except when under social pressure), aspies are less likely to cause a global catastrophe via the whole concept of Mutually Assured Destruction. On the other hand, aspies would be more likely to make decisions that bring about the trend in global warming, and (ironically) the reduced drive for many aspies to seek mates and procreate would cause a levelling off of our overpopulation problem.

2a) Given the initial condition of the hypothesis (about aspies being majority), the social pressure of being forced to adapt to an NT society is removed, therefore reducing a great deal of stress on the average aspie.

3) Society would be a lot more open than under an NT regime, because aspies are less likely to engage in socially destructive behaviors upon another unprovoked, and aspies, without any NT intervention, are less likely to be pathological liars (I use the term "pathological" loosely; any lie, including lies i perpetrate myself, are pathological).

4) Scientific breakthroughs would not be barred because there was "no market" or because it "hurt" a certain corporation (stuff like the EV1 electric car being pulled because oil companies didn't want to lose market share).

Given all these, I think that an AS society would last much longer in the technological world we live in today, as compared to the currently-standing NT society. No doubt some of you have been thinking of this subject as well, and probably have some counter-points or anything that I haven't considered. Please do let me know....
OregonBecky
Veteran


Joined: 30 Sep 2007
Age: 64
Gender: Female
Posts: 1,034

That's why I keep thinking about an autism spectrum community. Imagine all that brain power and original thinking, not frightened off and discouraged by being randomly slapped down for not knowing the proper NT protocols. Imagine what could be invented and developed for the good of the whole world.

_________________
Time flies like an arrow. Fruit flies like a banana.
Inventor
Veteran


Joined: 15 Feb 2007
Gender: Male
Posts: 6,295
Location: New Orleans
Wabbits
Blue Jay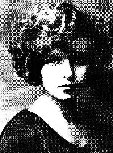 Joined: 14 Nov 2007
Gender: Female
Posts: 91
Location: Through a briar patch, under the front porch...