What are your technology peeves?
Mountain Goat
Veteran


Joined: 13 May 2019
Age: 47
Gender: Male
Posts: 3,330
Location: Wales, UK.
blackomen wrote:
Mountain Goat wrote:
I am not keen on the idea of AI. Clever to make them but to me it seems stupid. We have plenty of human minds, and humans, even if they can be out for their own ends... One has an idea what to expect. With an AI no one knows what to expect.
Low level AI (not general AI) is already in our everyday lives. For example, the Netflix rexommendation algorithm. If we were to replace that with humans... How would you like to wait 5 minutes for your Netflix recommendations to be manually calculated by a person in India every time rather than the current 0.5 or so seconds?
I'm not sure how netflix works or what it does as I have never used it.

_________________
Awaiting assessment.
Noca
Veteran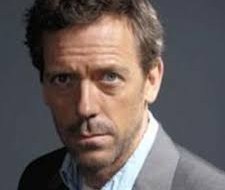 Joined: 9 May 2015
Gender: Male
Posts: 3,433
Location: Canada
Copy pasting on a smartphone makes me wanna throw my phone across the room.

_________________
The top gets higher the more that I climb...

Your neurodiverse score: 150 of 200
Your neurotypical score: 51 of 200

officially diagnosed with Asperger's as of 09/11/15

Reassessed 04/11/16
DSM-V: ASD level 2 with Social Communication Severity: level 2, Restrictive Repetitve Behaviour: level 2

ADOS-2 classification: Autism
shortfatbalduglyman
Veteran


Joined: 4 Mar 2017
Age: 35
Gender: Male
Posts: 6,533

Lil dipshits expect you to have the latest greatest gadget to be constantly in contact with them


Amy Lee scheel b***h , former precious Lil "friend", more than once, had the nerve to phone call me , while I was on the toilet and she was on the other side of the the door


s**t I should not have to have a phone for that purpose




JustFoundHere
Veteran


Joined: 13 Jan 2018
Age: 56
Gender: Male
Posts: 584
Location: California
shortfatbalduglyman
Veteran


Joined: 4 Mar 2017
Age: 35
Gender: Male
Posts: 6,533

Some job interviewers require that applicants take video calls or $$$ methods of interaction

If you don't have access to Skype or whatever you can't even interview

But s**t I don't understand because, your appearance is only an essential job function for , actor and model

f**k mister redelings

And then idiots expect you to be next to the internet, phone, and car at all times s**t


For example, b*****s emailed me , at the time that we agreed for a , phone interview. They emailed they were "busy" and reschedule. Unless you are constantly checking the email, (which you should not have to do) , you miss a job




Ass holes talk on the phone too much and too loud and play "music" and too many ass holes
la_fenkis
Veteran


Joined: 21 Jul 2018
Gender: Male
Posts: 4,257
Location: MN
blackomen wrote:
la_fenkis wrote:
That people often seem to equate the existence of a plethora of libraries for a programming language with it being a good language. Example: python.
It's hard to make much headway in some areas of programming without using the most dominant languages in use for the specific case. Try doing data science without Python or R. Or Android programming without java. Not gonna be a smooth ride, and not conducive to collaborating with other programmers.
I don't dispute that a number of libraries exist for python which contain facilities for doing data science, as well as many other tasks, which enable a programmer to do those things without reinventing the wheel. I would complain however that any of it was written in python in the first place. In my experience a lot of people write code in python simply because it's familiar to them (often being one of the first languages people are taught) and not because it has any discernible advantages over other languages. On the contrary it has concrete and often serious disadvantages. The plethora of available libraries seems to be one of the only real arguments in its favor, and a fairly flimsy one at that since it would seem to amount to a sunk cost fallacy.
That a programmer largely uses Java to produce for android is a different matter, of course there's Kotlin too. But then, people often learn functional languages after imperative and object-oriented languages, if at all. And there's so much resistance to them despite their elegance.