Can A.I. translate language?
Page 1 of 1 [ 4 posts ]
ironpony
Veteran


Joined: 3 Nov 2015
Age: 36
Posts: 2,192
Location: canada
I like to watch a lot of foreign films, not in English, but some of them do not have English subtitles, so I try to translate the movies on my own, using apps, but it all comes out in a bunch of gibberish English that makes no sense. I notice that google translate can translate languages really good, and it makes sense in the end. But this is only for written language.

When it comes to hearing spoken language and trying to translate that it all comes out as gibberish in English. So I thinking maybe the apps are just not smart enough compared to google translate. But are there apps out there that can translate a movie, even if it cannot do it 100%, are there any that can translate about maybe 70% even, just to get the jist of it, so to speak?
Mike_T
Butterfly


Joined: 11 Dec 2020
Age: 52
Gender: Male
Posts: 11
Location: Texas
Google is by far and away the leader in language translation and machine learning.
They offer their Media Translation API as a toolset to build an audio translation program for over 100 languages

https://cloud.google.com/media-translation

Someone much more knowledgeable than I has probably written apps for real-time audio translation using their APIs
Fenn
Butterfly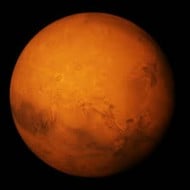 Joined: 1 Sep 2014
Gender: Male
Posts: 17
Location: Pennsylvania
Question: Can A.I. translate language?
Answer: Yes.

The specific case you are using there are two options - you could use "speech to text" to convert the sound track to written foreign language (for example French Text), then use something like "google translate" to translate the French Text to English Text. I am not sure if you would like the results. It may take more time.

You may be able to use the foreign language sub titles and "scrape" or "rip" these from the DVD, again giving you French Text - which you could then translate.

A good smart phone or tablet may have what you need already built in.

Another thing you could consider is there are websites with transcriptions of films. Basically they have already done the "speech to text" for you. I recently read the entire script for the Deadpool movie online. Same for Antman. For example, if the movies you like are popular Anime someone may have posted a Japanese-to-English translation for you if you search.

_________________
ADHD-I(diagnosed) ASD-HF(undiagnosed - maybe)
ironpony
Veteran


Joined: 3 Nov 2015
Age: 36
Posts: 2,192
Location: canada