kokopelli
Veteran


Joined: 27 Nov 2017
Gender: Male
Posts: 3,528
Location: amid the sunlight and the dust and the wind
One thing that I like is one time passwords using skey. This works for logging onto computers, but not web sites.

Each password consists of six short words and once used are not reused again.

For example, the following could be ten sets of passwords (not including the line numbers and the colons) starting from the bottom and working your way up:

91: RAIL LUCY TROT BABE LOOK VERB
92: LACK GUNK INK POT TAP MOS
93: LEER CARE KNOT ANDY TOLD HOOF
94: SIN AWK FAWN RARE BY SITE
95: CHEN GENE CHUB BAN SUE YALE
96: AD BEAT ACTS JAVA REID GULL
97: COON HOSE DUNK WISH IT BETH
98: LEND WALE FEAR TRAM GEAR OFF
99: TEN BOCK BAT SANE BOMB BUCK
100: BOCK HAUL GAGE TIM SHUT AM

So if you use "SIN AWK FAWN RARE BY SITE" for one password, then the next time on the same account on the same machine, you would use "LEER CARE KNOT ANDY TOLD HOOF". Also, you would have different sets of passwords for different machines.
Fenn
Veteran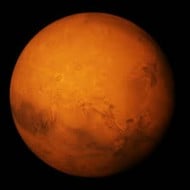 Joined: 1 Sep 2014
Gender: Male
Posts: 1,965
Location: Pennsylvania
Google diceware

and get a password-safe / password-keyring app for your smartphone or desktop/laptop.

I use keepass - there are versions of keepass for iphone, android, Windows and Mac and Linux.
Pick one and use it.

Another trick is to go to google or bing and search for any topic that interests you, use the "news" feature.
Then pick three words at random from one of the news articles
capitalize one letter at random of each word (not always the first letter)
Pick a random character from the top of the keyboard (above the digits).
pick a random digit if you are not good at random you can use on-line random number generator (also some calculators have a random number feature - iPhone calculator does, but you have to look for it).
seperate each word from the next with the random character and the random digit (pick a second character and digit to separate the second and third word)

Another thing to consider: avoid characters that are hard to distinguish when you look at them: zero (0) and capital-O, the digit 1 and the lowercase-L and the uppercase-i - if you have to write your password on paper, or even in a password-safe / password-keyring it may be easy to mistake one character for another when you next read it.

some special characters may not be allowed in some password systems. If you get an error pick another character.

If there is real money tied to your password - like your bank or paypal - don't ever save it in your browser. Only save it in your encrypted password-safe / password-keyring password.

If you use a password-safe / password-keyring you will need a "master password".
make sure it has something to do with THE MOST IMPORTANT thing in your life right now - something you can never forget (but that others cannot guess).

_________________
ADHD-I(diagnosed) ASD-HF(undiagnosed - maybe)
RDOS scores - Aspie score 131/200 - neurotypical score 69/200 - very likely Aspie
Fenn
Veteran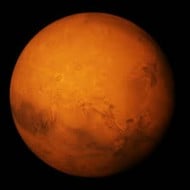 Joined: 1 Sep 2014
Gender: Male
Posts: 1,965
Location: Pennsylvania