I didn't understand the plot to Once Upon A Time in America.
Page 1 of 1 [ 5 posts ]
ironpony
Velociraptor


Joined: 3 Nov 2015
Age: 35
Posts: 443
Location: canada
After seeing it, I feel that the movie kind of jumps ahead in parts of the plot, that left me asking questions.


SPOILERS


1. What was the point of the plot involving Treat Williams character and the police chief? I don't get who this character is, or what this subplot has to do with the main plot. The plot fo the movie is the friendship between the two main characters, so does this subplot really effect anything else in the story?

2. Why is that Noodles decided to all of a sudden rape Deborah? He seemed to really have feelings for her, and did not want it to be anger/power thing, so what all of a sudden made him snap like that, if he really actually did like her?

3. Why aren't we ever shown Max's false death? Apparently he is burned alive in a car, during a police arrest gone wrong, but it was faked. But we never see anything of this. It's only explained in dialogue years afterwards. It's explained that noodles witnessed it and was crying. Wouldn't that be an important character moment to show, rather than skipping over it and only explaining it in dialogue years later?

4. How did Max know about the briefcase when he asked about it?

5. Why did Max choose Deborah to be his gf after he faked his death? Was it his way of getting Noodles to come back to find him eventually, or did he choose Deborah for other reasons?

6. Why didn't they take more time to develop the relationship between Eve and Noodles? First Noodles looses Deborah, but then all of a sudden there is this new woman, Eve, and apparently they try to give her some character development, even though she was hardly on screen to have it really.

Maybe it's cause I had to watch the movie over two days cause of the length and my work schedule, but was it not strangely paced, especially since parts of it are told in dialogue 30 years later, and not shown?
Fnord
Veteran


Joined: 6 May 2008
Gender: Male
Posts: 40,605
Location: Stendec
 The Plot, Explained In Greater Detail 

Isn't it enough to see that a movie is enjoyable without having to analyze the content of every video frame?

_________________
 

"I must acknowledge, once and for all, that the
purpose of diplomacy is to prolong a crisis."
— Leonard Nimoy as Mr. Spock, in the Star Trek
episode "The Mark of Gideon" (ep. 3-16, 1969)
ironpony
Velociraptor


Joined: 3 Nov 2015
Age: 35
Posts: 443
Location: canada
Guy Incognito
Yellow-bellied Woodpecker

Joined: 10 Sep 2019
Age: 39
Posts: 51
Location: Washington, DC
My least favorite Sergio Leone film. What version did you watch? There are a couple different cuts, and they cut some significant plot points in the theatrical release. The Scorcese cut is probably the best, and times just under 4 hours.

Have you see Duck, you Sucker? They trimmed out exposition for timing on the US cut and it left me with many questions.

I was equally as confused by the plot of The Last Jedi. Accusations of misogyny aside, it really was a horrible film with an unnecessary subplot.
Sweetleaf
Veteran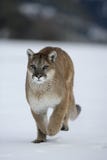 Joined: 6 Jan 2011
Gender: Female
Posts: 30,482
Location: Somewhere in Colorado