Page 1 of 1 [ 7 posts ]
oharris1997
Tufted Titmouse

Joined: 25 Jun 2015
Age: 23
Posts: 37
Location: Buckinghamshire, England
GiantHockeyFan
Veteran


Joined: 18 Jun 2012
Age: 38
Gender: Male
Posts: 3,293

Campin_Cat
Veteran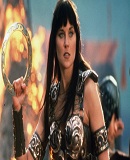 Joined: 6 May 2014
Age: 59
Gender: Female
Posts: 25,953
Location: Baltimore, Maryland, U.S.A.
Yeah, I'm a huge fan, and started this thread:

http://wrongplanet.net/forums/viewtopic.php?t=263249

It's really fun, and we love playing it.

I really love Sheldon----all the characters, really----but, I can't TOTALLY relate, cuz I'm one of those seemingly rare social Aspies, and I think I've got the social conventions down, pretty good.

I was just thinking, last night, as I watched several re-runs, for the MILLIONTH time, that, really, all the characters have some Aspie traits----Leonard with his lactose intolerance / Asthma (I know NTs can have these, but it seems common among Aspies, as well), and his being sensitive, enough, to cry at stuff; Raj's problem with talking to girls, might be a neurological thing; Howard's obsession with stuff (really, all the guys).....

As for the girls..... Penny might have ADHD----she can't stay interested in something long-enough, to have a passion ("special interest"); Bernadette, being an extreme competitor; and Amy, just being "weird", in general.

I know all these things aren't actually "Aspie things"----I just meant that they all, definitely, have things to which I can relate.





_________________
White female; age 59; diagnosed Aspie.
I use caps for emphasis----I'm NOT angry or shouting. I use caps like others use italics, underline, or bold.
"What we know is a drop; what we don't know, is an ocean." (Sir Isaac Newton)
AspieUtah
Veteran



Joined: 20 Jun 2014
Age: 58
Gender: Male
Posts: 6,118
Location: Brigham City, Utah
I enjoy it. But, as with all sit-coms, it is difficult to develop much of the characters in 22:30 minutes. As a result, some actors walk through the episodes tossing zingers with little reason. Still, it is probably one of the better produced series today.
BirdInFlight
Veteran


Joined: 8 Jun 2013
Age: 59
Gender: Female
Posts: 4,501
Location: If not here, then where?
I love this show, but oddly enough there are only a few things about Sheldon that I relate to; for the most part he's the opposite of me. I love him and all the characters though. The show is great, very, very funny.

_________________
~ ~ ~

If you have a problem with something I post, something I believe, something I do or say, something in my sig, or something I am stupid enough to share that I'm struggling with and being caused pain by -- TELL ME TO MY FACE so that I can defend myself, instead of see you make a mockery of or a dig about it later.

On the other hand, friends will never need an explanation, and enemies bent on disliking me will never accept one.

ASD Level 1, PTSD. Plus anxiety with panic attacks, mild sub-clinical situational depression -- and a massive case of sheer freakin' BURNOUT.

~ ~ ~
oharris1997
Tufted Titmouse

Joined: 25 Jun 2015
Age: 23
Posts: 37
Location: Buckinghamshire, England
Ahh I watch the 8 different series over and over so I have quite a good character profile for each one. It is true that most character do display signs of asd. Has anyone noticed how all the characters (apart from penny) wear exactly the same clothes but in different colours? That it itself is a trait of asd. I am with Sheldon for his love of routine, lack of understanding of irony and sarcasm, clothing preferences and lack of social skills and love of control!

_________________
NT score - 29 out of 200
Aspie score - 170 out of 200
Aspie confirmed
TheNameless
Blue Jay

Joined: 24 Jun 2015
Gender: Female
Posts: 91