Special Opportunities Irritate Me
Page 1 of 1 [ 7 posts ]
Lemonade
Hummingbird


Joined: 26 May 2013
Age: 23
Gender: Male
Posts: 20

Hello, I'm a media college student, 17, with Aspergers. I am currently at the end of my first year of my three year extended Btec Diploma, and in the last few weeks teachers have bombarded me with leaflets advertising opportunities for students on the autistic spectrum and its starting to annoy me. Basically I was recently fished out of class (even though I was clearly in the middle of work) to have my course tutor who I have known for the last 8 months who is suddenly giving me this really dirty look, show me a website called CreativeArtForAutism.co.uk (or something like that), and she patronizingly showed me everything on the website and all of the details for this competition that they're doing. Basically its just some random thing to do with digital animation which I wasn't even interested in (I am an animation enthusiast but flash/cgi animation isn't exactly my speciallity), and when she had finally showed me everything that I quite frankly didn't need to know as it was pretty much just obvious stuff about guidlines etc. I, pretty bored at this point, simply said 'I think not' and she gave me this really shocked and bewildered expression as if I had pressed a big red button that said 'if you push this button you're retarded' and was she just like 'are you sure?', as if I really ahd no choice but to take an interest in it.

Another example of this kind of thing is later when I was discussing the brief for this project with my fellow group members (who by the way are NTs who I get on really well with), and all of a sudden this teacher who I'd never even met before just barged in and told me, out loud as I may add, about a meeting where students on the autistic spectrum would discuss tips on how to deal with school etc, which I promptly said no to. Also may I add that the teacher just talking about my autism out loud in front of five students is something which I'm not comfortable with, its as if I had to be reminded that I wasn't supposed to fit in whenever I would make any effort to interact with other people! I've also recieved 10 or so emails over the past three weeks for a whole bunch of events and opportunities for people with autism, I've spoken to support workers about this and they simply suggested that this would be an opportunity to use my autism to my advantage, when frankly I don't need to! Its really getting annoying the way teachers are always interrupting me during work to remind me that I require special treatment and that I have so many things to get on with that I just don't need this. I know it's a bit of a silly thing to say, but it feels like reverse descrimination!
Lucywlf
Velociraptor



Joined: 22 Jun 2011
Gender: Female
Posts: 456

GregCav
Veteran


Joined: 16 Apr 2013
Age: 53
Gender: Male
Posts: 753
Location: Australia
I feel your pain. That is insulting at best.

I have an idea though. While NT's realy struggle with understanding a "different" point of view (we live the experience so we can come to gain an insight).

I would recomend speeking with the chancellor (or whatever they're called), suggest making these things available as per every other activity within the schools influence. That is, notices on boards and caffaterias. Not in your face per person invites, which is insulting and demeaning.

Tell them that you area functioning member of society, perfectly capable of doing collage, and therefor perfectly capable of reading notice boards and deciding for yourself what your needs are.

I'm serious, bring this nonsence to the notice of the head of the school. He/She may not be aware of just what's happening via the teachers.
Cornflake
Forum Moderator


Joined: 30 Oct 2010
Gender: Male
Posts: 46,969
Location: Over there
RichardJ
Veteran



Joined: 19 Jul 2013
Age: 19
Gender: Male
Posts: 543
Location: USA
coffeebean
Veteran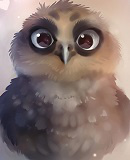 Joined: 2 Oct 2013
Age: 28
Gender: Female
Posts: 769
Location: MN, US
steve30
Toucan


Joined: 16 Feb 2007
Age: 28
Gender: Male
Posts: 291
Location: Rotherham