Do you experience any of these? -> Hypogonadism in Autism
Page 1 of 1 [ 6 posts ]
Samarda
Raven



Joined: 9 Aug 2011
Age: 25
Gender: Male
Posts: 111

This poll is for males only :
If so this will prove that autistic's have an optimal lower testosterone level in males , not higher pre-natal testosterone as Simon Baron-Cohen claims the founder of the extreme male brain theory.
It will explain why males score lower on visual-spatial ability and visual-motor tasks on performance IQ sections.

Effects of low testosterone in men may include: (not all are present in any single individual)

Poor libido (Low sexual desire)
Fatigue (medical) always tired
Muscle loss/atrophy
Erectile Dysfunction
Increasing abdominal fat
Glucose intolerance (early diabetes)
High Cholesterol/Lipid
Poor sleep
Difficulty concentrating
Memory Loss-difficulty in choosing words in language
Shyness
Depression
Anxiety
Psychological and relationship problems
Gynecomastia
Hot flashes
Decrease in growth of, or loss of, beard and body hair
Loss of bone mass (osteoporosis) [3]
Irritability
Infertility
Shrinking of the testicles
Decrease in firmness of testicles
Frequent urination (polyuria) without infection; waking at night to urinate
Achy muscles
Liquid stools
Night sweats
Dry skin and/or cracking nails
Last edited by Samarda on 08 Oct 2011, 11:28 am, edited 1 time in total.
CosmicRuss
Veteran


Joined: 30 Apr 2010
Age: 154
Gender: Male
Posts: 6,103
Location: Location:Location
nick007
Veteran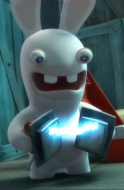 Joined: 4 May 2010
Age: 37
Gender: Male
Posts: 22,750
Location: was Louisiana but now Vermont
I have about 8 of em but I think that's related to psychological/mental/mind issues NOT testosterone. I was an antiandrogen/chemical-castration med(they reduce testosterone) for a while to lower my sex-drive & I didn't notice any increase in those symptoms except for Poor Libido, Erectile Dysfunction, possible Gynecomastia, & possible Decrease in body hair; & I was less irritable & felt better emotionally/mentally than I did before I started it so I don't think testosterone is related to autism

_________________

But I don't want to go among mad people, Alice remarked.
Oh, you can't help that, said the Cat: we're all mad here. I'm mad. You're mad.
How do you know I'm mad? said Alice.
You must be, said the Cat, or you wouldn't have come here.
Apple_in_my_Eye
Veteran


Joined: 7 May 2008
Age: 51
Gender: Male
Posts: 4,527
Location: in my brain
I think Baron-Cohen's idea is about pre-natal hormone levels. That is, that there are windows of time during gestation where a fetus is (naturally) exposed to hormone bursts, which causes rewiring of the fetal brain. But once that window of time is gone hormone levels have no further affect on that wiring.

Not diagnosed, but FWIW in my 20's I had an endocrine work up done, and my testosterone level was 1043 on a scale of 300-1100 (can't remember the units). Nonetheless, I was still introverted, irritable, and depressed. Personally, I think the standard model about testosterone increasing confidence and reducing depression is nonsense.
MossStirling
Emu Egg



Joined: 11 Jun 2013
Gender: Male
Posts: 2

Maybe high fetal testosterone predisposes the child to lower levels of production after birth - a sort of mal-calibration leading to abnormal production thereafter?

I am far better in mood and apparent (i.e. I am told by others) confidence after hard-exercise!

Any stats available for hypogonadism in autistic males anyone?

Why is this comment box telling me I have misspelt fetal?
sonofghandi
Veteran


Joined: 17 Apr 2007
Age: 41
Gender: Male
Posts: 4,672
Location: Cleveland, OH (and not the nice part)
8 of these fit me:
Fatigue (medical) always tired
Poor sleep
Difficulty concentrating
Memory Loss-difficulty in choosing words in language
Shyness
Depression
Anxiety
Irritability
and I guess relationship problems, but that kind of goes for everyone

but some are the exact opposite:
Poor libido (Low sexual desire)
- I am almost always in the mood
Increasing abdominal fat
- I have difficulty keeping weight on. I am now on a 5500 calories a day diet
High Cholesterol/Lipid
- I have severe problems with low blood pressure and low cholesterol
Decrease in growth of, or loss of, beard and body hair
- I wish this was the case! I am tired of having to get a haircut every 10 days or so, and I have simply given up on shaving altogether
Dry skin and/or cracking nails
- I have cracking nails, but my skin is so oily and greasy that it soaks through my undershirt most days (and I'm not talking about sweat).

_________________
"The surest way to corrupt a youth is to instruct him to hold in higher esteem those who think alike than those who think differently" -Nietzsche