Things that make you lose your job?
AspiePrincess611
Blue Jay

Joined: 5 Jun 2019
Gender: Female
Posts: 97
Location: Malfoy Manor
I have worked so many places since 2002 I can't even remember them all or exactly when I worked there. The longest I have ever had a job is 4 years. I have been "laid off" 6 times since 2009. I have hated most of the jobs I have had for one reason or another. Most of them have been extremely boring to me. Some of the jobs have been retail jobs, and I was fired from some of those because I refuse to take abuse or be disrespected by customers and will become angry. Another problem is this. As an Aspie, I do not like to change my planned routine. Many jobs act like working late or working overtime is expected, and this does not sit well with me. Nor does the idea of "professional development"- having to take time outside of work to learn work things, which to me are very boring. I also have trouble when jobs are unclear in what they expect from me, or expect me to come up with new ideas, which baffles me. I also need to write things down step by step when they are new and non-routine, so jobs not giving me the chance to do this has also been a problem. A few jobs simply required skills that I don't have.
Angel 6
Tufted Titmouse

Joined: 29 Nov 2018
Age: 29
Gender: Female
Posts: 43

I work as a mortician's assistant and am only too aware that nearly any mistake could cost me the job. There's a lot to it and as we're dealing with the deceased, mistakes can't really be allowed to happen.

In the past I have made mistakes but never serious ones. I've forgotten to remove jewellery for the family members and we had to get the body back on the slab to retrieve that and another time I lost the clothing that was brought in for a deceased man. Both times my boss went crazy, like got really nasty!

I have since joined with a different practice now and am happily employed with a boss who is a little more understanding. I no longer make those mistakes either

AspiePrincess611
Blue Jay

Joined: 5 Jun 2019
Gender: Female
Posts: 97
Location: Malfoy Manor
Ok so after my last layoff (of the 6 I have had in the past 10 years), some family members suggested that I go back to college and become a science teacher (middle or high school). I can't find a job I like related to my geoscience/geography degree. They are either horribly boring, too far from where I live, or involve physical demands that are too much for me. I enrolled in a MAT (Masters in Teaching) program at the college I went to as an undergrad. I did fantastic with the courses until I had to do a student teaching internship. I think the director of the program has it in for me. The internship was at a school known for being "rough" in terms of behavior issues. No matter what I did, I couldn't get the kids to listen to one word I said. Totally rude. I have Asperger's and also problems with working memory, processing speed, and short-term memory. I had problems remembering all 120 student's names. I was criticized for that. I was not permitted to ask the students to wear name badges. Most of the classes were total chaos all the time. Some of the students snuck out while I was helping others and started causing problems in the hall. I was criticized for that. How can someone with ASD keep track of everything that is happening in a situation like that? I was told I needed to "build relationships" with students, but I am extremely quiet, shy, and introverted (again, on the spectrum). It takes me a long time to build any kind of relationships, and I really don't have many close friends. No one in charge of this internship would make it clear what exactly was expected of me, and I was told that they can't do this because of there being "too many variables". When I tried to remind the mentor teacher and the professors that I had this disability, they refused to make any exceptions. I was removed from my internship and now have to wait a year before I can try again. I also filed a discrimination complaint against the people involved with the university. I still want to be a teacher, but I am trying to get certified without having to go through the internship process again. I will have to see how it goes. I like substitute teaching, that is what I do now. If teaching doesn't work out I'm not sure what I'll do, maybe some kind of clerical work? Anyway this really sucks and it makes me furious that no one wants to do much to help people on the spectrum succeed. There are just so many barriers. And many of us have multiple cognitive, emotional, and physical problems to go along with it.

_________________
"Just an aspie girl, living in an NT world"
nick007
Veteran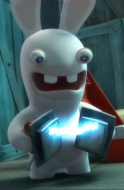 Joined: 4 May 2010
Age: 37
Gender: Male
Posts: 23,026
Location: was Louisiana but now Vermont
Of the 3 jobs I had, I was only fired from one of them. The reason I was fired was because I was out too long for medical reasons. I didn't feel safe doing certain aspects of the job(some which were kinda essential) cuz of a tremor disorder. I tried getting it treated & one of the meds made me feel like I was having a stroke while at work. I went to the doc & was scheduled for tests but nothing was ever confirmed as to why I felt lightheaded & had numbness in my arm. I thought it was the med after abit & quit taking it & felt better but I wanted some time to be sure before returning to work. The docs never told me it was the med or gave any any reasons as to what was going on. After being out for two weeks, I was told I was let go due to company policy. I was also told that they'd take me back if I reapplied but since I didn't feel safe doing certain aspects of the job, I didn't think it was a good idea for me to go back until my tremors were treated some. The doc who was treating my tremors refused to listen to me when I told him I believed I was having side-effects from the med & he insisted I take something else with it instead of changing the med so I quit seeing him & gave up on trying to treat my tremors & I never reapplied at that job.

_________________

But I don't want to go among mad people, Alice remarked.
Oh, you can't help that, said the Cat: we're all mad here. I'm mad. You're mad.
How do you know I'm mad? said Alice.
You must be, said the Cat, or you wouldn't have come here.
shortfatbalduglyman
Veteran


Joined: 4 Mar 2017
Age: 36
Gender: Male
Posts: 7,387

Summer_Twilight
Veteran


Joined: 13 Sep 2011
Age: 38
Gender: Female
Posts: 3,717

Reasons people can get fired

1. People can fire you because they don't like you
2. Some companies often hire employees short-term, under the probationary period, and then find some reason to let you go after that period passed because they don't want to pay for things like benefits. Meanwhile, their friends and families get treated better
3. Reporting unethical behavior to human resources - Say, sexual harassment or constantly lying to you about things like promotions.
4. If you swear at someone
5. If you call someone at work "Stupid" and especially your supervisor
6. If they find you "Gossiping" about the dynamics outside of work
7. If you used to date another employee and they no longer want to date you but there is a growing conflict outside of work
MyNameisNic
Yellow-bellied Woodpecker


Joined: 26 Feb 2020
Gender: Female
Posts: 73
Location: New Orleans, LA
1. Having frequent meltdowns at work
2. Refusing to do things that I thought were immoral (for instance, refusing to "research" current clients' neighbors, family, and friends on Facebook and other social sites to better win over new clients or the other company where I refused to "just hang up" and not listen to the concerns of the people being mistreated at a low-income home my former employer owned... they were later exposed)
3. Almost fired for calling out bosses when they acted against company policy

I just can't keep my opinions to myself, especially if I feel like something is unjust. As for the meltdowns, those are all the time and my current employer thankfully realizes that I can't just make them go away.

_________________
"Be the change you wish to see in the world." -Buddha
"It takes all the running you can do, to keep in the same place. If you want to get somewhere else, you must run at least twice as fast as that!" -Alice in Wonderland
"I know that I know nothing." -Socrates

Diagnosed with ADHD, general anxiety disorder, chronic severe depression. In the process of obtaining an ASD diagnosis.

AQ from Psychology Tools: 45
Wijogr
Tufted Titmouse

Joined: 29 Apr 2018
Gender: Male
Posts: 40
Location: Minnesota
I was recently fired for calling HR for help with a bad employee. I got diagnosed with ASD while working at this job. I was forced into a supervisory role when I was hired for a technical role. After reporting this employee for arguing with me I told HR about my diagnosis and that the new responsibilities of supervising people was too difficult for me and that I want my original job back. The next day I was fired.