Anyone here who has worked in security?
Page 1 of 1 [ 5 posts ]
LiberalJustice
Veteran


Joined: 31 Aug 2009
Gender: Female
Posts: 1,087

As some of you may know, my long-term plan for employment is to become a teacher. However, I am also considering what to do for work during my college years, and I was considering working (at least part-time) as a security guard of some sort. My mother has worked in this arena and recommended that I consider it given that it may help me to figure out whether law enforcement might be a good alternate career path, as I had considered going into that field in my younger years and--according to mom--still have a knack for it. Is there anyone on here who has worked in security and can give me an idea of what it might be like?

Thanks,
LiberalJustice

_________________
"I Would rather be exposed to the inconveniences attending too much liberty than those attending too small a degree of it."
-Thomas Jefferson

Adopted mother to a cat named Charlotte, and grandmother to 3 kittens.
pineapplehead
Raven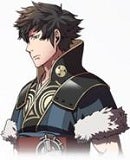 Joined: 15 Jul 2015
Age: 32
Posts: 111
Location: The River Styx
Rudin
Veteran


Joined: 7 Jun 2015
Age: 18
Posts: 1,046
Location: Southern Ontario
I could see patrolling the same building over and over again enjoyable. As long as it's not small. If it was a university or school and you get to be inside the school, I'd enjoy it. I enjoy stuff like that, it gives me time to think about things and I find it relaxing.

If you don't find it exciting it doesn't really matter, you're getting paid for standing around and rarely people do approach you so there's that. I'd take it, as long as it doesn't interfere with my schedule.

_________________
"God may not play dice with the universe, but something strange is going on with prime numbers."

-Paul Erdos

"There are two types of cryptography in this world: cryptography that will stop your kid sister from looking at your files, and cryptography that will stop major governments from reading your files."

-Bruce Schneider
books_and_tea
Butterfly



Joined: 14 Nov 2014
Age: 31
Gender: Female
Posts: 9

jackinblack
Blue Jay

Joined: 24 Aug 2015
Age: 34
Gender: Male
Posts: 79
Location: Prague, CZ
Hi LiberalJustice,

I have worked in Security all my life and I can tell you pros and cons.

One the pro side, when it comes to security guarding, you have a lot of time and solitude, so you can use it creatively to pursue your interests and work on your projects. Other than security guarding, different security jobs will also allow plenty of time where no work is required - after all you mostly get paid for presence. But also, you get paid for observation and here is where a lot of us fit well. You can watch people and always be the first to pick up an odd behaviour and make decision in time. Also, security is about habits, routine and scrupulousness.

On the con side, you also get paid for resolving occasional conflicts, problems, fights and for dealing with difficult people. Many if not most people will react more violent and extreme towards you due to the authority you hold as a security worker. People riot against authority in emotionally difficult situations. If you work in a club or pub, or if you deal with drunk people - you have to have awesome social skills or fighting skills to successfully tame people's anxiety caused by your social numbness.

Now a bit of my personal view: I find it hard to talk with people, very hard. I have done this job and always got paid for my physical skills but never for my social skills. This is not good. Also, the amount of verbal and physical abuse you will take from people, does not do any good to any one. Ask any old bouncer. Not to mention how badly it affects your attitude towards people and the view of them, if you have AS/AU

All the best!