Physical Therapy Assistant Career
Page 1 of 1 [ 5 posts ]
LifeSucks82
Emu Egg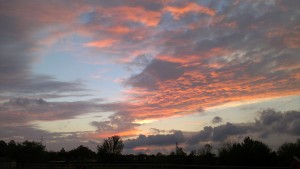 Joined: 3 Apr 2015
Posts: 1
Location: In hell
I'm looking into going back to school at the age of 33 for a career as a PTA or physical therapist assistant. It requires a 2 year AS degree and the wait for acceptance into the program is often long due to high competition, and the program itself is very demanding. It however, has high 'entry level' pay and job satisfaction among graduates. I'm going to meet with a rep at my local community college soon to get their suggestions.

In the meantime does anyone here have any experience in this field or similar? I'm diagnosed with ASD. Some things I have going for me are a high attention to detail, hard worker (when not mentally stressed), physically fit. Some things that concern me regarding this career are strong interactions with patients (ie lots of close personal contact, eye contact, etc), friendly caring demeanor required which I sometimes have and other times struggle with due to discomfort, lack of general interpersonal skills on the level most NT's require of you. I'm also just generally concerned about going back to school and the mental discipline it will take, being able to listen to a teacher without distractions, etc. I was terrible in high school due to the typical ASD stuff, high anxiety, inability to form friendships, etc.

Any thoughts are appreciated.
skydancer
Tufted Titmouse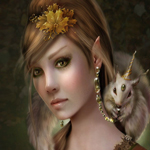 Joined: 6 Sep 2014
Gender: Female
Posts: 26

You should do some volunteer work in several settings. I am a PT & am often torn about how suitable this job is for me. It actually would be perfect except for the state of our healthcare system. As Medicare makes cuts so does private insurance. Then large corporations take over, decrease staffing & up the productivity requirements. Due to our honest & detailed nature as Aspies, these productivity requirements are not really manageable. It is actually heartbreaking that human lives would be placed on an assembly line. Especially since that to make lasting change in our field takes one-on-one care, focus & time.
You will want to take into consideration the area in which you live. If you live in an area that people can afford to pay out of pocket for health care then you will do fine. If your city has been taken over by the large corporations then be careful unless you are able to become a travel therapist. Home health is the main setting that is one-on-one care yet it requires lots of flexibility & you must be able to prioritize well, make lots of calls & complete your own schedule. There are a lot of Type A neurotypicals in this profession that also makes life difficult at times.
On the positive side, there are many jobs available & hope. It is a wonderful & rewarding profession, at times like detective work & perfect for us problem solving Aspies.
You will most likely be better off as a PTA rather than PT as it will decrease some of the craziness & you will have less documentation. You will likely come out ahead not having >$100,000 in student loans. Without all the paperwork you can make better productivity than the PT's. On the down side, you will not be able to be fully independent so it will be important that you can find a PT that you work well with.
j0sh
Veteran


Joined: 18 Nov 2008
Age: 44
Gender: Male
Posts: 1,191
Location: Tampa, Florida
I was thinking about doing physical therapy when I was in high school, and did a 2 month internship the summer between my junior and senior year. Basically all I was allowed to do was replace the sheets on the therapy beds and be present when the therapist worked with patients that didn't mind some kid being around while the therapist did his thing.

It didn't even know I had AS at the time. I didn't find that out until many years later. Without even knowing that I had a disability in the emotional reciprocity department, I learned very quickly that I simply couldn't do the job. The place I interned at was for "Sport and Orthopedic", so I was expecting some injured athletic types. About 90% of the patients were elderly people, dealing with very, very severe pain... pain brought on by the therapist doing his job.

Picture an 80 year old woman crying while you pull on her knee that just got replaced. Things got so emotionally charged, and on a daily basis... many times a day. Emotional reciprocity wasn't even in my vocabulary at the time, but I absolutely knew I didn't have what it took. And I knew I couldn't handle making old people cry every single day.

That's just my experience... maybe you're better equipped to handle it, but seriously consider if you would struggle with some of the crying and trying to comfort people.

Being blunt to help... not to be a jerk about it. I hope it's helpful.
skydancer
Tufted Titmouse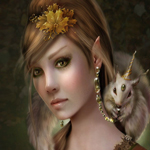 Joined: 6 Sep 2014
Gender: Female
Posts: 26

That is so true about working in an outpatient clinic. Knee replacements are so common in that setting & so very painful for people. There are lots of other settings though and it does depend on your particular strengths & deficits as an Aspie. I think we have a ton to offer to patients affected by neurological conditions young & old. That setting takes a lot more creativity & ability to truly connect & integrate information in a way that comes easy to many Aspies. I wondered how somehow I could identify with the patients that had suffered a traumatic brain injury before I knew I had autism. I think that because we have our own form of difference in our brain from birth that we have had to develop ways to compensate. It gives us both mercy & ability to help others to develop unique compensations that can help them function better.
If you live in a larger city then there are many unique specialties you can potentially move into.
Since the schooling for this profession is demanding you want to make sure that it is one of your Aspie obsessions that you would willingly research medical information related to it for hours on end. If that is the case, then go for it. The education you gain will benefit you & your family. You will always have a job if you need it. There will always be another job waiting if you get bored or don't like the one you have.
Mehabllc
Emu Egg


Joined: 5 Dec 2017
Age: 28
Gender: Male
Posts: 2
Location: Warrington, PA 18976