Page 1 of 1 [ 7 posts ]
Le_Samourai
Deinonychus



Joined: 24 Jun 2007
Age: 36
Gender: Male
Posts: 322

Of all the games that are coming out in 2010, this is one of the games that I'm really excited for. I loved the first two AVP games (And if you never played them, shame on you.

Get off the WP forums and go pick up both of those games. Now.), so I was excited for this game when it was first announced, and I've been following updates on it since. A new trailer for it came out recently, so check it out (I should note that it does have some grisly images, but if you are an avid watcher of any of the Alien or Predator flicks, this should come as no surprise.)

[youtube]http://www.youtube.com/watch?v=W7pBDx45hdk&feature=related[/youtube]

The marine campaign in the first AVP game is one of the scariest, intense experiences I've ever had in a video game, and I hope the new AVP can deliver the same experience.

_________________
"I never lose. Not really."
HAL_9000
Toucan


Joined: 16 Nov 2008
Age: 33
Gender: Male
Posts: 250

Bradleigh
Veteran


Joined: 25 May 2008
Age: 30
Gender: Male
Posts: 6,458
Location: Brisbane, Australia
I am so looking forward to this, well my gamer tag is DuskyPredator, so it is only natureal for me, Halo only has a few chances of being able to stalk a victim and eliminate them from shadows/stealth (a strategy I use online). I really liked being a predator in Concrete Jungle, which was awesome and the Alien campaign was fun in Extinction, so I look forward to those, and I am willing to try more horror shooters, especialy in the style of the movie Aliens.

The clip kind of had a feel simular to Doom 3, which I thought was a cool story, but I was too afraid to finish properly, well atleast there will not being fireball, machine gun, or teleporting demons.

_________________
Through dream I travel, at lantern's call
To consume the flames of a kingdom's fall
PlatedDrake
Veteran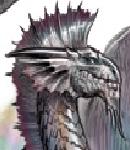 Joined: 25 Aug 2009
Age: 40
Gender: Male
Posts: 1,365
Location: Piedmont Region, NC, USA
Having played both of the previous games (and being scared shitless on the second), i would have to say this game has a lot to live up to. If they use Lance Henrickson's voice, that would be awesome . . . though i do hope it offers something original apart from graphics. Bunch of ravenous alien bugs: been there, done that . . . super advanced humanoid alien thrill seeker: been there, done that . . . lone surviving marine: been there, done that. Giving new weapons can only go so far for each addition.
Followthereaper90
Veteran


Joined: 29 Apr 2008
Age: 31
Gender: Male
Posts: 1,780
Location: finland
EC
Toucan


Joined: 23 Jul 2009
Gender: Male
Posts: 260
Location: Denmark
It looks pretty mediocre, and targeted at a easy demographic - The console players. Making games for the consoles earns more money than for the PCs, and it'll allow you to have your cake and eat it too; afterwards, you can make a half-assed port to the PC and the idiots will pay top buck for a game they think is optimized, and in this case, made by the developers of the original AVP game. Sounsd awesome, right?

I reality, they'll receive a mangled, dead-on-arrival, lackluster moneyscraper version of an already handicapped game. They'll try to convince themselves "Well it's not that bad, they did a good job! They even made the standard 512x512 textures from the xbox look a little better on the PC! See we got a much better version!". Of course, that was the same stuff they said about the PC version of Halo 2, and it thoroughly stank. Very hard to be optimistic about this game.

And the worst thing is, this sad realisation is the kind of thing that keeps a game from growing a significant community
SirLogiC
Deinonychus


Joined: 31 Dec 2007
Age: 38
Gender: Male
Posts: 350

Depends. Mass Effect for PC had the obvious feel of a console game. The over the shoulder view was so damned annoying, they should have made 1st person view possible. Beyond that it played great. FEAR 2 was also good. It even used a console style save system (you couldn't save, the game automatically saved at certain points). In fact I really enjoyed FEAR 2, played it through a few times. Now Silent Hill: Homecoming is an example of a ghastly console port. They didn't even fix the cursor movement resolution (cursor moved in small units, like it would on the console but they disabled auto targeting, making fine aiming nearly impossible).

The Alien V Predator games were good for the completely different play styles for each race. The humans with their fire power and brute force. Aliens with their speed and ability to sneak into everywhere, up the walls, in vents, come up behind and rip face off. Predator for lots of fancy toys, stealth and the dual strength and weakness of their different "visions".

If they capture that feeling and keep that totally different play styles with the tense atmosphere and the feeling something could leap out at you from anywhere it should be ok. If its a console shooter with lots of explosions and predators shooting heads and swarms of aliens it will probably fail.