Page 1 of 1 [ 5 posts ]
elarue
Butterfly


Joined: 16 Feb 2019
Age: 43
Gender: Male
Posts: 9
Location: Minnesota
Sorry if there's already an existing thread on this game (or the Final Fantasy franchise in general), but I couldn't find one using the search field, so I figured I had to start a new one. If there already is one, feel free to point me to it (and let me know how I can search for a thread in the future - I'm still new here!)

But after I played Final Fantasy 13 for the first time, it quickly became my favorite in the series. I especially loved the idea of feeling like you have a calling (which the game calls a "focus") and then how the characters teamed up to beat their fate together and choose their own focus. It's really inspiring at the end when Lightning says, "We live to make the impossible possible - that is our focus!"

Lately I've been feeling like there are certain things I have to do, and even though I won't turn into a Cieth, I feel like I'll turn into something I don't like. Unfortunately, some of the things I feel called to do encounter objections from others, not the least of which is my wife (sometimes very aggressively). Still, the whole game feels like a very powerful metaphor for my life, and I'm willing to bet for others as well.

Thoughts? Any other FF13 fans out there? What do you like most about it, or what do you identify with?
Enigmatic_Oddity
Veteran


Joined: 4 Nov 2005
Age: 35
Gender: Male
Posts: 2,555

I thought the game marked a serious decline in the creative output of the studio. Misguided in direction, showing a complete misunderstanding of the franchise's appeal and a failure to recognise what its audience wanted. The story was nonsense, the characters were unappealing and the world building practically was non existent.

The designers often talked about the complexity of the battle system, and you can see how complex they thought it was, by making the tutorial for it last almost the entire length of the game. But it's like they never played another game before, even within the game's own series, as it struggles to even show the same level of complexity or depth as JRPGs from several generations prior. They spend 30 hours or so giving players a tutorial for a game that mostly plays itself with little intervention from the player required. It's the most dull battle system I've seen in a game of this genre.

And despite automating the combat, which makes up almost the entirety of its gameplay, it doesn't see fit to automate the levelling of your character, as it trounces out a similar system to FFX's Sphere Grid. This leads the player to spend a ridiculous amount of time confirming whether they really would like to spend their experience points on the one and only thing they can spend them on every couple of minutes.

The game feels like it was rushed to release, with the entire game being a single corridor with one exception near the end of the game. It's ironic that it feels that way given how protracted the development time was, but I imagine management eventually got fed up with the developers spinning their wheels and decided to cut their losses.

Even if I personally found the game an incoherent melange of disparate ideas, I'm glad you found a good message to take from the game.
elarue
Butterfly


Joined: 16 Feb 2019
Age: 43
Gender: Male
Posts: 9
Location: Minnesota
Yeah, I've heard all these complaints about 13, and yet for some reason, these things didn't seem to bother me. Yes, the battle system was automated, but it also seemed more fast paced and got me more engaged with the pace of the story than previous games in the franchise did. And the extended tutorial actually made the development of the battle system more story driven than it had been in previous games. I had always been bothered by dropping in a tutorial that basically said to the character "Oh, by the way, you remember how to swing a sword, don't you?" When it was expected that they would - 13 didn't do that.

Anyway, which FF games did you like better?
Enigmatic_Oddity
Veteran


Joined: 4 Nov 2005
Age: 35
Gender: Male
Posts: 2,555

I enjoyed FFVI and XII the most. VI because of its combination of good art, music, and a storyline that was fun and didn't take itself too seriously, despite it being dark at times. It has a few too many characters in its roster, as some just never get much time for development. Its battle system is criticised for being pretty simplistic and unbalanced, which is something I'd agree on, especially in the mid to late game where you have a lot of flexibility. But at the same time I enjoy having that flexibility to build your characters and party.

XII I liked because of its relatively more open world and its battle system. I liked the characters and early story, but the main characters feel badly tacked on, like some committee told the design team they had to include some characters the same age as their player demographic. The story never evolves into anything interesting, though the way it's presented continues to be engaging. It's world building is probably the best in the series, probably partly because it was based on an existing shared universe, and also because the designer generally does a good job with this. Cities and outposts feel alive and lived in, rather than being places for NPCs to stand around and wait for you. The battle system is flexible and tactical, allowing complexity despite continuing to be in realtime. I've never seen it used in anything else other than in Bioware's Dragon Age Origins, which like Final Fantasy diluted it down to something barely recognisable for future entries.

As for a game that touches on the same themes as FFXIII, I'd consider Persona 5 to be the best JRPG of its generation. Like FFXIII, it's about doing what's right and actions in the name of justice, rather than following expectation, societal norms, authority and dogma. It's both story and character driven, with a familiar setting. It portrays some of its villains cartoonishly and occasionally leans towards melodrama, but for the most part it does a good job conveying its themes through naturalistic dialogue between its characters. The battle system is tactical, flexible and challenging. But it's also not the game's only gameplay, with about half of it being simulation based, managing your player character's growth in day to day activities and through interacting with other characters. Neither type of gameplay is subsidiary to the other, and it's that link between seemingly disparate gameplay types that gives the series its unique flavor.
Noca
Veteran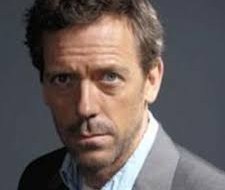 Joined: 9 May 2015
Gender: Male
Posts: 3,892
Location: Canada
Can't stand the battle system of 13, so I stopped playing it 7 or 8 hours in.

_________________
The top gets higher the more that I climb...

Your neurodiverse score: 150 of 200
Your neurotypical score: 51 of 200

officially diagnosed with Asperger's as of 09/11/15

Reassessed 04/11/16
DSM-V: ASD level 2 with Social Communication Severity: level 2, Restrictive Repetitve Behaviour: level 2

ADOS-2 classification: Autism