Portland Holocaust memorial vandalized
Page 1 of 1 [ 8 posts ]
ASPartOfMe
Veteran


Joined: 25 Aug 2013
Age: 64
Gender: Male
Posts: 25,940
Location: Long Island, New York
Swastikas found on Oregon Holocaust Memorial

Quote:

The Oregon Holocaust Memorial in Portland was vandalized over the weekend with Nazi swastikas and other antisemitic messages.

The Portland Police Department says it was notified about the graffiti spray-painted on the memorial early Sunday morning, with similar tags seen on street signs and concrete barriers in the neighborhood.

The vandalism reportedly included the numbers "1488," a symbol popular among neo-Nazis and other white supremacists.

No arrests have been made and there is no suspect information available at this time, Portland officials said in statement. The graffiti has since been removed by maintenance crews, according to The Oregonian.

Portland Mayor Ted Wheeler (D) said the damage was "heartbreaking" and "particularly painful" at the beginning of May, which is Jewish American Heritage Month.

The memorial was dedicated in 2004 and features a stone bench in a circular, cobblestoned area meant to simulate a town square like ones that Jewish families gathered in before being taken to concentration camps during the Holocaust.

The square features everyday objects left behind by victims, including bronzes of shoes, glasses and a suitcase. It also includes giant stone placards detailing a brief history of the genocide and quotes from Holocaust survivors.

At the end of the memorial wall is a soil vault panel, where earth and ash are interred from six Nazi extermination camps. It is inscribed with the names of people who died in the camps, including those who have surviving relatives living in Oregon and Washington.

University of Connecticut student charged with hate crime for painting swastika near Jewish center
Quote:
A student at the University of Connecticut on Thursday was arrested and charged with a hate crime after he allegedly spray-painted a swastika near the UConn Hillel building during the Jewish holiday of Passover.

Kristopher Pieper, 21, was charged with third-degree intimidation based on bias and third-degree criminal mischief, according to UConn police.

The arrest allegedly stems from an incident reported on March 27, when a swastika was found graffitied on the side of the chemistry building directly facing the Jewish campus community center. The antisemitic vandalism occurred on the first day of Passover.

According to an arrest warrant obtained by The Hartford Courant, Pieper was identified through campus security camera footage, wireless internet records and his use of his student access card to enter buildings the night of the incident.

Another swastika and a separate Nazi symbol were spray-painted in a similar paint just three days later. Police believe the incidents are related but Pieper has only been officially accused of the first instance.

Pieper ultimately confessed to drawing the swastika and said he was upset with "certain orthodox Jewish traditions," according to the affidavit.

The student agreed to write an apology letter to the UConn Hillel group, but the 10-page letter included antisemitic tropes and theories, investigators said.

At the time of the vandalism, UConn Hillel said it was the fifth antisemitic incident to have occurred on campus this school year.

That number has since reportedly climbed to seven, including a Jewish student being accosted with antisemitic comments while wearing a Kippah.

Suspect in NY Synagogue Vandalisms Released from Jail Due to Bail Reform
Quote:
The suspected perpetrator behind the recent vandalism of New York synagogues was released from jail on May 2 as a result of the state's bail reform law.

Jordan Burnette, 29, was arrested on May 1 for allegedly breaking the windows of synagogues in the Riverdale area and pouring hand sanitizer on prayer books and then throwing them into the woods. He faces 42 charges of hate-crime related offenses. But the prosecution didn't seek bail for Burnette due to the state's bail reform laws. Under the law, which was first implemented in January 2020 and amended in the following April, nonviolent offenses are not subjected to bail. The prosecution pointed out to the judge that before the law was implemented, they would have sought "substantial bail" for Burnette. However, since there aren't any hate crime exemptions to the bail reform, the prosecution said they wouldn't "violate the law."

The judge, Louis Nock, did set $20,000 bail for Burnette after concluding that "shattering of glass" is a violent felony. Nock's ruling was reversed by Judge Tara Collins, who granted Burnette supervised release.

Burnette was arrested after riding a bicycle against traffic; the bicycle was allegedly stolen from one of the vandalized synagogues. Burnette told reporters after he was arrested, "Jesus is the real messiah. That's all I know. I didn't throw any rocks." His next court appearance is scheduled for May 7.


_________________
Professionally Identified and joined WP August 26, 2013
DSM 5: Autism Spectrum Disorder, DSM IV: Aspergers Moderate Severity.

"My autism is not a superpower. It also isn't some kind of god-forsaken, endless fountain of suffering inflicted on my family. It's just part of who I am as a person". - Sara Luterman
Aspiegaming
Veteran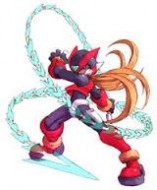 Joined: 11 Sep 2012
Age: 29
Gender: Male
Posts: 1,593
Location: United States of America
salad
Veteran


Joined: 2 Jul 2011
Age: 25
Gender: Male
Posts: 1,226

Tim_Tex
Veteran


Joined: 2 Jul 2004
Age: 41
Gender: Male
Posts: 42,970
Location: Houston, Texas
salad wrote:
I really think its due time we deport all terrorists, Nazis, white supremacists to an island and have them wipe each other out. God damn them.
It's quite possible they are bored white teenagers like the ones who sprayed billboards after Trump won in 2016 or when Le Bron James moved into an all-white neighbourhood. Kind of their 15 min of fame.
CockneyRebel
Veteran


Joined: 17 Jul 2004
Age: 46
Gender: Male
Posts: 104,938
Location: Canada in person, Germany in spirit
salad wrote:
I really think its due time we deport all terrorists, Nazis, white supremacists to an island and have them wipe each other out. God damn them.
And lock them all up in a concentration camp.