Contact averse and lonely.
Page 1 of 1 [ 6 posts ]
JohnOldman
Velociraptor



Joined: 30 Mar 2011
Age: 34
Gender: Male
Posts: 448
Location: Midwest USA (Switzerland is Where the Heart Is)
I have a strong tendency to block any social advance. When I think of talking informally with someone, at best I anticipate boredom. Usually, however, I expect "exquisite awkwardness" on my part, after which I am ridiculed and ignored. In other words, in my psyche sees social interaction as useless at best, but normally just miserable.

Outside of my twisted brain, the reality is that people don't like me because I'm unapproachable. I am only comfortable communicating formally. When people are friendly I act as if nothing happened. (Inside my head I am terrified that it's a trap, and I'm basically disbelieving the whole idea that someone would like to talk to me).

So, the result is that I am starved for human contact. I'm needy. And I hide that fact behind an expression of indifference and emotionlessness.

You'd think that something so irrational would be easy to correct, but it's a self-perpetuating system. Maybe I need to start believing that someone will break the cycle and warm up to this cold person.
cinbad
Deinonychus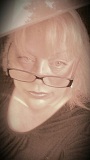 Joined: 13 Aug 2011
Age: 62
Gender: Female
Posts: 377

cinbad
Deinonychus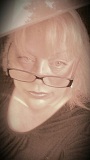 Joined: 13 Aug 2011
Age: 62
Gender: Female
Posts: 377

My ex was like you dear. He had no friends because of it. My deep attraction to him and the obvious way I physically responded to him convinced him I could be trusted to like him. However his deep narcissism, created by the prolonged isolation, convinced him I wasn't worth talking to, only having sex with.

_________________
My whole life has been an exercise in original thinking. While I was looking in vain for the answers in books, I found them within myself.
Mindslave
Veteran


Joined: 14 Nov 2010
Age: 32
Gender: Male
Posts: 2,034
Location: Where the wild things wish they were
I was like this for a while, but I'm not so much anymore. However, the less I go out, the more I act in the manner you describe. The more I go and do things, the more my confidence builds up (and when I say do things, I can mean simply walking around the mall with me, myself and I, not necessarily out with another person) and the less afraid I am of others. I know you might think that with me it's a little bit different, and although it is in some ways, overall it's not. As for someone coming to break it up, as long as you remain unapproachable, it won't happen. I realize looking back that there were people that tried to break the cycle, many people, but I wouldn't allow them to do it, and I burned many bridges along the way. I didn't realize any of this at the time. It's not easy to do, but if you can figure out exactly what it is you are scared of, then maybe you can address that. I concluded at one point that I didn't know what I was scared of, so I went out and did whatever and flew by the seat of my pants, and it worked. Do I have a lot of friends? No. But I never wanted a lot of friends, because I'm not an extremely social person, and in many ways that explains why I'm not very social, because deep down I know that if I am, I'll get something I don't actually want, and that's a lot of friends. It's happened before, and I was uncomfortable.
AtticusKane
Toucan

Joined: 22 Aug 2011
Age: 30
Gender: Male
Posts: 271
Location: The American Empire
Yea, it's exactly like mindslave says. I had a miserable time in high school because I thought like you that a friendly approach MUST be some kind of disguised mockery or insult. But the more I put myself in awkward situations and new uncomfortable experiences, the more I realized, these people aren't trying to trap me. I just didn't know how "normal" interacted with each other. But I found I could teach myself how to be approachable, and how to add on the little social niceties that most people need. Of course I think it's all very silly but, whatever. Not to say you should fake it - but one thing I've learned - awesome people don't mind randomness or strange interests or general weirdness. The more I let my guard down and refused to care if someone didnt like me, the more people liked me.......... It can be awkward of course. Many times people were put off by my general awkwardness and tendency to not come up with anything to say just for the sake of talking. But get me into a real conversation, BIG talk as opposed to small, and wouldn't you know people started appreciating all those eccentricities as endearing? Here's hoping this helps

chrissyrun
Veteran



Joined: 23 Oct 2010
Age: 27
Gender: Female
Posts: 13,788
Location: Hell :)
I go back and forth....one minute I am starved for attention, the next I hate EVERY SINGLE LAST PERSON and could say "screw you world"......but I sometimes walk in the former shoes.

_________________
Go die in a ditch if you're a b*tch, if you're a jerk, go to work, if you're just mean, flee the scene, and if you're rude, go ahead and intrude because you're probably just like me.