I hate being made to do everything online
Page 1 of 1 [ 8 posts ]
Joe90
Veteran


Joined: 23 Feb 2010
Gender: Female
Posts: 23,732
Location: UK
Whenever I go anywhere to book anything, I'm always dismissed with "you need to go online". What happened to human social interaction? When I'm booking something I'm not sure about, like a vacation or something, I need to discuss as I'm doing it. I get confused online because there's no-one there to help if you make a mistake. Also I'm a sucker for falling for scams that plague the internet, and I don't like giving my card details online. It's just not safe these days with all these hackers that seem to break into your account so easily. It's just added stress.

I hate the way the world is becoming. I hate the internet taking over. And people wonder why they get hackers and spammers stealing their money. And it's only going to get worse.
_________________
Female
Aged 32
Diagnosed with ADHD
Have Anxiety Disorder
Diagnosed with mild ASD but I don't identify as autistic
Caz72
Veteran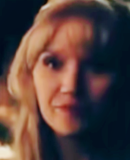 Joined: 20 Feb 2013
Age: 50
Gender: Female
Posts: 706
Location: England
me too i have some dyslexia difficulties so it makes things difficult and i tend to fall for scams online too.my hubby has to keep checking to make sure my spam filters are functioning and that im not opening anything spam messages

i dont really know how to use my own phone properly only the basics and i use my hubbys laptop to go on this site --which my hubby signed me up for just so i can talk to other autistic people when i get fed up with the nts

_________________
Have diagnosis of autism.
Have a neurotypical son.
shortfatbalduglyman
Veteran


Joined: 4 Mar 2017
Age: 38
Gender: Male
Posts: 8,733

Being made to do something online could be (socioeconomic discrimination) because not everyone has internet access

Especially since Covid, school and work have to be done online

Especially between March 2020 and March 2021, the public library (near my Pigpen) was closed, so nobody could access the internet online

Having said that I prefer to do almost everything online because it is easier. You don't have to keep asking and answering questions
Twilightprincess
Veteran


Joined: 28 Sep 2016
Age: 38
Gender: Female
Posts: 7,981

I love being able to do stuff online. Buying stuff in person makes me anxious and there's always a much bigger selection online. I can also shop while I'm in my PJs and in bed. It's great.

_________________
"I don't know half of you half as well as I should like; and I like less than half of you half as well as you deserve." Lord of the Rings
kraftiekortie
Veteran


Joined: 4 Feb 2014
Gender: Male
Posts: 84,138
Location: Queens, NYC
Fireblossom
Veteran


Joined: 18 Jan 2017
Gender: Female
Posts: 3,368

I think I can relate. While it's great to be able to do easy stuff that needs to be done frequently, like paying the bills, online without having to go to the bank and wait in line, it becomes a problem when I run in to a problem and then need to first figure out where and how I can get help and then actually wait for the help, it can be really annoying and anxiety causing. This is why I prefer to do new things in person the first time I need to do them if at all possible, or have some family member with me if I do them online.
Joe90
Veteran


Joined: 23 Feb 2010
Gender: Female
Posts: 23,732
Location: UK
All of my bills and rent is direct debit so I don't need to use a computer or go to the bank to pay them. It just automatically gets paid each month without me having to think about it.

The only thing I use the internet for is to chat and update myself with social information on WP and Facebook and email and messenger, entertain myself on YouTube, check the weather, Google stuff, download music, and listen to audiobooks.

Otherwise, I prefer to do everything else in person, even though I hate the general public and noise I still rather not have my life overrun by the internet. I like to use my brain instead of getting a computer to think for me.
_________________
Female
Aged 32
Diagnosed with ADHD
Have Anxiety Disorder
Diagnosed with mild ASD but I don't identify as autistic
ThisTimelessMoment
Toucan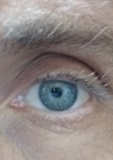 Joined: 15 Apr 2021
Age: 49
Gender: Male
Posts: 271
Location: South Africa
Online is great for a lot of things and absolutely lousy for others.

I also hate not being able to speak to a human when I need more information. That said I'm often not great on phone calls either.
I do find a lot of websites are just too busy. My mind can't process all the information to sort out what the important bits are. Makes me worry about clicking on the wrong link.

_________________
Ever onwards and upwards!