Selling car on Craigslist
Page 1 of 1 [ 4 posts ]
BeaArthur
Veteran


Joined: 11 Aug 2015
Posts: 4,922

So, I have listed a used car on Craigslist. Does anyone have experience selling an auto there? (I have sold small household items successfully but never something in the thousands of dollars.)

In the "safety" hints, Craigslist tells you not to accept a certified or cashier's check, since they can be forged easily enough, and the bank will hold you responsible. So what are you supposed to do? Get cash?

Also, what's the protocol around letting the individual take a test drive? Do they leave something as collateral? How do you know they are ever coming back! Should I photocopy their driver's license? Should one of us go with them, and one remain behind?

Where's a good place to meet them? I don't want them coming to my house. I thought maybe in front of our bank, since a bank will have security cameras.

Grateful for any advice.

_________________
Gone.
Noca
Veteran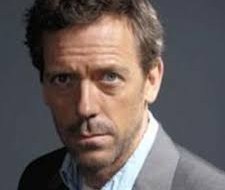 Joined: 9 May 2015
Gender: Male
Posts: 3,577
Location: Canada
Why would you let them take the car on a test drive without you in the car? Meeting in front of a building with working security cameras is probably a good idea. No idea about the payment though. I'd check thejr drivers license and make sure your insurance company covers other drivers besides yourself. Don't count on their policy.

_________________
The top gets higher the more that I climb...

Your neurodiverse score: 150 of 200
Your neurotypical score: 51 of 200

officially diagnosed with Asperger's as of 09/11/15

Reassessed 04/11/16
DSM-V: ASD level 2 with Social Communication Severity: level 2, Restrictive Repetitve Behaviour: level 2

ADOS-2 classification: Autism
BeaArthur
Veteran


Joined: 11 Aug 2015
Posts: 4,922

Thank you, Noca.

We actually sold the car in about 16 hours after posting on Craigslist. The guy did get us to drop the price but we aren't too worried about that. He paid in cash, and we had our bank test the bills before finalizing the deal. I like doing this kind of thing in the area of a bank, we were also able to make a photocopy at no expense. (We have substantial business with this bank.) I did write down his driver's license number before he and hubby drove it.

I would sell a car this way again. I like doing business on Craigslist, it's fast and free, and of the 5 or 6 times I have used it, I've had no problems.

_________________
Gone.
drlaugh
Veteran


Joined: 28 Dec 2015
Posts: 3,360

Great report.

I didn't think of Craugs list.
Last month we went to Walmart and got a For Sale sign.
We put it in the car window.
The next day we sold the car for cash.

Next time we will take your wise solution - have my bank test the bills.
The cash was used with no problem, but you never know. Thanks for sharing the complete process.


_________________
Still too old to know it all