Anyone really not mind if they die from covid?
The_Znof
Veteran


Joined: 14 Sep 2011
Age: 52
Gender: Non-binary
Posts: 1,077
Location: Vancouver Canada
theprisoner
Veteran


Joined: 9 Jan 2021
Age: 34
Gender: Male
Posts: 4,431
Location: Britain
Hell no. I want to live to be 100. I want everybody I know and care about to live a long time. I want life NOT death. I'm Pro-Life. Anti-death.



_________________
AQ: 27 Diagnosis:High functioning (just on the cusp of normal.) IQ:131 (somewhat inflated result but ego-flattering) DNA:XY Location: UK. Eyes: Blue. Hair: Brown. Height:6'1 Celebrity I most resemble: Tom hardy. Favorite Band: The Doors. Personality: uhhm ....(what can i say...we asd people are strange)
dragonsanddemons
Veteran


Joined: 19 Mar 2011
Gender: Non-binary
Posts: 6,481
Location: The Labyrinth of Leviathan
I would much rather die than survive with lasting complications. Regarding myself, I'm much of the opinion that whatever happens happens, I haven't been very attached to living for over a decade. But I've been fully vaccinated and boosted and have been taking precautions all along simply so I don't get anyone else sick. I fully expect that if I was infected, I'd be a mostly/entirely asymptomatic carrier

(and might be the only person who thinks that would actually be worse - in regard only to my own feelings about myself)

_________________
Yet in my new wildness and freedom I almost welcome the bitterness of alienage. For although nepenthe has calmed me, I know always that I am an outsider; a stranger in this century and among those who are still men.
-H. P. Lovecraft, "The Outsider"

When you assume, it makes an a** out of u and me.
SabbraCadabra
Veteran


Joined: 21 Apr 2008
Age: 38
Gender: Male
Posts: 7,442
Location: Michigan
I'm not suicidal, but Long Covid has made me come closer to it than anything else in my life.
I think if I didn't have a child to take care of now, I might have seriously considered it.
But I like to think that I might get better, even if it takes a few more years.
I hope so, anyway.

Also, I believe in reincarnation, and I'm pretty sure this life is punishment for some terrible things I did in a past life(s). So I just have to accept that and serve out my sentence and try to make the best of it.

_________________
he had a lot to say, he had a lot of nothing to say
we'll miss him
IsabellaLinton
Veteran


Joined: 1 Nov 2017
Gender: Non-binary
Posts: 48,062

nick007
Veteran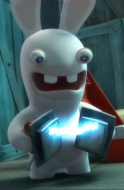 Joined: 4 May 2010
Age: 39
Gender: Male
Posts: 25,434
Location: was Louisiana but now Vermont in the police state called USA
League_Girl wrote:
I wouldn't mind it. At least I wouldn't have to worry about aging anymore and becoming a vulnerable elderly and losing my skills I can do now due to much younger age. I will not worry about covid and never had because my body my choice. Give me the freedom to die from covid. My choice.

But yet I got vaccinated because I wanted this all to end and more that get vaccinated, the sooner things will be back to normal. But boy I wish I was given the freedom to use Covid as an excuse to end my life sooner.
I only got vaxed because Covid restrictions were supposed to lessen for the people who were but then places started enforcing the same restrictions for all regardless of individuals vaccination status. If the vaccines were really as effective as the US government & lots of individuals insisted they were in the begging, there would be no need to enforce restrictions for the people who got vaccinated.
I felt like total
[email protected]
the day after I got my 2nd vaccine. I was delirious & talking about blowing my face off with a shotgun. I don't remember it but my girlfriend did

I don't have any guns & I could barely get out of bed to use the bathroom so I was in no danger of actually killing myself. I haven't been suicidal or had suicidal idealization since my 20s with the day after my 2nd vaccine being the only exception. That said, my girlfriend is my main reason for living & if something were to happen to her that could very well push me over the edge.
The state of the world majorly sux right now between Covid & the potential of World War 3 starting any day & nuclear missiles likely being used. I really hope that all us hew-mon parasites kill ourselves before we can expand to other planets & f#ck them up the way we f#cked up our home one. As the Klingons say
"Today is a good day to die"
& I am prepared to die if everyone does.
Last edited by nick007 on 25 Feb 2022, 4:35 am, edited 1 time in total.
auntblabby
Veteran



Joined: 12 Feb 2010
Gender: Male
Posts: 110,283
Location: the island of defective toy santas
the only reason i'm sticking around is that there is one vulnerable person who seems to love me [and another few who seem to get something out of chatting with me] and would miss me greatly, and i must honor them and do right by them and not just ditch them in leaving this life ahead of schedule. therefore i got my covid shots and will get the booster march 1 [when i am first allowed to get it] and stick to the covid protection protocols and live prudently, so as to maximize my time here with the people who grok me. it is the least i can do for them.