Anyone notice this with modern technology?
Page 1 of 1 [ 4 posts ]
Joe90
Veteran


Joined: 23 Feb 2010
Gender: Female
Posts: 24,201
Location: UK
Back in the 90s, when a TV or a computer or any other electronic devices was getting old, it wouldn't just suddenly stop working like a switch - it would show signs that it's on its way out first, which gave you time to consider buying a new one.

These days, with modern technology, an electronic device can be working well one day and then the next day when you switch it on it just doesn't work any more and will never switch on again. So you have to go without the electronic device until you get a new one, which can be an inconvenience these days, as many people are forced to rely on electronic gadgets.

Isn't it funny how advanced technology is these days, yet it seemed much simpler in the olden days?
_________________
Female
Aged 32
Diagnosed with ADHD
Have Anxiety Disorder
Diagnosed with mild ASD but I don't identify as autistic
Fenn
Veteran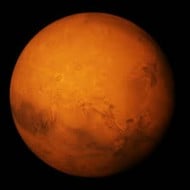 Joined: 1 Sep 2014
Gender: Male
Posts: 1,732
Location: Pennsylvania
There used to be a thing with digital phone calls where they would automatically decrease the bit rate if there was a problem with connection - the resulting voice sounded robotic. Old TVs (Tellys) used to go wonky slowly - you could tell that the picture was looking weird or the colors were off. I have seen youtube videos where gurus fix all sorts of video problems with old tubes found covered with mud from a flood or in a trash heap with black gunk all over them. With digital tech things can really be "on or off". CDs can compensate for bad data by rereading. If a analog signal is off by a bit it is still a signal, just not the same signal. If a digital signal is off by a little it is obviously wrong - it has to be 4 volts or 5 volts, it cannot be 4.2 volts - so "corrections" can be made - if a 4.2 signal comes in you can assume it was supposed to be 4. Call 4 volts "0" and 5 volts "1" and you can send bits - enough bits and you have numbers "0111" is 7 and "0101" is 5. You can assign numbers to letters of the alphabet and all kinds of symbols - or colors and you can transmit anything that way. If it is off by a little you can automatically fix it. But when it is really off by a lot it becomes unfix-able. A little robo-voice and you can still make out the words. A lot and you have really lost communication. A DVD can just not work at all one day - or a LED tv. A new microwave oven is much cheaper and quieter and cooks more evenly - but the old ones were tanks they lasted forever. The new ones die quickly.

So I think you are right.

_________________
ADHD-I(diagnosed) ASD-HF(undiagnosed - maybe)
RDOS scores - Aspie score 131/200 - neurotypical score 69/200 - very likely Aspie
Edna3362
Veteran


Joined: 29 Oct 2011
Gender: Female
Posts: 9,918
Location: ᜆᜄᜎᜓᜄ᜔
It's called planned obsolescence.

Didn't dabbled deeply into it, from what I can understand...
It's like this market supply and demand thing of creating more jobs around maintenance and selling more parts/new items/updates.

And it gives certain illusions of one being up to date or fashionable than the other.
Fricking frustrating.
_________________
Gained Number Post Count (1).
Lose Time (n).
old_comedywriter
Velociraptor



Joined: 1 Jan 2006
Gender: Male
Posts: 486
Location: Somewhere west of where you are