Waking up with a bad mood in the morning
Page 1 of 1 [ 5 posts ]
Noamx
Pileated woodpecker

Joined: 18 May 2022
Age: 32
Gender: Male
Posts: 185
Location: Israel
Well basically, this time, I'd like to talk to you about the situation of waking up with a bad mood in the morning.

For me, it doesnt happen frequently, but it still happened atleast a few times. Its not easy to describe, but whats even more difficult, is to make sure I dont take it out on others. Yeah, that can be a hard thing to do. I dont think its anyone else's fault I woke up with a bad mood, its probably my fault, I need to think how I can deal with my life problems better to avoid a bad mood in the morning, or even not only the morning, but also at noon, afternoon, evening, night... all times of the day. Its complicated obviously and it cant be resolved so simply. Medication can help, but side effects are sometimes making it not worth it. Can you guys please explain what you think about all this and which medication you take or used to take to deal with this problem for those of you who did take some type of medication, of course? Thanks.

_________________
About me, my name's Noam 32 years old from Israel, diagnosed with High functioning Autism at about age 21 but unofficially had this problem since I was born. From age 25 or so I started to function better but I still have alot of problems in my life. I live in Israel in a city called Ashdod, but I was born in Jerusalem. I'm Agnostic when it comes to religion.

Hobbies include Video Games, Music, Sports, Swimming, Watch TV, Sex/Getting laid, Alcohol, Writing, Reading, and more.
CockneyRebel
Veteran


Joined: 17 Jul 2004
Age: 48
Gender: Male
Posts: 109,287
Location: On a special base where the Christmas soldiers of the world live
I wake up in a bad mood sometimes, but that doesn't mean that I can't choose to be happy the rest of the day. I do something that puts me into a good mood and I'm fine for the rest of the day.

_________________
Oberfeldwebel

Age: 48
Gender: Non-Binary
Pronouns: He/Him/His
IQ: 86 and I use all 86 of them.
Dillogic
Veteran



Joined: 24 Nov 2011
Gender: Male
Posts: 9,339

Not a bad mood. I wake up feeling the most terrible of such, whether from a nightmare or not. Basically a state of utter despair, and sometimes the feeling of impending doom along for the ride. I guess this will mostly be the melancholic depression (I can't even remember when I found out I had said disorder, but it was somewhat recent. Maybe 2017).

Medication makes me feel groggy, which is sorta amusing when you combine it with my poor balance. I stumble when I get up in the literal sense. Zyprexa there.
nick007
Veteran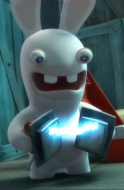 Joined: 4 May 2010
Age: 40
Gender: Male
Posts: 25,891
Location: was Louisiana but now Vermont in the police state called USA
I don't wake up in a bad mood nowadays unless I was in a really bad mood when I went to bed. The exception to this nowadays is dependent on my dreams. I've been having a major crush obsession with someone for 12 years now & I very rarely have dreams about her. I usually don't remember much about the dreams but I know they are always good dreams but when I wake up from them I am always in a bad mood for the rest of the day. I feel like crying, screaming, & punching a hole in a wall all at the same time. I'm too controlled to act out on those feelings, my psych med combo is probably helping. Thankfully most of the time I have those dreams my girlfriend is spending the night with family so I have the day to myself. I listen to music a lot while doing mostly nothing on computer & I drink a little beer if I have some. I think part of the reason I have those dreams is cuz my gf is not home & I'm feeling lonely. I probably feel a bit guilty for having those dreams while at the same time I wish I lived in some alternate universe where I could be in a 3 way relationship/marriage with both of em



I woke up in a bad mood fairly often when I was single & depressed cuz I was LONELY & HATED sleeping alone. I had some issues with night terrors & sleep paralysis at the time as well that I quit having 1ce I moved in with my current gf. I tend to sleep a lot better cuddling with someone than I do alone. I recently had a sleep study done & I probably have sleep apnea but I need to call em back in the next day or so, there could also be something else going on in addition to the apnea. My sleep issues were probably a factor at least some of the time for why I woke up in a bad mood.

My psych med combo is Buspar/Buspirone for anxiety & panic disorder, the seizure med Neurontin/Gabapentin for OCD obsessions & compulsions, Wellbutrin/Bupropion for depression, & the antipsychotic Seroquel/Quetiapine for irritability & meltdowns. The Seroquel could be making me more tired & drained & my GP is concerned about it raising my blood sugar & cholesterol cuz those things were in the medium high range before I started it. My GP put me on meds to lower my blood sugar & cholesterol after I started Seroquel. For the most part thou I'm not really bothered by side-effects, at least side-effects I know that are from those meds. The combo usually seems to be working well for me. My crush obsession seems to be unaffected by treating my OCD & talking about it just goes round in circles so counseling won't help either. I guess I'll have to live with it for the rest of my life
Edna3362
Veteran


Joined: 29 Oct 2011
Gender: Female
Posts: 10,208
Location: ᜆᜄᜎᜓᜄ᜔
I wake up with a bad mood for many reasons.

One, sleep doesn't help me much. And if I have any sleep disorders, it's untreated. Generally, I don't feel restorative sleep.

Two, after sleeping, it is bound to get uncomfortable without the restorative effect of sleep to offset said discomfort.
From the room temperatures aggravating my sinuses through the day (which also interferes with my sleep quality and is potentially disruptive during the day) to any postures causes stiffness or pain.
Even the gravity of my own body against the bed, no matter how soft, that itself isn't comfortable still. Not sensory, but very much to do with my blood pressure or whatever undiagnosed and unresolved crap.

Three, further symptoms due to whatever my body is BSing. It's not like I have chronic illness or something like that.
It can range from headaches and heartburn, to something weird like half a day long vertigo. I called it my "what now?!" moments.


Does chosing to be happy resolve this?
No! Because whatever the crap this is, it's affecting my functioning and how reliable I've been for the rest of the damn day. And not even a stress-less quiet day could solve it -- subtle effects stays in the background.

While I can ignore initial sensations, effects stays -- which can range from distractability to clumsiness, which just frustrates the heck out of me and there's no coherent patterns so far.
Only that my reproductive cycle doesn't give me a chance to unlearn, relearn and adapt in long term.
_________________
Gained Number Post Count (1).
Lose Time (n).