Do you refer to your friends as your girl friends?
Page 1 of 1 [ 10 posts ]
Lost_dragon
Veteran



Joined: 6 May 2017
Gender: Female
Posts: 1,340
Location: England
I don't, but I have known some women who refer to their platonic female friendship group as their girl friend(s). Personally, I find the term confusing since it can leave me wondering if the person I'm talking to is on about a romantic partner or a close friend. Usually I can figure it out based on the context and how they say it, such as if they say "gurl" instead of "girl". Still, I find it a little odd that people do this.

However, I think that it has fallen gradually out of common usage over the years, so I'm wondering how common it is here. I typically call my friends either "my mate" or "my friend" and use pronouns after that statement such as "My friend, (name), she...".

To a certain extent, I am straight-passing (I am openly gay but usually assumed straight). With that said, typically when I come out the response is "Ah OK" or "Yeah I called it / This is news?" rather than surprise. I think that if I were to call a close friend my girlfriend or refer to my close friends as my girlfriends it probably wouldn't be interpreted as platonic and some of my friends might even become creeped out if I did that.

_________________
Student.
Possibly B.A.P.
21 years old.
FleaOfTheChill
Tufted Titmouse

Joined: 31 Jul 2020
Age: 306
Posts: 32
Location: Everywhere
I have never called female friends, girlfriends. It probably has something to do with me being bisexual (technically pan, but I am old and have been calling myself bi for so long it's grandfathered in now). In my reality, if someone has been my girlfriend, it was because I was dating them.
blazingstar
Veteran


Joined: 19 Nov 2017
Age: 66
Gender: Female
Posts: 3,752

Way back in the age of dinosaurs, everyone called adult women "girls." We of that generation fought long and hard to be considered women and to be treated as adults. It was so patronizing. A nurse giving a talk about birth control (and yes, the pill didn't used to be available and birth control wasn't so easy as it is today and abortions were illegal across the entire USA.) said to us, all adult women gathered there, "Now, girls..." We were all treated as little girls.

I pointed out we were no longer girls and we were there for a discussion of adult birth control and she needed to remember we were/are women.

This was long, long before any known sexual identity crises or active gay rights movements. There was no internet or facebook. You only knew what was in your home town area, or big news from the city.

This is just me, not wanting to be infantilized.

I cringe when I see adult women referring any adult women as a "girl friend." D*amn it, we are women. And it doesn't matter what your gender identity or sexual orientation is. You are still a woman. Unless you are transgender and that is for transgender people to decide how they want to be referred to.

_________________
Eyes that watch the morning star
usually shine brighter,
Arms held out to dark they say,
usually hold tighter.

Threnody, Dorothy Parker
as modified by David Tamulovich
Fireblossom
Veteran


Joined: 18 Jan 2017
Gender: Female
Posts: 2,478

Edna3362
Veteran


Joined: 29 Oct 2011
Gender: Female
Posts: 5,614
Location: ᜆᜄᜎᜓᜄ᜔
Skilpadde
Forum Moderator



Joined: 7 Dec 2008
Age: 43
Gender: Female
Posts: 26,958

No, in English I would never refer to a friend as girl friend. Girl friend is a romantic term for me.

In Norwegian we have the terms venn and venninne. Venninne kan mean both romantic girl friend and platonic female friend, but it was more commonly used for romance in previous times, so the people saying it are usually rather old.
To me non-romantic venninne is something little girls and women older than me have (and also something little girls or people older than me say). It's unnatural to me and makes me uncomfortable. Friend or venn suffice.

_________________
Always be yourself unless you can be a turtle
Then always be a turtle

"When the green hills are covered with talking wires and the wolves no longer sing, what good will the money you paid for our land be then" ― Chief Seattle
blooiejagwa
Veteran


Joined: 19 Dec 2017
Age: 29
Gender: Female
Posts: 5,350

No bcuz I don't understand the relevance their gender has when referring to them
I also don't think gender is anything to go on where you separate gender when talking about people because it seems rude to me to do that about someone like I view their gender before them as a person

_________________
Take defeat as an urge to greater effort.
-Napoleon Hill
xxZeromancerlovexx
Veteran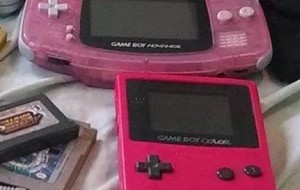 Joined: 24 Jul 2010
Age: 26
Gender: Female
Posts: 3,481
Location: Inferno Faction
I just call them friends. The reason I say that I want female friends is because I want other female friends on the spectrum who are HFA and like what I like. Girl friends sounds romantic. I'm straight.

_________________
"The most sophisticated people I know- inside they are all children "
-Jim Henson
dragonsanddemons
Veteran


Joined: 19 Mar 2011
Gender: Female
Posts: 4,895
Location: The Labyrinth of Leviathan
Considering that all of my recent friends have been male, that would be kind of awkward if I did



Never did it back when I had female friends, but granted that was in elementary school.

_________________
Yet in my new wildness and freedom I almost welcome the bitterness of alienage. For although nepenthe has calmed me, I know always that I am an outsider; a stranger in this century and among those who are still men.
-H. P. Lovecraft, "The Outsider"

When you try to assume, it makes an a** out of u and me.

I have increasing memory issues, and a tendency to forget that I forget everything. Please don't take it personally if I forget something, it probably says absolutely nothing about how important the thing is/isn't to me.
blooiejagwa
Veteran


Joined: 19 Dec 2017
Age: 29
Gender: Female
Posts: 5,350

Just to say I dont have real friends

Just ones who happened to like me enough to hang out with me in different high schools


but nothing now except those..


Who knew me only 1 year in 10th grade before i moved or only 1 yr in gr 8 etc
etc and that too only during the lunch break or bus stop



They call themselves friends but someone you get to meet about 1ce every 2 years is not really a friend are they..


N share nothing in ur daily life except t
Me or them will message or call once in a blue moon ..

living vastly different lives in different cities or countries...

where they wdnt have anything in common at all except the few memories.

So is that a friend? I am guessing the ppl here have actual friends not someone they only knew in grade 10 or 11...

So whatever I say isn't really applicable to begin with ..


_________________
Take defeat as an urge to greater effort.
-Napoleon Hill