Social dread and exhaustion
Page 1 of 1 [ 8 posts ]
Shhh
Emu Egg


Joined: 1 Nov 2019
Age: 32
Posts: 1

Just wondering what other women think when it comes to the overwhelm and discomfort of attending things like parties.

I've been invited to a friend's birthday party next weekend and it sounds terrible but I just really don't want to go. It won't be a raucous party or anything, but it will be a large group with a lot going on at once. I know I can get through it by masking and probably drinking a fair bit but I'm weighing up the importance of social obligation and politeness with the inevitable anxiety before attending and the resulting social hangover once it's over, not to mention the physical symptoms during the party which are so hard to cope with (achey face from forced smiling, racing heart, agitation from noise and lights, sweating, extreme tiredness after only an hour and a half in and feeling like I'm about to cry). I find it so exhausting and it will dominate my weekend as I will worry and obsess over it.

Is it important to put up with the discomfort and get through it or would it be kinder to myself to politely decline and stay at home? I'm 31, nearly 32, and a massive people pleaser. The older I get the harder I'm finding it and things like this increasingly feel like torture. I feel like I'm not being true to myself. My friend is an extreme extrovert and won't get it, she and her other outgoing friends will be in heaven. I don't think I would be missed particularly but I don't want to appear rude, because I am grateful for being invited.

I like socialising now and again but only one on one in a calm place, or two or three people I know well and trust (again in a calm, non triggering setting). What approach do you take to things like parties or other social events? Is it ok to skip them?
BTDT
Veteran



Joined: 26 Jul 2010
Age: 56
Gender: Female
Posts: 6,125

Fireblossom
Veteran


Joined: 18 Jan 2017
Gender: Female
Posts: 2,006

shortfatbalduglyman
Veteran


Joined: 4 Mar 2017
Age: 36
Gender: Male
Posts: 7,189

Fireblossom wrote:
You can skip the party of course, but your friend might get offended. One option is to go for a little while and then leave after telling your friend that you aren't feeling well. And it won't even be a lie considering what those kind of parties do to you.
You could tell your friend ahead of time, you are only going to the party for a certain amount of time. That way you can arrange rides. If you tell someone you are not feeling well , some precious lil "person" ended up saying "I'm sorry you're not feeling well". But it was not her fault, and she was not doing me a favor by telling me that. Telling someone you are not feeling well, invites them to keep inquiring about your health. "Not feeling well" is vague and subjective, but if you say it too often, it loses its value
Joe90
Veteran


Joined: 23 Feb 2010
Gender: Female
Posts: 17,210
Location: Maidstone, UK
I've got a Christmas party coming up next month with my work colleagues. Part of me wants to go but another part of me doesn't. I know that I will feel anxious if I go but I will feel depressed if I don't go. I tend to beat myself up inside if I don't attend social events because naturally I am a sociable person and I like people.
It depends on the environment the social event is held in. If people are drinking a lot of alcohol I get anxious because I don't like drunk people and I'm not a drinker myself. Also I am not a great fan of dressing up, and I never know what to wear, and usually I feel self-conscious because I think other women are prettier than me. I'm not very good at applying makeup other than lipstick, but I feel weird and abnormal if I go out to an evening event and not wearing any eye makeup or blusher. Women tend to judge each other at parties in bars and places, and I tend to shy away from that scene - although at the same time I feel unhappy about being this way.

_________________
Female
Aged 29
On antidepressants
Diagnosed with AS, ADHD and anxiety disorder
Peta
Snowy Owl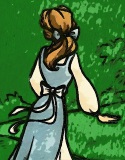 Joined: 31 Aug 2019
Age: 26
Gender: Female
Posts: 135
Location: Pixie Hollow
PoseyBuster88
Pileated woodpecker

Joined: 17 Mar 2019
Age: 32
Gender: Female
Posts: 185

Could you schedule something else that you have to do that day instead, and offer to make it up to her by taking her to lunch another day? Something along the lines of "I am SO SORRY, but I promised my mom I would help her with ________, so I can't make it to the party. Ugh! But I want to make it up to you - can I take you to lunch at that restaurant you love sometime next week?"

That would be my suggestion if you don't think you can be totally honest without offending her. Or the "not feeling well" excuse works well too. But you can't do either for every social event or people will find it suspicious.

If you are close enough though, maybe just explain to her that big parties overwhelm you and drain you as an "extreme introvert." So you can come, but probably only for a little bit, or you'd love to buy her lunch or take her on a mini "shopping spree" for a present instead. Most extroverts at least intellectually understand the concept of being an introvert. And a good friend would NOT want you to do something that would make you feel sick if she understood that's what would happen.

_________________
~AQ 32; not formally diagnosed.~
Wingingit47
Emu Egg


Joined: 24 May 2018
Age: 49
Gender: Female
Posts: 1
Location: London
When I was younger, until I was about 35, I had the energy for the masking required to go to parties and large social gatherings. Now I don't so I save my social energy for going out 1 on 1 with friends or in groups where I don't have to engage very much, like a yoga class.
I wonder now if I hadn't spent that energy on parties and going out when I was younger if it could have been used to develop a relationship with somebody special and maybe even a family. I didn't understand the amount it took out of me and how hard I was trying to fit in. I can only see that in hindsight.
Take care of yourself.