How does everyone function in nightclubs
AlanMooresBeard
Velociraptor



Joined: 19 Apr 2013
Age: 35
Gender: Male
Posts: 456
Location: London, UK
binaryodes wrote:
This is what im wondering. When I was into MDMA (very very brief period) everyone urged me to go to a club to do the drug. I scoffed at this as I preferred the idea of being surrounded by the familiar. The idea of being in a club environment wasnt especially appealing. The same goes for listening to bands DJ's etc if I could go to see Amon Tobin ISAM or Flying Lotus Layer 3 im certain i'd want to go to experience the phenomenon but I know that unless I could find a quiet corner from wehich to observe the action in a hypnotic trance I wouldnt relish the experience all that much
You could just stand at the back and get into a trance that way. It's usually more relaxed when you're at the back of the room and people standing there tend to be more into the music or just chilling rather than constantly knocking into you or moving around as you often get closer to the stage. Maybe see if there's a show local to you that's of interest to you and try going along. If you still don't like it much, then you'll know for sure rather than just wondering about how you could cope at such events.
michael517
Veteran


Joined: 3 Nov 2013
Age: 59
Gender: Male
Posts: 534
Location: Illinois
LOL man oh man when I was a grad student we would go to a bar with a band like on average every other week. I set up my class schedule so I would have no classes on Thursday morning so I could stay out late on Wednesday night when beer was cheap. But I always preferred live music, or a subdued clientele. Crowded Clubs or bars, yeah, in retrospect, they were a problem for me.

The bar was Mabel's in Champaign Illinois, now long gone

. So many good bands. Why didn't I go see the Throwing Muses?

Another great bar with live music was the Liberty Lunch in Austin Texas, again, now closed.
motherof2
Snowy Owl


Joined: 3 Mar 2011
Age: 47
Gender: Female
Posts: 127
Location: California
Bustduster wrote:
I don't really go to clubs anymore as I'm a bit old for it now - but I used to enjoy them from my late teens up till my early 30s. I dealt with it by having a few drinks, maybe smoking a little weed or occasionally popping something stronger, getting lost in the music and dancing. I always found dancing quite liberating; when doing it I no longer felt self-conscious and didn't care what anybody thought of me anymore.

It's easy for an aspie to feel inhibited about that sort of thing, but really, if I looked around me, I always saw plenty of NTs in nightclubs who looked as clumsy and awkward as I felt - except that they didn't care about it.
I agree with this as I have sensory issues and don't like crowds. But I could have a good time in an altered state. Don't do that anymore though.

_________________
Married to a undiagnosed Aspie and have 2 kids on the spectrum.
CivilSam
Snowy Owl


Joined: 31 Dec 2013
Age: 39
Gender: Male
Posts: 168
Location: Maine
Gazelle
Veteran


Joined: 8 Mar 2012
Gender: Female
Posts: 2,333
Location: Tropical island
In the past I have gone to nightclubs and I am the quiet person in the group and I do like to dance so it gives me something to do. Never like trying to talk in noisy places and don't understand how people converse in such a noisy place. A few years ago I was in a place that was unbearably noisy and told my friend we had to go. Overly noisy music is not enjoyable it just hurts my ears.........................


_________________
"Our deepest fear is not that we are inadequate, but that we are powerful beyond measure."
ASPartOfMe
Veteran


Joined: 25 Aug 2013
Age: 64
Gender: Male
Posts: 28,165
Location: Long Island, New York
I am way to old now but I did and still do have a special interest in the New Wave, Synthpop, and Post Punk Music of the 1980s. I went to clubs where these bands played or they specialized in that type of music so I lost myself in the music. Billy Idol had a hit song "Dancing with Myself' so that's what I and other people did. I do have some motor coordination issues so I never would have been able to do dances like"The Hustle" which was smooth with specific moves. New Wave music and dancing was spastic, jerky perfect for me. Of course nobody knew about autism then but I think a good portion of the bands(Gary Numan has come out) an fans were on the spectrum. I never dressed in all those garish clothes, or dyed my hair red so I could not nor did I want to get into the top clubs. I drank casual but the main purpose was the music.


What did my spastic dancing look like similar to this. This is good throughout but picks up a 3:00 minutes
[youtube]http://www.youtube.com/watch?v=2VCCiY17hKw[/youtube]
IMHO this is the most beautiful aspie-autistic thing on the net

_________________
Professionally Identified and joined WP August 26, 2013
DSM 5: Autism Spectrum Disorder, DSM IV: Aspergers Moderate Severity

"My autism is not a superpower. It also isn't some kind of god-forsaken, endless fountain of suffering inflicted on my family. It's just part of who I am as a person". - Sara Luterman
binaryodes
Veteran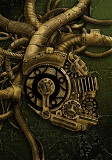 Joined: 12 Nov 2013
Age: 31
Gender: Male
Posts: 610
Location: England
ASPartOfMe wrote:
I am way to old now but I did and still do have a special interest in the New Wave, Synthpop, and Post Punk Music of the 1980s. I went to clubs where these bands played or they specialized in that type of music so I lost myself in the music. Billy Idol had a hit song "Dancing with Myself' so that's what I and other people did. I do have some motor coordination issues so I never would have been able to do dances like"The Hustle" which was smooth with specific moves. New Wave music and dancing was spastic, jerky perfect for me. Of course nobody knew about autism then but I think a good portion of the bands(Gary Numan has come out) an fans were on the spectrum. I never dressed in all those garish clothes, or dyed my hair red so I could not nor did I want to get into the top clubs. I drank casual but the main purpose was the music.


What did my spastic dancing look like similar to this. This is good throughout but picks up a 3:00 minutes

IMHO this is the most beautiful aspie-autistic thing on the net
That's brilliant. In love with that track! Cheers for turning me/us onto it