I need help tolerating my partners stimming
Page 1 of 1 [ 7 posts ]
My partner is 70 years old and not diagnosed. I am a nurse practitioner and she shows signs of Aspergers. When we go out to eat she never looks at me. She will twirl her hair for hours, literally 6 hours. Her hair is short and she twirls the top of it. While driving she will click her fingernails together or tap them, which annoys me if we are on an all day road trip. She does not respond to me being upset. Like the 2nd anniversary death of my daughter. I asked her if she would talk to me and I finally got her to turn off the TV and stop looking at the laptop. Then I cried profusely and talked about my daughter. After I was done, she got up and went and got a tissue, blew her nose, then sat back down got her laptop and put the TV on and never said a word to me, nor a hug. About 1/2 of the time she does not respond to something I say to her. She misinterprets and makes assumptions that are wrong often and will explode at the littlest thing. She is a retired teacher so I know she is intelligent. When she goes to sleep at night her fingers constantly move until she is in a deep sleep.
OK, I know she shows signs and I am not asking for anyones guess but what I need is how I can tolerate the sounds and seeing the movements out of the corner of my eyes. I often wear headphones or put a throw pillow near my face to block her out. I have asked her to try to do it without a noise and she agreed at first but after a few weeks she would not. I know she can stop some movements as when she went through chemo she stopped the hair twirling as she was losing hair but replaced it with tapping the lamp. Yes, I do love her yet everyone close to me thinks I need to move on, but I feel if I could only learn to tolerate the stims and sounds we can stay together. Any hints on how I can tolerate them? I am a calm, quiet person and not use to, and get exhausted with, the perpetual motion and sounds. Any help would be appreciated.
elkclan
Veteran



Joined: 3 Oct 2013
Age: 51
Gender: Female
Posts: 698

I don't think you need help tolerating your partner's stimming. I think you can't tolerate your partner.

Your post describe several circumstances where you feel that your needs aren't being addressed, particularly one where you needed a lot of emotional support and you got something really cold and invalidating (the anniversary of your daughter's death).

We all have some really annoying habits. All of us. Aspergers or not. Stim or not. But when you start to really focus on those habits, when you start to block your partner out, when you can't stand to hear them breathe or eat there's something else going on.

When all your friends tell you you need to move on, that's a sign, too. Most people wouldn't tell you that if things were just a little bit annoying. But they've gone well beyond that, haven't they? Your partner is less a partner and more a really annoying and cold roommate, maybe?
Well, what you say is what I feared. That perhaps its not her behaviors, just she is not the one for me. My last partner, we were together for 17 years and she had some neurological behaviors due to cancer treatment, and they did not bother me at all. After she died I was so lonely and hooked up with my current partner, probably too soon and for the wrong reasons. Thank you for your input. I feel I can see things more clearly now and hopefully she and I can remain good friends.
jimmyboy76453
Veteran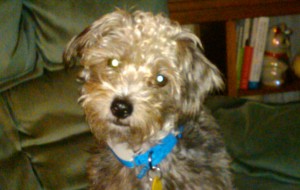 Joined: 18 Mar 2015
Age: 37
Gender: Male
Posts: 580
Location: Ashtabula
I agree with the previous poster.

It sounds like you are just looking for an excuse to leave. You already know you want to, but you are scared or whatever, so you're trying to find something to blame it on. Most of what you mention isn't about the stimming behavior; it's about ways that your partner is bad for you. If that is the case and you want to leave, then just leave. You might have to be 'the bad guy' for a while, but too bad. Pull up your britches and do it.
You'll find that to be an Aspie means having more times than other people when we have to suck it up and do something that is very hard for us because more of life is hard for us than for NTs. You might be an NT, but I'm saying this to get you to understand that "Suck it up and just do it" are not harsh words or meant to be hurtful. I say them to myself at least once a day just so I can do the things I need to do to function. So when I say it to you, understand that I've been there. I've done hard things like leaving a partner; things I never thought I could do.

If the problem really is trying to tolerate the stimming, then you and your partner need to work together.
1. realize that she can sometimes lessen or control stimming, but it is something she NEEDS to do, so she can't control it entirely.
2. she might be able to change to a less annoying stim, like twirling a ring on her finger. I do this A LOT, it's my go-to stim. I spin my ring on my finger; it's silent, it isn't distracting to other people and the movement is minimal. If she can try doing something else to stim, she might find that she likes the new action and you will both be happy. But she has to be willing to try.
3. Aspies can lessen their need to stim by reducing stress and anxiety. Aspies often feel a LOT of anxiety. As I said, just getting through the day is hard. If she needs meds, or if there is a way to make her more comfortable or less stressed, she might not need to stim so much. I find that I often don't know how totally stressed I am until I realize that I'm stimming constantly; once I realize that, I realize the anxiety I feel, and then I can identify what is making me feel that way and I can work on practical ways to fix it. But at first, I don't notice how I feel. I just stim, stim, stim, stim until the skin under my finger is raw. Yes, I've done that.

_________________
You don't need to hide, my friend, for I am just like you.
Thanks for your frank and honest words. I think I will talk to her about it, knowing she needs to do it. Maybe we would make better partners living in different houses. I think one of the problems is me, as I have misophonia, the hatred of certain sounds. Her chewing, breathing, snoring, unusual verbal noises do not bother me at all, its the tapping, lack of empathy, of no eye contact. Oh well, your all probably right, I should just suck it up and leave. Thank you
starkid
Veteran



Joined: 9 Feb 2012
Gender: Female
Posts: 5,811
Location: California Bay Area