Giving Blood (bad reaction)?
Page 1 of 1 [ 6 posts ]
schots
Tufted Titmouse

Joined: 5 Jun 2015
Posts: 45
Location: Scotland
Has anyone had an adverse reaction to giving blood? I've only done it once and that was enough for me. I had what this article:
http://www.ncbi.nlm.nih.gov/pmc/articles/PMC2535889/

describes as a severe reaction. I nearly collapsed, I turned sheet white and was physically sick, then I was out of action for 4-5 hours sleeping on the couch. The article says its 1 in 500 chance of having this reaction. Is this something to do with hyper sensitivity? Anyone else had this experience?
Cyllya
Butterfly


Joined: 26 Apr 2015
Posts: 17

I actually get some of those symptoms BEFORE I give blood (weakness, dizziness, feeling cold, sweating, nausea, very low blood preasure, even briefly losing consciousness if I don't lay down and raise my feet in response to the other problems). I haven't figured out the exact trigger, but it has something to do with hearing about blood-related medical problems, so all the health questions they do beforehand can cause it. I've also had it happen in situations that don't involve me losing any blood, such as a health-related lesson at school.

Thanks for linking this, because it lead to me learning that this problem is called vasovagal response and some more about it.

AFTER giving blood, I get mild averse reactions. I've successfully given blood twice (usually my iron is too low or my blood pressure is too high or the above reaction scares the phlebotomist too much for them to let me donate). Once I felt really tired/sick for several minutes, then totally puked my guts out, and immediately felt better.
BirdInFlight
Veteran


Joined: 8 Jun 2013
Age: 59
Gender: Female
Posts: 4,501
Location: If not here, then where?
I fall beneath the height/weight cutoff for giving blood, but I have a bad reaction just losing enough blood for a blood test, let alone a donation. I have fainted/passed out, felt sick and queasy.

_________________
~ ~ ~

If you have a problem with something I post, something I believe, something I do or say, something in my sig, or something I am stupid enough to share that I'm struggling with and being caused pain by -- TELL ME TO MY FACE so that I can defend myself, instead of see you make a mockery of or a dig about it later.

On the other hand, friends will never need an explanation, and enemies bent on disliking me will never accept one.

ASD Level 1, PTSD. Plus anxiety with panic attacks, mild sub-clinical situational depression -- and a massive case of sheer freakin' BURNOUT.

~ ~ ~
Campin_Cat
Veteran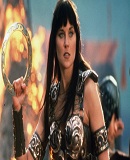 Joined: 6 May 2014
Age: 59
Gender: Female
Posts: 25,953
Location: Baltimore, Maryland, U.S.A.
I can't give blood, cuz it makes me faint----and, the reason why I know this, is because the one and only time I gave, I fainted. They won't LET me give blood, anyway, cuz my BP is extremely low----it averages 90 over 60.

I'm wondering, TOO, if it's not something to do with Hemophobia? I remember when I was a kid, I was in the hospital, and I thought I should try to be brave and WATCH them draw blood, and it made me sick, for DAYS!! To this day, I can't look at my own blood----which is really rough, because I live alone, and seem to like to cut myself every Thanksgiving, when I'm cooking. Other people's blood doesn't bother me, though----if it has to make me sick, I'm glad it's only MINE, that does that.





_________________
White female; age 59; diagnosed Aspie.
I use caps for emphasis----I'm NOT angry or shouting. I use caps like others use italics, underline, or bold.
"What we know is a drop; what we don't know, is an ocean." (Sir Isaac Newton)
nick007
Veteran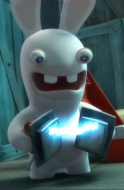 Joined: 4 May 2010
Age: 38
Gender: Male
Posts: 24,258
Location: was Louisiana but now Vermont in the police state called USA
I've been told I shouldn't give blood because of an illness I had as a child & I have small rolling veins. It's hard to find the rite vein for blood test & when I start giving blood I feel dizzy & lightheaded. I've had problems with my blood-pressure dropping in the past so maybe low blood-pressure is related.
BirdInFlight
Veteran


Joined: 8 Jun 2013
Age: 59
Gender: Female
Posts: 4,501
Location: If not here, then where?
I'm feeling ill and queasy and faint just reading through this thread, seriously. I feel ill.

_________________
~ ~ ~

If you have a problem with something I post, something I believe, something I do or say, something in my sig, or something I am stupid enough to share that I'm struggling with and being caused pain by -- TELL ME TO MY FACE so that I can defend myself, instead of see you make a mockery of or a dig about it later.

On the other hand, friends will never need an explanation, and enemies bent on disliking me will never accept one.

ASD Level 1, PTSD. Plus anxiety with panic attacks, mild sub-clinical situational depression -- and a massive case of sheer freakin' BURNOUT.

~ ~ ~