I did it, made a maintenance call to my apartment.
Page 1 of 1 [ 7 posts ]
Sweetleaf
Veteran


Joined: 6 Jan 2011
Age: 31
Gender: Female
Posts: 32,881
Location: Somewhere in Colorado
The enthusiasm may be confusing, but it is the first time I have done it. My boyfriend usually has in the past, but he wanted me to do it this time, because it is a big hassle for him to contact them while at work and then contact me about when they might come and all that. So for sure more logical for me to just do it while I am at home, but I am nervous about making calls(even though it is a thing adults have to do). But so I was nervous about it but he persisted that I needed to(that is fine we agreed he should help push me towards doing some of the more difficult things because I do want to get past some of my hang ups and idk it helps if he pressures me to do that.) So I did and they sent the maintenance guy to fix our kitchen outlet that was broken so we could put our microwave back, we were keeping it on a flattened cardboard box in the living room temporarily so its a big relief we have that back in the kitchen where it goes now.

I also had them fix the stove burner that wasn't working, or so I thought

but I told them the wrong burner, so they just replaced one that was working fine...so now I gotta call back Monday and tell them I mentioned the wrong burner and the one that doesn't work still doesn't work. Feels embarrassing but my brain is probably making it into a much bigger deal than it is, its not a world ending mistake but its like my brain tries to insist it is so I have to tell it to calm down. They did mention they weren't sure what the deal was with that burner but still replaced it, so idk maybe it will also help their confusion to know that I had them fix the wrong one and that is why they could not see what was wrong with it.
renaeden
Veteran



Joined: 12 Jun 2005
Age: 44
Gender: Female
Posts: 1,871
Location: Western Australia
I totally understand why you were stressed about calling maintenance people! I've had to do it a number of times, the last being because our skylight leaked every time it rained. Once I had to make an emergency after hours call because a cold water pipe burst above our linen cupboard. My flatmate did the smart thing and went outside to turn the water supply off while I panicked.

I also organised the procedure to have air conditioning put in at our place. Pretty proud of that.

And so should you be! It isn't easy to call people you don't know, and still just as difficult to have them in your house.
kuze
Yellow-bellied Woodpecker

Joined: 4 Sep 2021
Gender: Non-binary
Posts: 65
Location: UK
They say (whoever 'they' are) that you should do something every day that scares you and you did it so well done! Social anxiety can be a difficult barrier to lift. The thing is when your mental health issues are for life, every time you face the same problem you have to deal with the same issues over and over. I am self professed king of the awkward silence when forced into social settings so I too try to avoid strangers and even people I work with where I can. I know it can be difficult for NT's too, however, a level of appreciation when we achieve something like surviving a social flashpoint wouldn't go amiss.

kuze

_________________
'I am that which you seek to destroy'
Lady Strange
Blue Jay

Joined: 21 May 2021
Age: 37
Gender: Female
Posts: 84
Location: USA
Good for you, its hard to make calls like that. I have a hard time with doing things like that too, usually my husband does it. Heck I practically have to practice or even write what I want to say. Kudos, things like that are stressful.

_________________
Figured out in summer of 2020 about 99 percent sure that I have autism (with lots of research and help of my husband and doctor). Cannot get official diagnosis yet (can't find anyone to diagnose adults).
FleaOfTheChill
Veteran


Joined: 31 Jul 2020
Age: 307
Gender: Non-binary
Posts: 1,044
Location: Everywhere
blazingstar
Veteran


Joined: 19 Nov 2017
Age: 67
Gender: Female
Posts: 5,027

IsabellaLinton
Veteran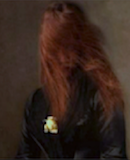 Joined: 1 Nov 2017
Gender: Female
Posts: 41,916

Congrats, Sweetleaf. I'm the same way because I have selective mutism. Sometimes I use Relay Service which is TTY or the text-to-voice phone services made for people who are heard of hearing / mute. I found a mechanic where I can book with FB messenger or schedule online appointments and they do valet service to pick up my car from home. I don't even go out to meet them. I just leave a key.

Home repairs are usually a nightmare as I've owned my own home for 25 years and have to arrange all the tradespeople. I go through an agency now, where they subcontract all the services and I can schedule them online as well. Last year my house flooded during Covid and it took a year of insurance delays to get everything repaired because of lockdown (the repair companies were all closed, beyond emergency drainage).

I feel for you, but congratulations and well done!!