Sharing the Aspergers Syndrome Disability with other people
Page 1 of 1 [ 12 posts ]
Noamx
Pileated woodpecker

Joined: 18 May 2022
Age: 33
Gender: Male
Posts: 185
Location: Israel
So yeah, if thats okay, this time I'd like to talk to you about sharing the aspergers syndrome disability with other people.

Generally, disabilities can be thought of as intimidating, sometimes even causing other people to not want to be your friend, and so on. But thats not always the case, some people might be more understanding of your shortcomings. I would say, in the majority of the cases, the situation wasnt actually as pleasant as I thought it could have been. In other words, I'd prefer to not share this disability with other people than share it. I would share, only if I know sharing would be beneficial, and if it isnt, I dont ever share. However, there have been situations in my life where I said nothing about a disability, and they found out about my aspergers syndrome themselves. This is kinda rare, but it still happened. Other than that, I would say generally, I tend not to share it with other people. But sometimes, if they ask about it, and they are professionals who want to help me, I share it because I want to receive their help. If I dont share, they might not be able to help, so its part of the treatment. What about you?

_________________
About me, my name's Noam 32 years old from Israel, diagnosed with High functioning Autism at about age 21 but unofficially had this problem since I was born. From age 25 or so I started to function better but I still have alot of problems in my life. I live in Israel in a city called Ashdod, but I was born in Jerusalem. I'm Agnostic when it comes to religion.

Hobbies include Video Games, Music, Sports, Swimming, Watch TV, Sex/Getting laid, Alcohol, Writing, Reading, and more.
Double Retired
Veteran


Joined: 31 Jul 2020
Age: 69
Gender: Male
Posts: 4,751
Location: U.S.A.         (Mid-Atlantic)
Well, for a start, my symptoms are mild. I don't believe I am "disabled". However, once we knew what to look for my Aspie traits were easy for us to see. I'll concede I'm "odd" and—per NT expectations—have some deficiencies.

Continuing on to the actual question...

My bride was present when I received the diagnosis.

Before I was diagnosed I asked my medical providers to give me stuff in writing. Sometimes they did, sometime they didn't. After I was diagnosed I go out of my way to tell my medical providers of the diagnosis because I think that supports my need for getting them to put stuff in writing. Sigh. Still, sometimes they do, sometimes they don't.

Beyond that, after I got my diagnosis I decided I wanted to tell my Dad and siblings first and in person—and since I don't live near them I ended up not telling anyone 'til end of 2019 holiday season. I needn't've waited. They already thought I was odd and weren't too interested. (I don't consider this a problem. Realistically, no action is required from them.)

And after holiday season I was distracted by a major surgical adventure. Then came the Pandemic. And I haven't gotten out much since that because I am still staying holed up at home as much as possible because COVID is still out there and my age and that surgical adventure mean I should be cautious.

_________________
When diagnosed I bought champagne!
I finally knew why people were strange.
kraftiekortie
Veteran


Joined: 4 Feb 2014
Gender: Male
Posts: 87,510
Location: Queens, NYC
Fnord
Veteran


Joined: 6 May 2008
Age: 66
Gender: Male
Posts: 59,345
Location: Stendec
I grew up in a culture wherein disabled people were marginalized and mocked (if not simply kept out of sight or locked away), every person who had cognitive difficulties was a "ret*d" (their word, not mine), and people with depression were lumped together with schizophrenics and paranoiacs.

Share my symptoms with other people?  It is enough that they think of me only as 'eccentric' or 'weird', and not as someone who must be locked away, medicated, and monitored 24/7.
Joe90
Veteran


Joined: 23 Feb 2010
Gender: Female
Posts: 26,492
Location: UK
Nope, I never share, even if I know people will be understanding. It's more how I feel. I get embarrassed about it. When people don't know about it, I feel more normal than if people do know.

My boyfriend doesn't know I have it. He doesn't have much knowledge about autism, he only thinks that autism is someone who can't talk and lives in a care home. I know I could educate him that not all Aspies are the same, but I don't want to have some label that needs explaining, so I prefer to just brush it under the carpet instead. Anyway, it's not like my ASD interferes with the relationship. If there's anyone who has a problem it's him with his alcoholism, which he probably wouldn't admit to being a borderline alcoholic. And that's OK, he doesn't have to. It's not lying exactly, it's just brushing under the carpet. Lots of people do it with things they feel embarrassed or insecure about.
Edna3362
Veteran


Joined: 29 Oct 2011
Gender: Female
Posts: 10,991
Location: ᜆᜄᜎᜓᜄ᜔
I never shared anything directly to do with aspergers to anyone who do not, nor will not need to know.

I have more issues for having a female body with fluctuating hormones bad enough to give me ADD-like symptoms in every other week since my age past 15 or so.
Dismissed as "normal womanhood".

And a prickly internal system that manifests with allergy like symptoms for most of my life, that disrupted a lot of things in me whether I'm alone or not, on a daily basis for years instead of just 'autism'.
Dismissed as just "sneezing".


So far, to those who knew -- I share more about my issues as a nuisance of a human body than about "autism 'symptoms'".

Treating my autism won't help me actually.
Treating what made my autism troublesome or harder to work with and manage does.
_________________
Gained Number Post Count (1).
Lose Time (n).
Lunella
Veteran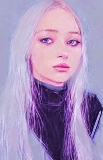 Joined: 2 Mar 2016
Age: 33
Gender: Female
Posts: 1,067
Location: Yorkshire, UK
The last time I shared about it I was accused of being a mental case by various different narcissists using it against me to ruin my reputation.

I don't really think it's worth sharing anything about yourself if it leaves you open to attack anymore. There's far too many evil people in life that just want to abuse you at any chance they get because ultimately they are jealous and insecure so showing that you are confident in yourself while having autism they become even more insecure and further attack you out of their own insecurity.

If you for sure know someone is autistic then thats fine to share with them but in my case I always make them swear absolute secrecy.

_________________
The term Aspergers is no longer officially used in the UK - it is now regarded as High Functioning Autism.
PassingThrough
Yellow-bellied Woodpecker


Joined: 2 Jan 2012
Gender: Male
Posts: 69

I've told only my immediate family, but we probably all have it. My son has an ASD diagnosis, and my wife most probably has ASD (she suspects she does).

I wouldn't tell anybody else. I get by well enough that I don't need to inform others of my neurodiversity. It might make things easier with a few of the people I know. With most others, it would be a huge step back. They'd probably move me into the "special needs" column and treat me that way, or dismiss my ASD out of hand and consider me an excuse maker who needs to get with it and toughen up.

I'm reminded of when my son was diagnosed. Despite the clear signs that he had ASD, I had people with no claim to any knowledge of ASD try to tell me that it was a BS "flavor of the day" condition and that my wife and I just needed to reconsider how we're raising him.
SkinnedWolf
Veteran


Joined: 18 Mar 2022
Age: 24
Gender: Non-binary
Posts: 1,538
Location: China
Just simply ask for acquaintances:

I'll forget about deadlines, if you happen to be doing the same thing, please remind me.

Please send me a text summary when using the talk to communicate multiple points to me.

If you notice that I don't seem to be listening when you're talking to me, please alert me.

Please share your class notes with me.

Repeatedly reminding me that underdressing is a waste of time and that I didn't feel cold.

Don't repeatedly invite me to try certain foods. If I want to try it, I will try it myself.

Yeah, I'm pretty lazy. And it cannot be changed.



_________________
With the help of translation software.

Cover your eyes, if you like. It will serve no purpose.

You might expect to be able to crush them in your hand, into wolf-bone fragments.

Last edited by SkinnedWolf on 21 May 2022, 8:23 am, edited 1 time in total.
Dear_one
Veteran


Joined: 2 Feb 2008
Age: 75
Gender: Male
Posts: 5,693
Location: Where the Great Plains meet the Northern Pines
Joe90
Veteran


Joined: 23 Feb 2010
Gender: Female
Posts: 26,492
Location: UK
I don't even tell other Aspies I have it. They don't seem to guess. One time I was with an Aspie friend of mine, and she knew I had a disability of some sort only because she saw that I had the same concessionary bus pass as she did. So I said that I have ADHD and anxiety disorder. She told me quickly that she's on the spectrum, like she didn't really want to but just said it when she was talking about her autistic sister, then changed the subject.

I wouldn't have really known she was on the spectrum either without her saying. I seem to only detect male Aspies even if they mask.
Caz72
Veteran


Joined: 20 Feb 2013
Age: 51
Gender: Female
Posts: 1,394
Location: England
my husband and his best friend tell people im autistic if im having a meltdown in public but i dont mind people knowing i dont care either way really as i like my autism and never have wanted to be someone else

usually people dont believe me that im autistic tho
back when i was a alcoholic nobody believed me because the alcohol made me really loud and social like a really extroverted nt and i was always dolled up and had a huge social life.whenever i said i was autistic they just said no your not! and oh come on!like they thought i was putting myself down or something

_________________
Have diagnosis of autism.
Have a neurotypical son.