MagicMeerkat
Veteran


Joined: 11 Jun 2011
Age: 32
Gender: Female
Posts: 2,505
Location: either here or there
No. I made up my mind at four years old I was never going to have children. I haven't changed my mind since and ended up needing to have a hysterectomy because my periods were making me anemic. Everyone was like "You will regret this when you are older!" I never have regretted it. I don't think I could honestly bond with a child. Thankfully, my boyfriend doesn't want children either. We have considered possibly adopting a teenager from foster care but most likely the closest thing we will do involving children is sponsor a child in a third world country.

_________________
"So for all of you with the courage to stand up and say "I am me, screw you, World if you don't like it!" Here's to you!
-Erik Sprague
Farunel
Raven


Joined: 6 Oct 2016
Age: 22
Gender: Female
Posts: 124
Location: Oregon
I'm torn. I was convinced up until a year and a half ago that I'd never have the desire for it. But then I met somebody, and it started to sound appealing... He's gone now. But that feeling still lingers. I'm fairly maternal. But again, I am torn.

I value my freedom, the lack of that level of responsibility. There's enough people in the world already, we don't need more. But at the same time, there's that urge in the back of my mind, and we only have this one lifetime. I already told myself I want to experience as much as I can in my lifetime. And that is an extremely important aspect, and life changing for so many. I almost don't want to miss out, if that makes any sense. But I have time to decide. I'm in no rush.
Joe90
Veteran


Joined: 23 Feb 2010
Gender: Female
Posts: 16,691
Location: Maidstone, UK
I do want children, even just one. But there are a few things that are putting me off.
First it's my phobia of vomiting. A lot of women experience morning sickness, and other ailments too, and you have to be careful with what drugs you take to stop it, because various drugs could harm the baby. And it's not only that. When the child starts preschool and mixes with other children, they often pick up bugs like norovirus, and I have a terrible fear and anxiety of norovirus, because of a past traumatic experience I've had with it. I got stressed when I worked at a care home and had to leave my job because of it. I think the 24-hour bug is rather preventable for healthy adults if they wash their hands, but norovirus is an aggressive bug, and I've learnt that no matter how hygienic you are, even if you wear a mask, you still have a high risk of catching it if you are directly around people with it. My mum said that when my brother was 2 he got a norovirus and was throwing up for a whole week, with diarrhoea and all, and both my mum and dad caught it - and even the cat was being sick too! That bug must have been a strong and aggressive Motherf***er, and small children manage to pick these up all the time.

Secondly, me and my brother have an ASD, and the gene that carries ASD is as aggressive as the norovirus, and has a 50-50 chance of being passed down to your children if it is in your family and especially if you have it as a parent. After all the emotional pain and stress I put my mum through growing up with behavioural and emotional issues due to my ASD and ADHD, I don't think I would want to have to go through it all myself. Not only me, but I also don't want my child to have to suffer being different and difficult either. I'd rather have a child with no mental or physical disabilities, where they reach all their milestones normally and go through school without requiring special needs, and is a normal, happy child with lots of friends and going to birthday parties, and being able to bond with me and say "I love you". I know NT children grow into self-righteous teenagers and some can get into drugs, but then children with disabilities can too. Some autistic teens hate social isolation so much that they turn to drugs to either self-harm, cope with their difficulties, or to fit in. As a parent you can't control everything your child does, but if you bring an NT child up well, chances are they may become happy teens and not choose the drug road. But a lot of teens on the spectrum can become angry because of bullying or social rejection or other factors that are beyond your control as a parent, and decide to turn to drugs or some other illegal habit, or even fall into the wrong crowd and be vulnerably led into danger.

_________________
Female
Aged 29
On antidepressants
Diagnosed with AS, ADHD and anxiety disorder
shortfatbalduglyman
Veteran


Joined: 4 Mar 2017
Age: 35
Gender: Male
Posts: 6,744

ezbzbfcg2
Veteran


Joined: 15 Feb 2013
Age: 36
Gender: Male
Posts: 668
Location: New Jersey, USA
valarmorghulis
Tufted Titmouse

Joined: 8 Jul 2018
Age: 35
Gender: Female
Posts: 31

JonWood007
Tufted Titmouse

Joined: 25 Apr 2019
Age: 31
Gender: Male
Posts: 40

Tirips
Tufted Titmouse

Joined: 30 Apr 2018
Gender: Male
Posts: 26
Location: Space
Biologically - No, I would feel guilty knowing that alot of my traits / illnesses from my father's side of the family would more than likely be passed on. And knowing what I go through on a daily basis I wouldn't want my children to go through the same if not worse.

Adopt - Yes, but if only I can get myself better to care for them

If I don't adopt - I would try to volunteer or contribute to those in need
nick007
Veteran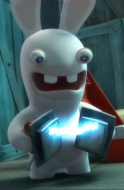 Joined: 4 May 2010
Age: 36
Gender: Male
Posts: 22,533
Location: was Louisiana but now Vermont
nick007 wrote:
I do not want kids because I never even liked kids when I was a kid. Me & my girlfriend both have aLOT of disabilities & we can barely take care of ourselves with lots of help from the government so I really do NOT feel we are capable of taking care of a kid.
I should add that I felt like a parent at times with both my exes cuz they were a lot younger than me & I also kinda do with my current girlfriend even thou we're the same age cuz of her issues but I'm sure she feels like a parent to me sometimes too. Feeling like a parent at times is actually kinda my ideal romantic relationship but this is the closest I wanna get to actually having kids. I think I would rather be sorta a mentor to tweens or preteens than have any of my own kids like join the big brother program. At this point in my life I would rather not be involved with kids at all thou. My girlfriend wants kids. She worked with little kids volunteering at the library & at bible study but she knows she cant handle having any of her own at this point in her life cuz of her issues. Things could change for her but she would much rather have me & no kids than not have me.

_________________

But I don't want to go among mad people, Alice remarked.
Oh, you can't help that, said the Cat: we're all mad here. I'm mad. You're mad.
How do you know I'm mad? said Alice.
You must be, said the Cat, or you wouldn't have come here.
wrybread
Butterfly


Joined: 28 Mar 2016
Age: 40
Gender: Female
Posts: 12

For most of my life, nope. I always felt there was something "wrong" with me and from my experience with my parents I didn't see how I could raise a child that wouldn't feel miserable. I just didn't want to raise a child that would suffer the way I did.

Theoretically, I told myself "zero or four." If I were to have kids, I would want at least four so they could commiserate with one another over their childhoods. But then I told myself I had to do this with the most understanding man that ever lived.

...and for a very brief period of time I thought I found that man.

But, yeah, 40 years old now, single and childless. I'm not happy or sad about it. It's just how things turned out.