nick007
Veteran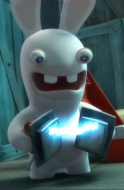 Joined: 4 May 2010
Age: 37
Gender: Male
Posts: 22,914
Location: was Louisiana but now Vermont
Teach51 wrote:
Seems like his depression and grief have overwhelmed him for some time.
I really hope that he can receive counselling that will help pull him out of this and that this will be a turning point for the better. Hugs.
I really hope so too. From what I've read in other posts, he has a seriously hard time coping with his daughter's death. Grief & depression can be very hard things to deal with. Depression medication might be useful as well as the counseling but counseling is essential. I really hope he's receptive to the idea of getting mental help & that he doesn't try to break up with you again aspieprincess. It's great that your working with his parents on trying to get him help. I'm sure having a good support network will be a major help to him even if he doesn't realize it rite now.

_________________

But I don't want to go among mad people, Alice remarked.
Oh, you can't help that, said the Cat: we're all mad here. I'm mad. You're mad.
How do you know I'm mad? said Alice.
You must be, said the Cat, or you wouldn't have come here.
aspieprincess123
Deinonychus


Joined: 16 Aug 2015
Age: 35
Posts: 309
Location: england
Thankfully he can come home for xmas though it's going to feel like a very dark xmas though hospital staff said that the mental health team don't want him released and think he needs to be sectioned.

I wish I could help him but I saw him today in hospital and they said last night he tore the cannula from his arm and had to be sedated. I sat with him this morning and all he did was look at a picture of his daughter he didn't talk or anything.

I'm speaking with his mum and sister as since we are not married his mum has to make the decision but the mental health team said he needs to be sectioned for his own safety as they mentioned his entire thought revolve around death and self harm and that he spent the time after she died he resorted to self harming as punishment and when he said the nightmares didn't stop he tried to push us all away so he could die alone.

I don't know how I can fix him as he told me he hates himself so much that I was right to cheat and he dosen't even consider himself to have a soul.

I'm now looking back and all those times he said he's had cut marks or injuries from work as he's a engineer i'm now thinking it's self harm.
Archmage Arcane
Sea Gull

Joined: 13 Jun 2019
Age: 59
Gender: Male
Posts: 233
Location: Connecticut, USA