"A smart, satirical look at autism" at Edinburgh festival
Page 1 of 1 [ 3 posts ]
ASPartOfMe
Veteran


Joined: 25 Aug 2013
Age: 63
Gender: Male
Posts: 24,614
Location: Long Island, New York
HoxtonPaul
Yellow-bellied Woodpecker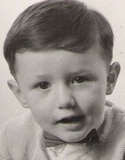 Joined: 3 Nov 2005
Age: 57
Gender: Male
Posts: 72
Location: London
I immediately posted the second Comment is Free reply. Which said:

Cain was actually one of several 'out' autistic performers on the fringe this year. Ria Lina discussed being on the spectrum. Don Biswas titled his show Dyspraxia and Politics - the two sides of Don Biswas. 18 year old Kirsten MacGregor outed herself first thing in her stand up set. Tom Bowes who runs the Autistic Genius Facebook page was there as part of a cast of a regular show.

My own show Guerilla Aspies - the show of the book, converted audiences to autism. I only did 4 days mind you. Yes it was funny.

Last year Robert White did a show which heavily discussed his innate nature, which was neurodiverse or autistic. Why does Ciam seem to get so much attention? Is it because he went to Central or just has good publicists?
Hyperborean
Veteran


Joined: 4 Jan 2015
Gender: Male
Posts: 956
Location: Europe
For all his undoubted talent, Cian Binchy probably has good publicists or has caught the attention of a journalist whose 'special interest' is autism. I read the Guardian article too; to be fair, as a newspaper they are keen to improve society's understanding of autism, not simply to raise awareness, of which there is no lack (although often the negative variety). But there is still a long way to go.

The way in which some people attract attention to themselves and their causes is dubious, to say the least. Those who work quietly and diligently in the background are usually outshone by self-publicists who do less but shout loudly. People on the spectrum tend to be the creative, hard-working 'back office' types whose efforts underpin the whole organisation - this is one of the facts about autism that society needs to appreciate.