Page 1 of 1 [ 3 posts ]
Kitty4670
Veteran



Joined: 18 Nov 2014
Gender: Female
Posts: 5,780
Location: California,USA
Do people here think doctors are the only one that can heal you? I know doctors are great, but they can make mistakes, they only human, I read alot on how doctors make mistakes, one time in the ER, doctors were working on a patient, I think it was open heart surgery, they were almost finished, they left before they were finished, because it was lunch time, they were grad students there or people that were training to be doctors, the doctors thought they could close the patient up.

_________________
You are my shining star that shine so bright that guide me to the light, so keep on rockin', cuz That's Rock and Roll
nick007
Veteran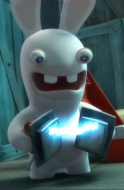 Joined: 4 May 2010
Age: 37
Gender: Male
Posts: 23,497
Location: was Louisiana but now Vermont in the police state called USA
I've had alot of bad experience as a kid with docs not recognizing or really understanding my disabilities. I had bad experience with a psychiatrist that I saw in my early 20s. I didn't really feel truly better till I weaned myself off all the psych meds. I had problems a few years later thou & researched psych meds & factored in the bad experiences I had on some & I got my GP to prescribe some psych meds that help me a lot. It's been like this with non psych issues too. I research my issues & conditions & then talk to my GP about it & get her to prescribe the meds. I would see my doc a lot less if I could prescribe my own meds. There has been times where she doesn't agree with me or I'm unsure as to what issue or problems I'm dealing with & she helps me out. I guess the key points here are do research yourself on your issues & have a doc who listens to you; by listen I don't mean he/she has to do what you say but rather hear you out on your issues & what you think might help.

_________________
"I don't have an anger problem, I have an idiot problem!"


~King Of The Hill
badRobot
Blue Jay


Joined: 18 Jan 2011
Age: 39
Gender: Male
Posts: 90

I strongly believe every person should be responsible for their own health and don't rely on doctors.

Healthcare industry is really skewed and it doesn't really target overall health of the patient and usually targets only symptoms.

Majority of physicians are clueless regarding nutrition and healthy lifestyle.

I visit doctors only to do tests and collect data. I ignore their recommendations and prescriptions and follow recent guidelines backed by actual research instead.

My health improved dramatically since I adopted this mindset.