Erisad
Veteran



Joined: 5 Jul 2010
Age: 30
Gender: Female
Posts: 13,062
Location: United States
sunshower
Veteran


Joined: 17 Aug 2006
Age: 119
Gender: Female
Posts: 4,496

Lost about 1.5kg in a week. Only 2kg to go!!



I need some advice though - I was reading some of Onioun's earlier posts regarding gluten and dairy. I find that gluten definitely has an effect on me, such that it induces both the weight gain, lethargy, moodswings, and poor mental functioniing.

I've cut gluten out of my diet, and I believe I can stick to this, but I'm not sure I can cut dairy out also on top of gluten. Would would other posters advise in regards to this? Would the difference it could potentially make to my daily functioning be worth also cutting out dairy?

I only want to cut out dairy as a last resort, or a really drastic measure, because it will be almost impossible for me eating at college to go on both a dairy free and gluten free diet, and also I think maintaining a balanced diet without dairy could be very difficult.

_________________
Into the dark...
Moog
Forum Moderator


Joined: 25 Feb 2010
Age: 40
Gender: Male
Posts: 17,663
Location: Untied Kingdom
Hi sunshower. Individuals vary, so I don't think anyone can tell you but you... It's a case of experimenting.

Personally I went off gluten and dairy for a while, then added a bit of dairy back in, and I seemed okay on it. Then I added gluten back in. These days I find that if I keep my gluten/casein levels low, then I don't have (m)any problems. I suspect that I have a threshold for gluten/casein that if I go above, I get a toxic response.

This is all just conjecture.

And congratulations on your weight loss.


_________________
Not currently a moderator
BlueMage
Toucan


Joined: 11 Jun 2009
Age: 128
Gender: Female
Posts: 297

Once upon a time I wanted to lose a little weight, now I'm "underweight" but somewhat toned: 5'4, 105 lbs. I recommend weight-lifting for a year or so until you "plateau", then you can give it up and some base level of muscle tone will keep sticking around even after you stop, as long as you remain active in some way. What also works for me is playing Dance Dance Revolution and doing "The five tibetans" set of exercises and following the macrobiotic diet.
lotusblossom
Veteran


Joined: 13 Jan 2008
Age: 40
Gender: Female
Posts: 3,106

Im doing very well at getting slimmer at the moment



I bought a jillian michaels dvd which is very good and the hardest video Ive done so bound to make a difference, I feel thinner each time I do it!
http://www.amazon.co.uk/Jillian-Michael ... 992&sr=8-1

Im also following the Marissa Peer hypnotism program which is very good I used to think about cake all day and really struggle with eating but now I dont think about food and dont fancy junk food at all. Its been such a relief to be normal about food and not hungry and bingeing all the time. Ive copied the audio book version and the hypnotism track onto my mp3 player and try to listen to it every day, its made such a difference!!
http://www.amazon.co.uk/You-Can-Thin-Pr ... -1-catcorr
SwimmingHigh
Tufted Titmouse

Joined: 4 Mar 2017
Gender: Female
Posts: 40
Location: Toronto
anyone still alive on this thread?? lets revive it!

Im one pound away from being obese instead of morbidly obese lol
after losing 78 pounds over the last few months.

Im on a keto diet no grains no sugar high fat moderate protein low carb (less than 20 net carbs a day)
I also do Intermittent fasting (16:8) and fasted HIIT workouts almost every day as well as fasted lifting.

I feel a lot less overwhelmed and emotional now that im no longer addicted to sugar.

_________________
Emotional Intelligence Test 85/100
25 on am I highly sensitive
Your neurodiverse (Aspie) score: 168 of 200
Your neurotypical (non-autistic) score: 59 of 200
C2V
Veteran


Joined: 7 Apr 2015
Posts: 2,666

I am not overweight, but I look ... flabby? I don't know. I suppose because I'm just bone and fat. No muscle, no mass (at least in my opinion). I put on unnatural fat a few years ago via some pretty hardcore medications and it just won't go away even now off them. Weird rolls of soft fat in weird places, where otherwise I'm slender - eg "moonface," a common side-effect.
I want to be fit enough to go swimming and not feel horrible about my body.
Am vegetarian, eat very little fatty foods (don't like deserts, cakes, chocolate much) and don't eat a lot of volume. It's exercise. I find cardio exercise deeply unpleasant.
Too self conscious and unfit to jog, so I should really force myself to start walking. Walkig quickly and consistently is good for fat loss.

_________________
Alexithymia - 147 points.
Low-Verbal.
nick007
Veteran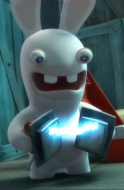 Joined: 4 May 2010
Age: 36
Gender: Male
Posts: 22,533
Location: was Louisiana but now Vermont
I used to be skinny as a kid & teen because I was an extremely picky eater & would only get the food I wanted for one meal a day. I gained some weight sense then thou cuz I'm eating 3 meals a day now & I've been binging on snacks & meals when I eat. I lost it by cutting down on the binging & exercising more. I got to a good weight again & slacked off & fell back into the binging & not exercising. Now I weigh more than I ever have & my blood sugar & cholesterol are high. I'm trying cut down on the binging again which I'm doing some & I'm trying to exercise more. It's really hard to stop myself from binging & it's hard to motivate myself to exercise. My girlfriend just got a fitbit & is trying to exercise more around the house(she's more overweight than me) & I think her being more active is helping me some but I don't like walking around the apartment like she's doing. I rather go for longer walks but it's hard to motivate myself to especially when there's other things in life going on. I went for a walk yesterday & today but I cant walk as far as I used to & I'm afraid to push myself too hard. I know I need to do it regularly for a while before I get back in shape but like I said it's hard to motivate myself to.

_________________

But I don't want to go among mad people, Alice remarked.
Oh, you can't help that, said the Cat: we're all mad here. I'm mad. You're mad.
How do you know I'm mad? said Alice.
You must be, said the Cat, or you wouldn't have come here.