Do you feel bad from eating out?
Page 1 of 1 [ 5 posts ]
zeldapsychology
Veteran


Joined: 4 May 2008
Gender: Female
Posts: 3,638
Location: Florida
I can eat small bags of cookies or foods we have cooked at home baked and cooked normally but it seems whenever I eat out such as Pizza Hut or a sit down dinner my stomach the next day or two does somersaults and I have cramps and issues. I don't eat salads and we maybe eat take out pizza once a week but every time it tears my stomach up. Instead of eating cooked stuff at home.

I don't eat salads and seem fine stomach wise with toast with PB for breakfast and a coffee and for "desert" 100 calories popcorn vs. a 300 calorie ice cream cone my stomach is ok but whenever I change it up to bad foods I feel awful!

It makes me worry when we go on our December cruise if eating all that junk will equal running to the bathroom constantly UGH! greasy burgers and foods all around you! I doubt the "breakfast" will even be good for you! greasy bad foods all around! Hope I don't feel totally ICK!
Sweetleaf
Veteran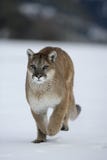 Joined: 6 Jan 2011
Gender: Female
Posts: 30,529
Location: Somewhere in Colorado
Do you ever eat any vegetables at all? Also not so sure popcorn and ice cream cones are healthy foods,nothing wrong with snacking on it from time to time....but its not very nutritious. Not to mention a lot of PB is packed full of sugar if that is one of the kinds you use, the PB also isn't healthy. Also not all food you go out to eat is unhealthy, pizza hut certainly isn't the healthiest choice however. I myself find to much pizza hut pizza bothers my stomach to. Maybe just try to pick healthier choices when eating out if greasy pizza makes you feel sick. But IDK it could also be that you aren't balancing your diet enough with vegetables and its causing digestive discomfort.

Is all the food on the cruise going to be junk food and fast food or are there any healthier options? Perhaps it wouldn't be a bad idea to give salads a chance.

_________________
Tell me lies tell me sweet little lies, tell me lies.
AJisHere
Veteran


Joined: 29 Oct 2015
Age: 32
Gender: Male
Posts: 1,135
Location: Washington state
Seconding what SweetLeaf said.

Really, eat more vegetables. Your body will thank you... I think this goes extra for aspies. Being autistic is stressful, stress can lead to constipation, so getting enough roughage is especially important.

_________________
Yes, I have autism. No, it isn't "part of me". Yes, I hate my autism. No, I don't hate myself.
BTDT
Veteran



Joined: 26 Jul 2010
Age: 56
Gender: Female
Posts: 6,040

Perhaps the most common problem with eating out is the huge portions in front of you. Overeating is the simplest and most obvious explanation. I like Panera Bread because you can order half portions.
Less common is some sort of intolerance or allergy. Many adults have a lactose intolerance--which means that if you eat too much cheese or milk you will have digestion issues. There are cheeses with minimal lactose--Swiss cheese may be a better option if you have a choice.
questor
Veteran



Joined: 23 Apr 2011
Age: 59
Gender: Female
Posts: 2,573
Location: Twilight Zone
Pizza Hut and other restaurant food is often very greasy. Greasy foods will upset your stomach, more so if you have a sensitive stomach. I had lifelong issues with acid stomach, and other gastro problems. I was able to almost eliminate the acid stomach problem by reducing stress in my life, and by eliminating most greasy foods from my life. Once in a great while now, I will have something greasy at home, or when eating out. This has been a big help for my acid stomach problem. I went from taking a lot of antacid tablets a day to having a few a year! I still have the antacid bottle I moved up here with almost 11 years ago. I was going thru a stressful time, but the move improved things, so I was finally able to stop taking them on a daily basis. I had already been able to reduce the number by reducing the greasy foods I ate. Really, the worst triggers are greasy foods, and stress, and also, people are sometimes sensitive to particular foods, like spicy foods.

_________________
If a man does not keep pace with his companions, perhaps it is because he hears a different drummer.
Let him step to the music which he hears, however measured, or far away.--Henry David Thoreau