Are 'winners' just lucky?
Page 1 of 1 [ 9 posts ]
noisserped
Tufted Titmouse

Joined: 11 Sep 2021
Age: 36
Gender: Male
Posts: 37

I always thought it's absurd that some people are supposed to be the best at their sport when they patently haven't played every single person possible... and not because they don't want, either... but it's really all just luck really, e.g. the little I've played of a racket sport... it was so expensive... with a hole in the ceiling... how is anyone supposed to do anything with that? Besides the fact that these 'champions' likely have very supportive families etc. of course... which not everyone has, and is also basically luck... but the former applies too... if society doesn't care... or cares mostly about those already privileged... then even if there are those who would be skilled at a sport they just don't even have opportunities... and this is why I never thought of these 'best' as really that...
Offset
Yellow-bellied Woodpecker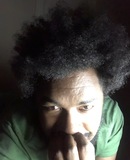 Joined: 4 May 2020
Gender: Male
Posts: 68
Location: Los Angeles, CA (USA)
Some of it is born talent, and some of it is luck/right place at the right time/being favored my media/sponsors etc.

I will say that sports that rely on judge decision, can be biased. In figure skating, and in gymnastics; There are many people who feel the person that won bronze, should have won gold in the event, but because the judges were being biased and jerks, and showing favoritism to certain athletes, and giving other athletes them deem unfavorable, poor scores etc.

In basketball, a team can make a Hail Mary shot from half court, and score, and that was pure luck. They won the championship. In baseball, bottom of the ninth, batter hits a home run/grand slam, and wins the world series. In American football, a player in the last few seconds of clock time/game time, is lucky enough to not get tacked make it to the end zone and score a winning touchdown. So that's where it comes to luck.

But you have to have talent and skill in some shape or form, but yeah. It's flawed in some cases, and I do get exactly what you mean OP.
noisserped wrote:
Are 'winners' just lucky?
While opportunity is largely dependent upon random chance, being prepared for opportunity plays a much larger role.

You cannot win a race if you do not train, enter the competition, run the race, and run it faster than anyone else.

What did you think ... that people are picked at random, handed a gold medal, and told "You have won the Olympics"?



As if!
kraftiekortie
Veteran


Joined: 4 Feb 2014
Gender: Male
Posts: 78,552
Location: Queens, NYC
Unsuccessful people generally fall into three categories:

1. Those who ascribe other people's successes to 'Luck'.*

2. Those who ascribe other people's successes to 'Cheating'.*

3. Those who do not give a damn about being successful.



(*Note: Even when confronted with evidence to the contrary, such people seem reluctant to admit their own shortcomings.)
Minervx_2
Sea Gull

Joined: 22 May 2016
Age: 30
Gender: Male
Posts: 215

Talent is a multiplier of practice. You still need to practice to get good at a sport, but talent lets you get twice as good in X amount of time as other people.

If you're playing a sport at an amateur level, you can get away with having one or the other. At that level, nobody's at their full potential. So you could be an untalented player who put lots of time in and is better.

But at a professional level, it's so competitive; there are many people at the pro level who have both lots of talent and lots of practice. So you're not going to compete with just 1 of those 2.
magz
Forum Moderator


Joined: 1 Jun 2017
Age: 36
Gender: Female
Posts: 11,538
Location: Poland
magz wrote:
Also, 'winners' usually have rich histories of defeats.
... upon which they do not dwell.

This does bring up another factor in winning: While successful people may have had many failures, they never let those failures define themselves; but used those failures as learning experiences and kept trying.

"I have not failed. I've just found 10,000 ways that won't work." -- Thomas Alva Edison (1847-1931), prolific inventor, who held 1,093 US patents in his name.
Edna3362
Veteran


Joined: 29 Oct 2011
Gender: Female
Posts: 8,756
Location: ᜆᜄᜎᜓᜄ᜔
Varies wildly.
I do think luck plays, but so are the cards a person holds and how they play said cards.

Luck is basically what one may draw, along with how they'd coincidentally play a card regardless of skill.
Some people gets a whole deck and a lot of aces, some gets half a deck with a lot of jokers.
Some ended with a deck that can grow and accumulate, some don't.

Skill is how someone makes up with the card they draw. Skillful ones would try to make their luck.
They may bluff, they may go creative. Some would able to build their deck and some would just figure it out how to play without queens.


There's a trait -- to be able to play more and longer with those cards.
It's a form of resiliency that made those who see failures more of a progress than a mistake to carry their whole lives.

They don't easily run out to cards in decks -- a prerequisite to most of them is that their condition to be able to have a deck that renews faster and plays longer.
And some, with this trait, eventually make up their own skills in time... And eventually make their own luck, either out of sheer number of tries or out of pure skill or both.

But don't get me wrong! Without a condition to grow or change and without skill even with a bottomless deck... Not everyone can play with a deck full of 2s and 5s win that easily -- but still it has more odds winning than a limited deck.. Eventually.


Lastly the tables!
Some are lucky enough to play in a luxurious table that values everything.
Some tables change rules rapidly. Some tables values are in reverse. Some tables had to be left in favor of another after few rounds. Some tables plays a game differently!
And some tables have rules about leaving in favor of another... Like some cannot allow any players to leave unconditionally, then another requires luck or some skilled play condition. Etc. Etc.
_________________
Gained Number Post Count (1).
Lose Time (n).