Page 1 of 1 [ 12 posts ]
I've probably got cancer somewhere. I'm so scared. If I do have cancer I hope it isn't in the bowels because I hate colonoscopies. I know it isn't ovarian or cervical cancer because I've recently had that checked and it came back as normal.

I have no symptoms in any particular place so if I do have cancer it could be anywhere. But I haven't felt well for about 3 weeks now. It started off with flu-like symptoms 3 weeks ago, but when I took a covid test it came back negative. Then I got oral thrush, which made me very ill. I couldn't eat for a week because it hurt to swallow and even talk. I went to a dentist who cleaned all my gums and teeth for me, then I saw the doctor who confirmed it was oral thrush and gave me some medicine.

It seems to have just about gone now but I seem to be left with very little appetite and I have a tickly cough, even though the doctor checked me over and said my chest sounds clear. I also have very sore ears from constantly wearing earplugs at home, and in bed, to block out the constant noise the s***bags make upstairs.

Do you think I could be anemic because I've not been eating much lately? I'm sleeping 12-14 hours a day (totally opposite to the previous 2 months when I was only sleeping 1-3 hours a day). When I'm out and about I keep coming over dizzy and unwell, and I can only face small portions of meals.

Does this sound like anemia? Or should I go back to the doctors?
Could be stress or depression cos they lower the immune system , so that's why you get thrush . yeast is always in the body but only flares up into thrush or rashes when yer immune system isnt doing too well.

I had diarrhoea due to depression when I was a teenager.

I could be wrong of course

You had a nervous breakdown about a month ago like I did. I couldn't walk far and got dizzy for three days after.
I'm hoping it is stress, as I did overworry way too much a few weeks ago. I was almost climbing the walls with anxiety and depression and I slapped my head angrily with my hand because I got frustrated with myself for not being able to make friends. Also the stress of the noise the upstairs neighbours make has really been causing stress lately and I don't get much sympathy whenever I tell people about it, they just justify it as "normal movements" but I don't think it's normal everyday noises. They're just inconsiderate and weird. I hate having noise sensitivities. If we do move I'm going to bring up my noise sensitivities to whoever because I lack the noise filters most NTs have (although some NTs are noise sensitive too).
Ugh .. sound sensitivities …





But am hoping you feel better soon .


(Pardon unsolicited suggestion here .)
Garlic , capsules or otherwise will keep thrush under better control .
As I understand it ,Thrush equals yeast infection . And Greek yoghurt or full fat yoghurt will help restore gut bacteria . Do not use them together , (no bad side effects) but they will cancel either other best benefits out . Several hours apart .if you do use them
(Untreated Thrush can cause all kinds of cruddy symptoms

).
_________________
Diagnosed hfa
Loves velcro,
Quote:
where ever you go ,there you are
I'm just terrified that I might have autoimmune disease. Apparently it can affect anyone at any time for no reason, and once you have it you basically have to live in a bubble. I've got my forth covid jab in a couple of weeks and I'm getting nervous now in case it kills me because I might have an autoimmune disease. Why me? Ain't I unlucky enough as it is?
Truly hope you do not have a autoimmune disease , but , have often considered that the Aspie immune system
Might get up-modulated for a variety of reasons . The idea that the lack of neural pruning sometimes caused me to wonder , if it goes on throughout the body, not just the brain , Either way I think a side effect of that might be a hyper aware immune system . Which could show up bodies ongoing over reaction to things it reacts to .?
The brain by itself could cause these hyper aware reactions In immune function , As from my understanding And
Apparently others research . Brain is the master gland .
[PLEASE,Pardon any additional medical advise]*
( just a simple offering for help,take it or leave it .) have an MD that simply recommended a very warm ( hot)
Bath with a cup of baking soda thrown in , and mixed . To help give the body ability to detox and recover .
Preferably just before bedtime .
(Btw am burdened with just that kind of immune system too.) not trying to comfort you but have been dealing with it for a long while . It is a pain . But can be done . Btw have experience that antihistamines help down regulate
Immune function .,most times they make me feel better . If you just wanna pill that might help . (Might have to
Experiment which one works best with you .) Would use them very sparingly .
_________________
Diagnosed hfa
Loves velcro,
Quote:
where ever you go ,there you are
Could be not worrying about it ? Until you know for sure ? Wonder if you might if had a allergy test(scratch test)
In your life . I think perhaps , most people do not connect the condition of their own immune system can be judged
By just observing allergies you might have .More Allergies could very well be a possible indicator of the hyper-aware immune function. (Or more Actually the severity of a persons immune response). If you had ever had to be taken to emergency room because of Anaphylactic shock ,(2x) for eating food that you had no idea you were allergic too.
_________________
Diagnosed hfa
Loves velcro,
Quote:
where ever you go ,there you are
I don't want an immune disorder. My immune system has always been OK.



Why should autism make me physically ill for?

Whenever I read up about autoimmune disorders it never mentions autism.

Anyway I'm not autistic. I may have been diagnosed with Asperger's but I don't identify as autistic so I'm not going to relate that to every physical ailment that goes on in my body.
I've just got very little appetite. I tried eating meat and green vegetables last night (food that's full of iron) but I could only eat half of it because my appetite just switched off and I felt sick and couldn't eat any more, even though I didn't feel full.
nick007
Veteran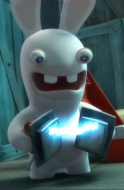 Joined: 4 May 2010
Age: 41
Gender: Male
Posts: 26,739
Location: was Louisiana but now Vermont in the police state called USA
Worrying about being sick can cause you to feel sick which can make you worry even more & you can get caught in that cycle. Anxiety, stress, & depression can take a major toll on the body including your immune system. When I had a mental breakdown at 20 & developed psychotic depression due to my 1st relationship falling apart, I had to force myself to eat most anything for a while due to having no apitite. I had an upset stomach & had to $hit a bit like when I had panic attacks & I also felt kinda like I had to vomit. I had headaches at times & felt really drained.

It may majorly help to focus on taking better care of your mental health. Getting counseling &/or on some psych meds(or having a med change if your already on some) might could help you feel better mentally & physically.