Admission to psych hospital
Page 1 of 1 [ 7 posts ]
YellowBanana
Veteran


Joined: 14 Feb 2011
Age: 49
Gender: Female
Posts: 1,032
Location: mostly, in my head.
So, next Wednesday I am being admitted to psychiatric hospital in the UK for assessment/evaluation/diagnosis of whatever the heck is going on with my mental health and to start on new medication if necessary.

I am lucky that this is a semi-planned admission and I have warning so I can get prepared. I am unlucky that this gives me a ridiculous amount of time to worry about it.

I may have other questions as I think of them ... but for now I wondered, if you have been in psychiatric hospital, what did you take with you? What was / was not allowed?

(Please don't fill this thread with horror stories / bad experiences about psych hospital - I'm already quite scared enough as it is thank you, but have run out of other options. I have not gone into this lightly)

_________________
Female. Dx ASD in 2011 @ Age 38. Also Dx BPD
Misslizard
Veteran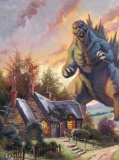 Joined: 18 Jun 2012
Age: 58
Gender: Female
Posts: 18,583
Location: Aux Arcs
I was in one when I was 16,they had you wear bright pink pajamas for the first 48 hours.I think you only get de -caf coffee now and you can't have anything that you can break and cut yourself or someone else with,no cigarette lighters or matches either.There was a thing on the wall that would heat up and you lit your cigs that way.Kids probably can't smoke now,a good thing because we smoked like fiends and kids that didn't smoke when they came in smoked when they left.The staff was mostly nice people who cared but there's always a few who are not so nice,like life.The food was pretty bland,it's hard to make mass quanities taste good.We had some feildtrips,they had movies in the rec room and dances and arts and crafts.It wasn't as bad as the movies make them out to be.I'm nearly 50 so they are most likely better than when I was in there,we had REAL coffee then,a bad idea.Troubled teens smoking and swilling gallons of strong institution coffee.No wonder we all had sleep issues.
YellowBanana
Veteran


Joined: 14 Feb 2011
Age: 49
Gender: Female
Posts: 1,032
Location: mostly, in my head.
Less than 48 hours to go.

I'm very anxious and self-harming a lot.

I hope my psychiatrist is right and that this admission to hospital will be a kick-start to getting me better. She said she thinks I'll be there for about 2 weeks. If 2 weeks can kick-start me out of the current state I'm in and get me back to work quicker then it might be worth it. But I'm very scared about it.

I can't even really believe that I'm mentally ill enough for the NHS to agree to admit me to hospital. Beds in psych hospital are scarce and they're going to let me have one? It must be serious.

As for smoking - smoking on the ward I'm going to is allowed but they have to go out into the garden as the smoking room has just been taken away. Apparently I am an outlier in the patient population because I don't smoke. When my psychiatrist told me this I just responded "I'm an outlier everywhere".

_________________
Female. Dx ASD in 2011 @ Age 38. Also Dx BPD
John_Browning
Veteran


Joined: 22 Mar 2009
Age: 41
Gender: Male
Posts: 4,456
Location: The shooting range
They may or may not have caffeinated drinks, no straps or chords on clothes (policies may vary for undergarments), no shoestrings but they might let you keep shoes with a rubber/soft toe, some toiletries might be kept at the nurses station (razors, nail clippers, ect, will only be allowed under supervision), usually no personal electronics. Magazines and sometimes soft cover books are allowed.

Expect a wake-up time, a lights out time, set meal times, and that laying bed during groups is heavily discouraged. If you have any frustration with anyone there, diplomacy is key- don't act worked up!

Don't expect any privacy. You can go to the bathroom and take a shower without being watched, but that's about it. They aren't going to stare at you, but don't expect to be totally alone. You will likely get alone time if you really want it after meals, between groups, and in the evening, but someone will check on you about every 15 minutes to make sure you are okay. It's more tolerable than it sounds. If you are feeling overwhelmed, talk to the staff well before you feel you are going to freak out, and once again, be diplomatic.

_________________
"Gun control is like trying to reduce drunk driving by making it tougher for sober people to own cars."
- Unknown

"A fear of weapons is a sign of retarded sexual and emotional maturity."
-Sigmund Freud
Misslizard
Veteran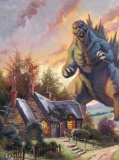 Joined: 18 Jun 2012
Age: 58
Gender: Female
Posts: 18,583
Location: Aux Arcs
Yeah, they checked in on us all night,you are suppose to tell them if you can't sleep,they need to know this.We had private sessions with the shrink,therapist ,group,and a case worker,they would check our rooms daily for drugs,alcohol and items that could cut.I got put in the quiet room once but I needed it ,anyway I like being alone.Most of my memories are funny,I could write a book.I think you will do fine,it's not a long time.My stay was months.
I'm so glad that John Browning also posted on this subject,are people here afraid of the stigma?I really thought you would get more posts.There's got to be others out there.
Sarah81
Deinonychus



Joined: 28 Feb 2012
Gender: Female
Posts: 337

This advice is based on my experiences in an acute/short term psychiatric facility.

Packing list:
Bring:
-comfortable clothing without strings or sharp bits
-waterproof slip on shoes for the shower, without removable straps
-your own pajamas (even if pajamas are supplied)
-your own toiletries, minus razor (the reason I say bring your own things is so that you hold on to your sense of personal identity)
-books, magazines, puzzles, pen. Colouring books are great!
-your own small cushion or soft toy to cuddle at night
-a few family/friend snaps, or photographs of good times
-a list of phone numbers of close family/friends
-change for the payphone or hospital phone, you won't be allowed your mobile
-a few dollars in case there is a collection for pizza delivery or similar, if allowed, or for snacks if you go on leave
-any case notes you have about yourself (make some if necessary) -get your thoughts organised on paper before they start interrogating you
-contact details for your GP, psychologist etc
-identification and insurance details
-small ear plugs and a sleeping eye mask (your rest is important but other patients can be noisy)
-your medication (hand this in)
-journal/diary

Do not bring:
-any electronic devices, phones, computers
-anything that you or a fellow patient could possibly use for self-harm. Includes nail polish and remover, plastic bags, cords, strings, metal things.
-anything valuable, aside from a little bit of small change. Hide this small change and don't let them lock it away or you won't be able to access it easily.
-work

If you have any dietary requirements, let them know beforehand.

Survival advice:
Don't lose your temper with anyone, especially staff, even though the situation may make you extremely frustrated. This will get you nowhere.
Don't get too involved or concerned with other people's problems. You may feel sorry for them but other patients can be extremely draining on you, and you need to get yourself better first. Other than that it's okay to mingle with the others, but keep a little reserved. Be careful what you say because other patients will be very sensitive and take things the wrong way
If another patient gives you any trouble inform the staff immediately. I never had any trouble myself, nor witnessed any problems between patients.
If someone comes in psychotic, violent, protesting about their rights or otherwise aggressive, stay well out of the way and let the staff deal with it- it's what they are trained for. Avoid and ignore and you will have no problems. If you have any concerns that are not about your immediate safety, save them for when you are discharged, recovered and well.
Try to get some gentle exercise, even by walking around the wards
Don't sleep during the day
Try to participate in the scheduled activities, even if they seem a little lame.
Try to eat at the scheduled times, even if you're not hungry.
The unit will operate in a strict schedule, so try to get a handle on the rules early. Some patients will be able to come and go, and others will be fully or partially restricted - find out what leave your doctor has recommended for you.
Try to stay calm, and focus on yourself and your needs. Cooperate with the staff even if you are a bit worried.
Ask your doctor lots of questions, and prepare them beforehand.
Let the doctor do the diagnosing - it's his job.
Try to take advantage of any other services which may be on offer - psychology, social work, etc. Make sure you are linked to the appropriate outpatient service before you leave.
Don't ask the nurses for anything at shift changeover time, or medication time. Try to work around the peak times if you have other requests.

That's all I can think of for now. Good luck, and don't worry, it'll be over before you know it.
Kalinda
Pileated woodpecker


Joined: 9 Jan 2012
Age: 34
Gender: Female
Posts: 191
Location: West Virginia
These are things I wish I'd have known myself, i haven't been formally admitted into a psyche ward since I was seventeen, but I've come close to staying overnight a couple of occasions, it probably looks bad on my part. I just can't deal sometimes, and it's all stressy for me...but I don't like hospitals, they just increase my stress. It's unnatural to be caged in a place without access to freedom for so long, I couldn't deal with it.

_________________
Your Aspie score: 159 of 200
Your neurotypical (non-autistic) score: 61 of 200
You are very likely an Aspie

"Almost always, the creative dedicated minority has made the world better." Martin Luther King, Jr.