nick007
Veteran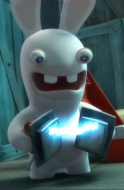 Joined: 4 May 2010
Age: 39
Gender: Male
Posts: 25,589
Location: was Louisiana but now Vermont in the police state called USA
There are times I wished I was not autistic. I don't think I have any major benefits when it comes to life stuff & functioning. I'm the opposite of the stereotypical high-functioning Aspie. I have NO special skills, strengths, nor talents. I'm NOT an intellectual genius & I struggled MAJORLY in school due to learning disabilities & most people are aLOT smarter than me. I'm actually also bad with technology & NOT able to have any career in the STEM field. However I have other various disabilities that majorly limit me & it's very hard to say what problems, issues, & struggles are due to autism & what are not. I do think I woulda done better with obtaining & maintaining employment if I was not autistic. All my jobs still woulda been unskilled minimum-wage stuff but I woulda done better at job interviews, I might coulda found some jobs by networking, & I might woulda been more respected by my coworkers & employers. I woulda had an easier time getting girlfriends as well. I coulda compensated for being disabled some if I was not autistic & had better social skills & some friends who woulda tried to set me up with someone.

There is currently NO cure for autism even if some people insist changing our diets would make all autism symptoms disappear or people pushing other such bull$hit like apothecary's selling miracle snake-oil cures to desperate suckers for quick & easy cash.

I can NOT stop being autistic & I can NOT change my past but I can try & learn from things. In some ways I have made a lot of improvement by spending time on this forum learning about autism, the many various ways I am different from NTs, & I have a better understanding about myself. Also some psych meds are approved or used off-label to treat some autism symptoms or comorbids. I found decent treatments for some of my autistic comorbids like anxiety, OCD, & irritability by researching psych meds. Plus having a great girlfriend I'm living with instead of being stuck living with my parents is a huge improvement.
Last edited by nick007 on 14 Jun 2022, 5:25 pm, edited 1 time in total.
Jakki
Veteran



Joined: 21 Sep 2019
Gender: Female
Posts: 8,278
Location: Outter Quadrant
Before they diagnosed autism as a spectrum. No one knew to look into a child's function or lack of function unless they looked off, or did not speak .. So if I had known,or my mum had known . About this could they have helped me into a more normal , interaction with society . Friends, relationships, whatever.?


Am very stupid concerning societal things !, but other things , I have researched, am very good at , thanks to Aspie pragmatism, and correlation skills.
Often I think and wish,? What if I were not autistic, but I have no yardstick to measure that by ? Have always been this way. And I cannot be in the shoes of someone who is not . But on my best days can try to approximate based on what I have seen of NT ,if given a chance to focus on it...but they were just different , and interactions with them could be perilous . Masking helps .


Also if you can get support with the right person, it is priceless.
_________________
Diagnosed hfa
Loves velcro,
Quote:
where ever you go ,there you are
Joe90
Veteran


Joined: 23 Feb 2010
Gender: Female
Posts: 24,201
Location: UK
I hate being on the spectrum too and I don't know why there's literally 0 cure. Well, I don't even mean cure, but treatment at least, like for quicker social responses or to filter out sounds easier, things like that.
_________________
Female
Aged 32
Diagnosed with ADHD
Have Anxiety Disorder
Diagnosed with mild ASD but I don't identify as autistic
Ettina
Veteran



Joined: 13 Jan 2011
Age: 33
Gender: Female
Posts: 3,966

Dylanperr wrote:
Ettina wrote:
MarissaKay wrote:
However, if I'm wrong and a cure can be developed, it's not my place to say if someone should or shouldn't take it. I certainly wouldn't shame someone who felt that their ASD was a burden to them because everyone has different experiences with their own autism. I've worked with autistic kids whose IQs were lower than 75 and could barely function; I wouldn't be against it if they could be cured to give them a better chance at a good life.
How do you know if they'd want a cure?
And whether or not you feel unhappy about being autistic has more to do with how others treat you than the actual features of your autism. Maybe we should be trying to raise kids who don't feel the need for a cure, instead of trying to find a cure. To me, it's like saying that some gay people are absolutely miserable being gay and long to be straight, so we should figure out how to change sexual orientation.
If a cure ever is found, it almost certainly will be forced on non-consenting people. Especially children, and people who can't communicate well. And it'll be used as an excuse to stigmatize people who don't want the cure - just look at how people who continue a pregnancy after prenatal diagnosis of a chromosome condition are treated.
They don't force the curing of anything on anyone and why would it be forced on non consenting people?
What if you can't get the person's consent because they can't communicate well enough?
nick007
Veteran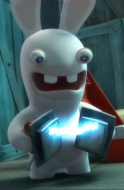 Joined: 4 May 2010
Age: 39
Gender: Male
Posts: 25,589
Location: was Louisiana but now Vermont in the police state called USA
Dylanperr wrote:
They don't force the curing of anything on anyone and why would it be forced on non consenting people?

Autism cure sounds very vague, because autism is very complex, if it's to cure the comorbid conditions (in my opinion they are the worst part about autism) to lessen the severity of severe autism I would fully support that. But if it's used as a tool to exterminate autistic people and all forms of autism from ever existing I wouldn't support it at all. There is no autism gene and it could vary from person to person as well.
Sometimes people with certain mental disorders have treatments forced on them like people who are suffering from schizophrenia, bipolar disorder, & suicidal depression. Also adults with those mental disorders are sometimes put in guardianship situations along with other mental disorders like Alzheimer's & low functioning autism. Sometimes people with those issues are put in mental wards or nursing homes against their will. It does NOT seem far fetched to me that some people with low functioning autism would have a cure forced on them if they are thought to be a major threat to themselves, others, or are incapable of caring for themselves & giving informed consent.
CockneyRebel
Veteran


Joined: 17 Jul 2004
Age: 47
Gender: Male
Posts: 108,061
Location: On a special base where the Christmas soldiers of the world live
misha00
Snowy Owl



Joined: 5 Sep 2014
Gender: Male
Posts: 155

Cure is very unlikely, as it's really impossible to define a condition as complex as autism in terms of molecular causes in molecular biology.

Meaning there's no one molecular culprit for all stripes of autism.

Genetics likely very complex as well.

There's also a lot of misinformation and hype in science news giving people a sense of mysterious and complex conditions such as cancer and autism as possible to "cure."