Resent people who help me or give me things
Page 1 of 1 [ 8 posts ]
klanka
Veteran


Joined: 31 Mar 2022
Age: 44
Gender: Male
Posts: 1,394
Location: Cardiff, Wales
I started feeling resentment towards someone who was going to help me get a much needed divorce, and another person who was possibly going to give me a job.


How do I deal with that?
Last edited by klanka on 27 Apr 2022, 5:23 pm, edited 1 time in total.
cyberdad
Veteran



Joined: 21 Feb 2011
Age: 55
Gender: Male
Posts: 29,869

actually it's hard and takes effort to properly appreciate people's help or advice and reciprocate.

Being nice comes naturally to some people but if your life is hard then it's more likely we are suspicious of a person's intentions or feel obligated to reciprocate.

I myself hate getting gifts. It means I have to now go and find something for that person when I never asked for the stupid gift in the first place.
Juliette
Veteran


Joined: 28 Sep 2006
Gender: Female
Posts: 4,620
Location: Surrey, UK
Hi klanka - I read your post with great interest, as I know someone who feels the same way. From a psychological viewpoint, this can mean several things. The first that comes to mind, is that "you may deem yourself not worthy" OR the simple fact, that it creates awkwardness, a negative emotion overall.

I am a giver, and know someone who takes offence at receiving gifts from people, even when they desperately need the item. I recognise that the person seems to be expressing a need to "do life hard", even welcomes a hard life, one where they value achieving what they need totally on their own, no matter how hard. Now, that deserves respect, although the average human often cannot and will not understand this.

It's important so far as I can see, to learn that a simple & humble thank you, is a common courtesy in the real world of everyday people. I do understand from a perspective of being differently minded, that this can be hard for those who are far more blunt than I.



Best advice … go gentle on those who wish to help in any way. You have every right to explain your stance. If someone insists on giving you something you don't want however, you have the right to give it away, if you cannot handle keeping something you don't feel comfortable with keeping. There's alot of discussion about this on the web.

Have you, on the other hand, ever helped others? I'm wondering if this is an issue that affects you both ways?
blazingstar
Veteran


Joined: 19 Nov 2017
Age: 68
Gender: Female
Posts: 5,839

When I was a lot younger, I remember people telling me point blank that how I treated others who were nice to me was just plain rude and I should learn to say thank you.

So I did. It has made all the difference in the world.


_________________
The rivers flow not past, but through us, thrilling, tingling, vibrating every fiber and cell of the substance of our bodies, making them glide and sing. – John Muir
HighLlama
Veteran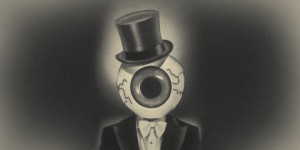 Joined: 12 Apr 2015
Age: 39
Gender: Male
Posts: 8,017

klanka wrote:
I started feeling resentment towards someone who was going to help me get a much needed divorce, and another person who was possibly going to give me a job.


How do I deal with that?
Why do you feel resentment? What does it feel like they're doing to you, besides helping?
klanka
Veteran


Joined: 31 Mar 2022
Age: 44
Gender: Male
Posts: 1,394
Location: Cardiff, Wales
I realise intellectually that I needed the man's help to get a divorce and that I need someone to give me a job. Thankfully I can accept these things, but it does feel bad. Probably stemming from not feeling worthy of help (as you said) or it being ingrained in me as a child that it's not normal for me to be helped/or not acceptable.

I had a big problem with ingratitude, so now I'm careful to say to someone 'I'm grateful for...' which may be doing it too literally .

I've not had the opportunity to help someone in a big way like this, I've done smaller things within my power before though.

I think in the past I may have acted mean to someone who helped me because I felt uncomfortable, I didnt know why I was doing it at the time.
Dillogic
Veteran


Joined: 24 Nov 2011
Gender: Male
Posts: 9,334

I dunno, but I refuse help and/or support because I don't want to be a burden on others. I guess I don't feel like I'd be worth it either as I don't see myself of much worth, but that'll be beside the point, as being a burden is the main reason.

No resentment or negative feelings from me, just that I don't want the help.
shortfatbalduglyman
Veteran


Joined: 4 Mar 2017
Age: 39
Gender: Male
Posts: 8,888