Traditional Spinning for personal development
Page 1 of 1 [ 3 posts ]
Fenn
Veteran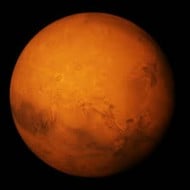 Joined: 1 Sep 2014
Gender: Male
Posts: 729
Location: Pennsylvania
This is a strange line of thought - but try to follow me

I started this thread:
Topical Discussion - Television, Film, and Video - What is the best movie no-one has ever head of?

Because of this - I thought of an animated short I hadn't seen since I was a child.

In researching the creator of the animated short I came upon one of his other short films.

I just watched this short film

Jak krtek ke kalhotkám přišel
short film on youtube (won't embed here)

I found the beginning not very interesting, but then I found it fascinating.

It is interesting story telling, with cute animals, but is also about traditional flax weaving.

And this reminded me of an interest I have in traditional crafts (thought I am usually not very good at them and don't try them often, I find the "making things from scratch" process fascinating).

This reminded me of an article I had read about Gandhi - and how he recommended traditional spinning as a way to grow as a person and get in touch with simpler and more profound things.

Which got me to thinking - "how to" - again I do much more reading of "how to" articles than practical crafting - the process fascinates me. Where does "that" come from? What is it made of? What is THAT made of? How exactly?

I found this article:

https://spinoffmagazine.com/first-steps ... -spinning/

Has anyone done anything with these type of primitive craft skills?

_________________
ADHD-I(diagnosed) ASD-HF(undiagnosed - maybe)
RDOS scores - Aspie score 131/200 - neurotypical score 69/200 - very likely Aspie
mohsart
Toucan

Joined: 25 Feb 2020
Age: 53
Gender: Male
Posts: 261
Location: Southern Sweden
I recently bought a spinning wheel, not spun anything yet though.
But I've fiddled a bit with traditional crafts: Sailmaking, band weaving, wood working, rope making, various textile crafts such as knitting and macrame, pine tar/Stockholm tar making, traditional boat rigging to name a few fields.

/Mats

_________________
Gonna eat some worms
blazingstar
Veteran


Joined: 19 Nov 2017
Age: 67
Gender: Female
Posts: 4,734

I was a handspinner for many years. Had a bit of a business. I grew my own fibers and spun and then knitted the yarn. Did a bit of weaving. I did spend about five years learning some other traditional skills. I found it interesting to make something 'from scratch.'

Spinning, once you get going, is quite meditative.

Gandhi chose to be a spinner because it was one type of work not restricted to any class of people.

_________________
paralysis by over-analysis