Reading Music vs. Playing By Ear
g2
Sea Gull

Joined: 5 Sep 2012
Gender: Female
Posts: 216

I started playing music a little over three years ago. I can sightread somewhat, but when I'm sightreading I have just a few note problems. In bass clef I will confuse D with F, occasionally, and in treble G with B or A with C. Unless they're really complicated, rhythms aren't a problem. Note issues are usually only first time looking through, and only if the paper's more than a certain distance away. It's gotten better over time, though when I started playing I assumed it would go away completely at some point.
musicforanna
Veteran


Joined: 30 Jun 2006
Age: 36
Gender: Female
Posts: 798
Location: Kansas City, Missouri
I'm conflicted, because usually I can tink out melodies by ear, but, I've been essentially reading music since age 6 when my grandma taught me. I am so much quicker at reading treble clef than bass clef any day though (considering I use it more often). I've gotten better at sightreading than I used to be (I used to use memory as a crutch more often), but there's always a million ways to go get better at it it seems. One thing that I absolutely cannot stand is guitar tab. I wrestled with that when I tried to learn guitar and even reading music came easier to me than tab ever did.
Aspergman
Tufted Titmouse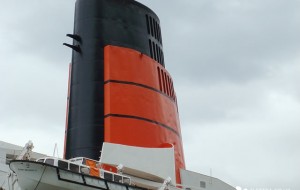 Joined: 13 Apr 2015
Posts: 29

I played the Alto Saxophone in Jr. High, and High School, can't read music if someone put a loaded gun to my head, but if I heard the recorded piece, I would pick it up in no more than three "listens"... My Dad asked me if I could play "Take Five" by Dave Brubeck, I listened to his record one or two times, and I played it, maybe not EXACTLY, but my Dad was impressed. I finally confessed to my HS band director, he said he knew, and just wondered how the heck I did it. I wish I could read music, but I just can't. I have figured out how to play some songs on the piano, as long as I know where the keys are, or the chords are on a guitar, I can play a song (with some practice of course). I can usually figure a song out, but again, I have to know where the keys are, or the Chords/Tabs on a guitar, again, Tablature is not reading music though.
BirdInFlight
Veteran


Joined: 8 Jun 2013
Age: 58
Gender: Female
Posts: 4,501
Location: If not here, then where?
I can play by ear though not instantly, I still have to get my bearings initially.

I can't read music at all, even though I've had lessons in guitar and piano when young. My piano teacher even said it's great that you have a good ear but you must learn to read the music, and she said my heavy reliance on my good ear was hindering my learning to read the music.

When learning a new piece she would play it through first, for me to hear it, then I would take home the sheet music and learn the piece, but instead of learning by looking at the notes, I just reproduced what I'd heard, with only minimal reminders from some of the sheet music.

I'm hugely envious of people who can read music fluently, I think that's a way more enviable skill than playing by ear.

I have never, ever been able to master reading music and I'm not happy about that, but it's never going to happen, my brain can't seem to do it.
whatamievendoing
Veteran



Joined: 20 Aug 2016
Age: 26
Gender: Male
Posts: 1,336
Location: Finland
I've always been an auditive learner when it comes to music. But then again, I've only practiced reading music so often. With my music studies having begun last month, though, I've gotten a bit more practice in that department, and I've picked it up fairly quickly.

_________________
"They laugh at me because I'm different; I laugh at them because they're all the same."
― Kurt Cobain